Big American Bourbon Soap
Duke Cannon adds Buffalo Trace Distillery's Kentucky Straight Bourbon Whiskey to their Big American Bourbon Soap and the result is pure genius. It's a hefty 10 oz, made with ground corn bits to exfoliate rough patches and a rich scent that'll send you over the edge to whisky heaven.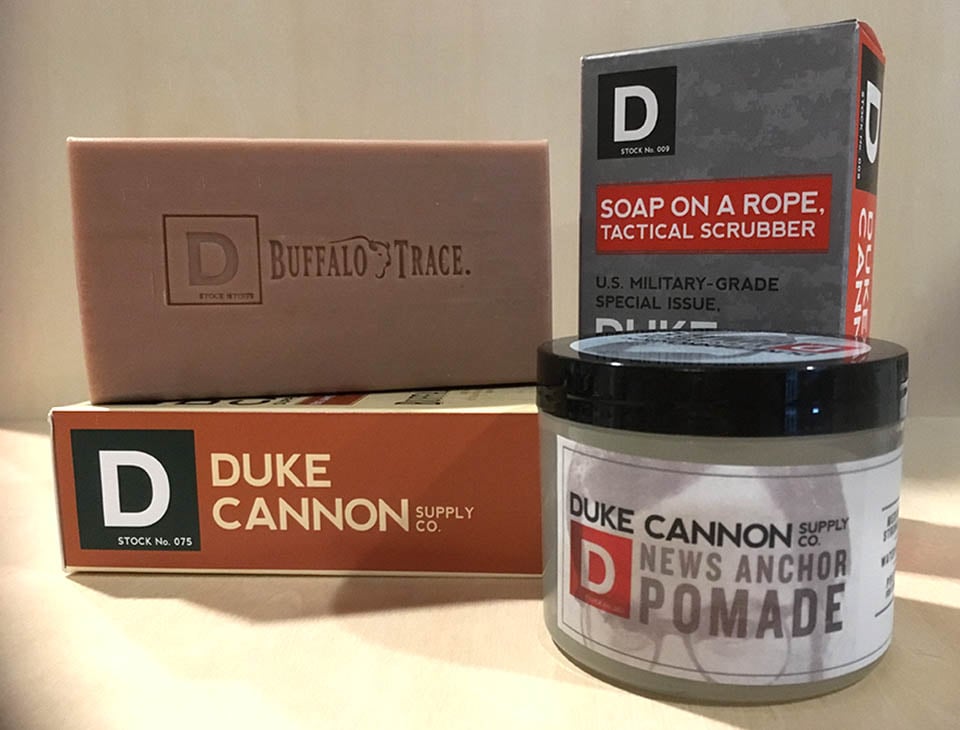 When you buy through links on our site, we may earn an affiliate commission. As an Amazon Associate I earn from qualifying purchases.