Best of BMW Test Fest 2019
bmw | mini | rolls royce | February 18, 2019
Words and Images by Harvey Briggs
BMW decided to make it a little easier to for us test its many vehicles by creating the BMW Test Fest, a day-long event at the BMW Performance Center in Thermal, California. With over 80 cars from BMW, Rolls-Royce, and MINI, here's a taste of what we experienced.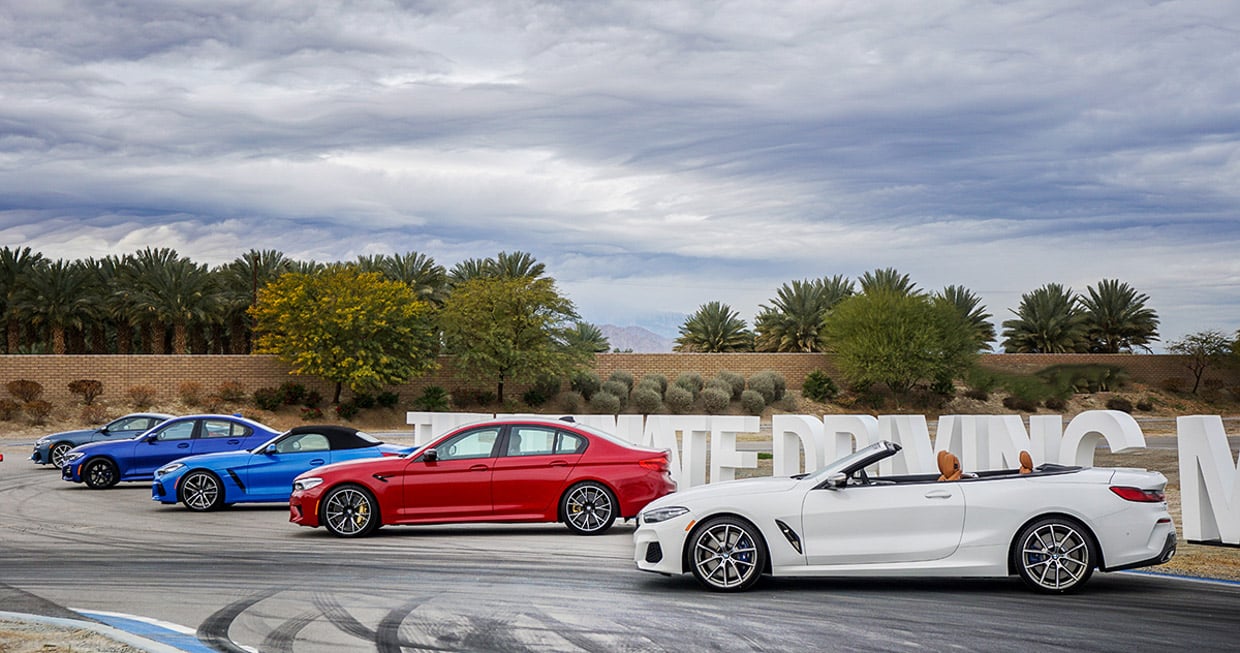 The event opened with the global reveal of the Alpina B7, a luxury sedan with super car performance. This $140,000 variant of BMW's 7 Series can go 0-60 in 3.5 seconds and has a top speed of 205 miles per hour.
MINI had a lot of new products on hand, but getting the opportunity to drive this 1965 Morris Mini Cooper S, fully restored and painted in the Monte Carlo Rally livery was definitely a treat.
The BMW i8 Roadster Is impossible to ignore and a blast to drive. Its hybrid drivetrain makes 369 total horsepower, its top lowers in under 20 seconds, and it combines handling, performance, and traffic-stopping looks with unbridled open-air joy.
The new 330i lives up to the legacy of BMW's 2002 and other classic small sedans with great handling. It's also loaded with tech including the latest and most intuitive version of BMW's iDrive system and a full suite of safety features.
BMW Motorrad was on hand with a wide range of bikes including their new G 310 GS lightweight adventure bike, S 1000 RR sport bike, the massive K1600 Grand America tourer, and the all electric C evolution.
In addition to street drives, we were also able to experience a number of cars on the track, including the M2 Competition, 850i xDrive, M5, and the X2 M35i. In addition, championship driver, Bill Auberlen gave hot lap rides in the 2016 BMW M6 GTLM car.
Rolls-Royce, another brand in the BMW family, brought their new Cullinan SUV for our enjoyment. The 3 ton, 586 horsepower Roller is just slightly larger than the classic Mini Cooper which ended its production run with this 1999 model.
The new Z4 Roadster (aka Toyota Supra convertible) is everything a modern BMW droptop should be, gorgeous, comfortable, and first and foremost, a great driver's car. In its M40i trim, this 3,400 pound two-seater boasts 362 pulse-quickening horsepower.
The BMW 850i xDrive is low slung and sexy as hell. The 528 horsepower, twin-turbocharged 4.4L V8 gives it a very powerful dark side. And xDrive helps it handle anything you can throw at it whether on the track or the street.