The Awesomer is reader-supported. When you buy through links on our site, we may earn an affiliate commission. Learn more.
Avengers: Endgame Ukiyo-e Fan Art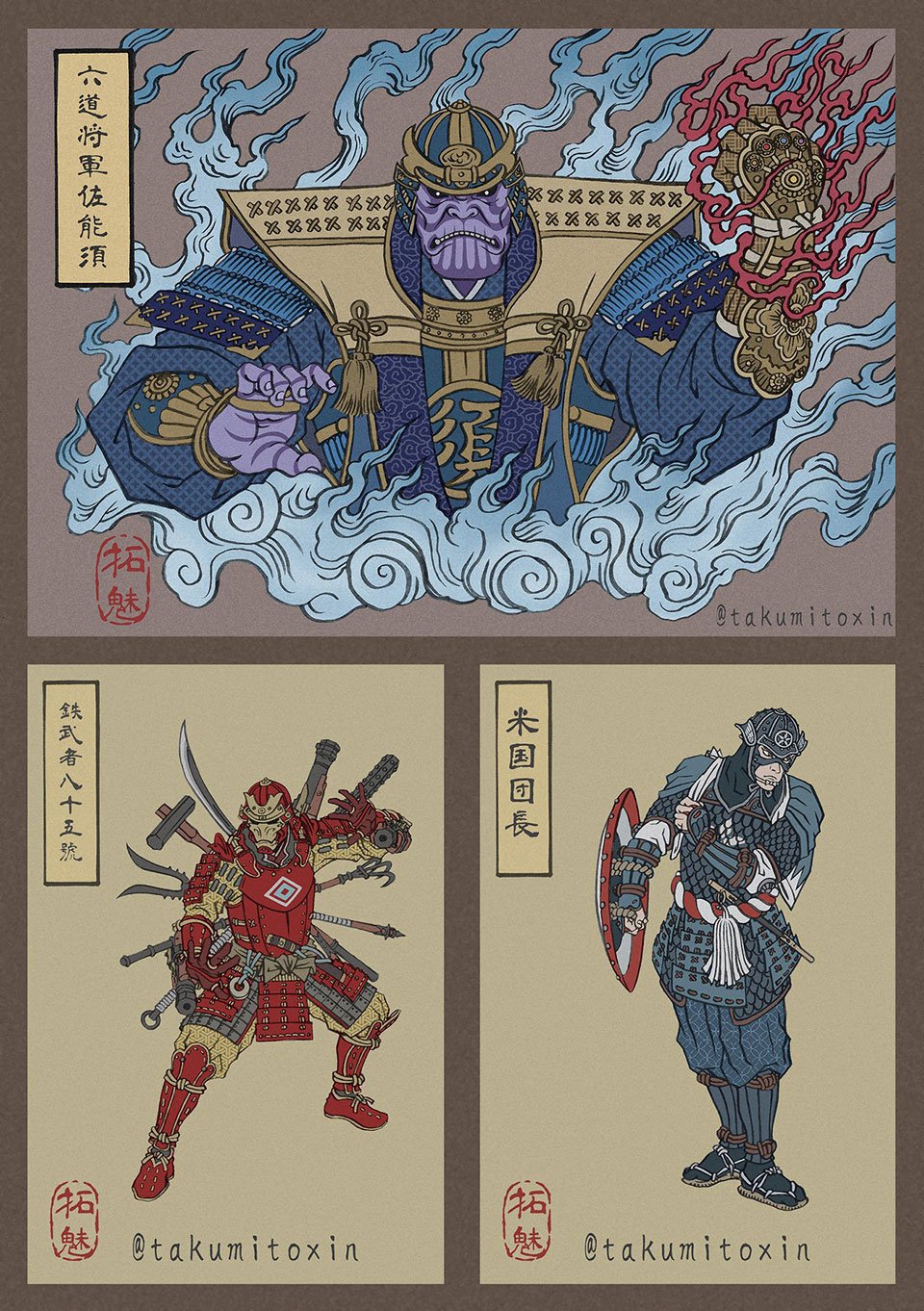 Japanese artist Takumitoxin drew Thanos and the main heroes of Avengers: Endgame in the style of ukiyo-e or traditional Japanese woodblock printing. He cast Thor as a Buddhist deity, the Hulk as a sumo wrestler, and Ronin as, well, a ninja.