Art: Zombie Playground
Thanks to popular demand, artist Jason Chan's Zombie Playground is now available as a print; we'll bet on a gang of rabid third graders over the undead hordes any day.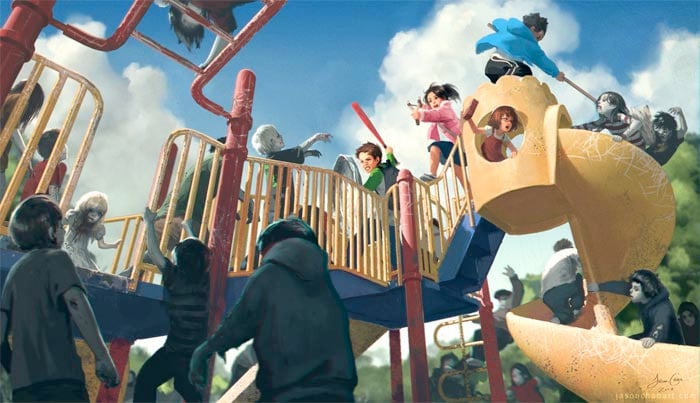 When you buy through links on our site, we may earn an affiliate commission. As an Amazon Associate I earn from qualifying purchases.