The Awesomer is reader-supported. When you buy through links on our site, we may earn an affiliate commission. Learn more.
Amphibious Sub-Surface Watercraft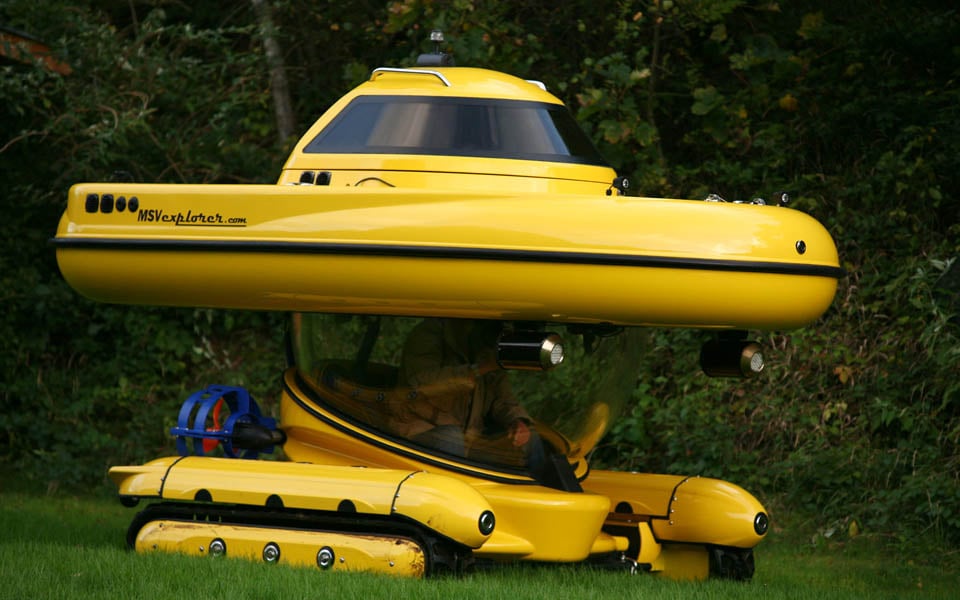 We just cracked our piggy bank open and see that we have $300K in there, so it's time to treat ourselves to this handsome fellow. You and three pals can check out the scene above and below the water surface, and can drive it right off a trailer into the water. See you in the pool.