The Awesomer is reader-supported. When you buy through links on our site, we may earn an affiliate commission. Learn more.
Altered States of America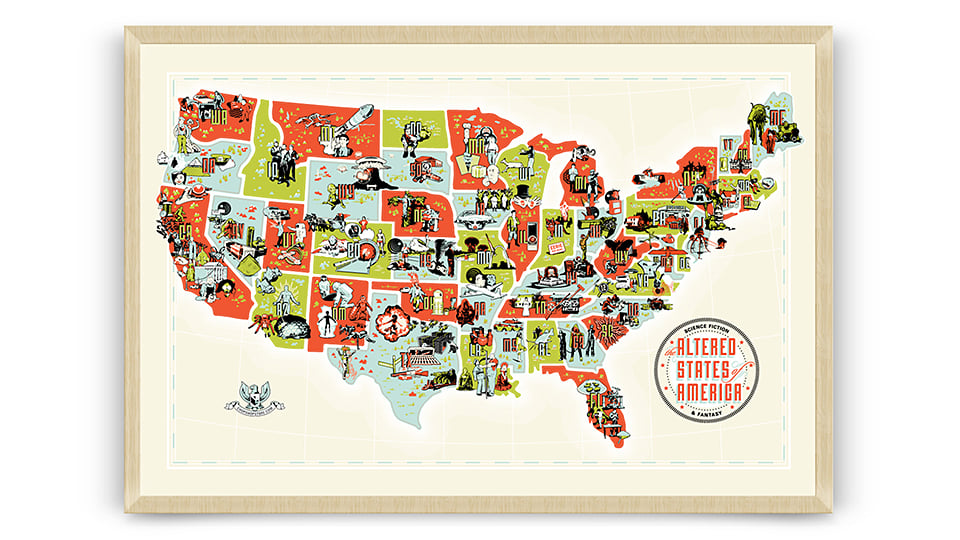 Chop Shop's Altered States of America is a collection of prints, cards and pins featuring characters and items from various sci-fi, horror and fantasy stories set in the US, from Twin Peaks to The Walking Dead. More here.