Alona Fire Starter Kit
Give yourself a fighting chance of starting a fire when you're out camping. This 4-piece kit packs an all-weather magnesium bar and friction tool for getting a clean spark, then gives it some extra oxygen with a collapsible bellows tube. You'll also get an aluminum alloy whistle that can produce 120db, and a zippered carrying case.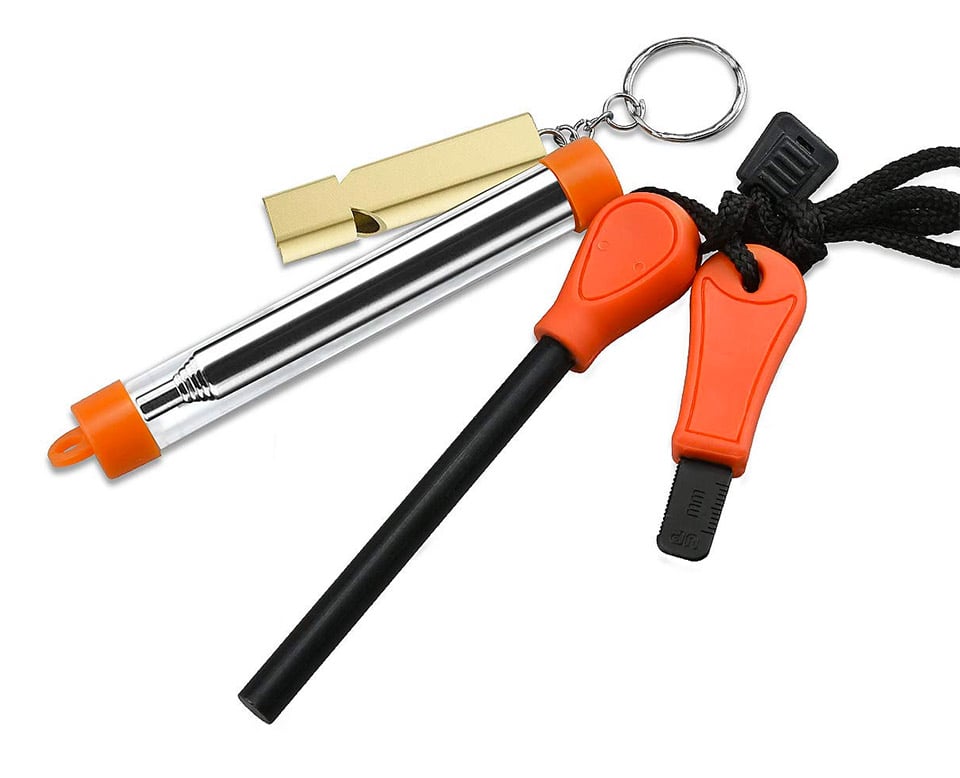 When you buy through links on our site, we may earn an affiliate commission. As an Amazon Associate I earn from qualifying purchases.