Majestic All-Wheel Driving with Toyota
lifestyle | toyota | travel | utah | March 11, 2020
By Gigi Leonard
We were fortunate to take an exclusive trip to Park City, Utah, where we indulged in the winter sports lifestyle, and enjoyed a variety of Toyota's all-wheel drive vehicles in a magnificent mountain setting. Along the way, we learned that these dependable cars, crossovers, and SUVs instill great confidence regardless of the weather.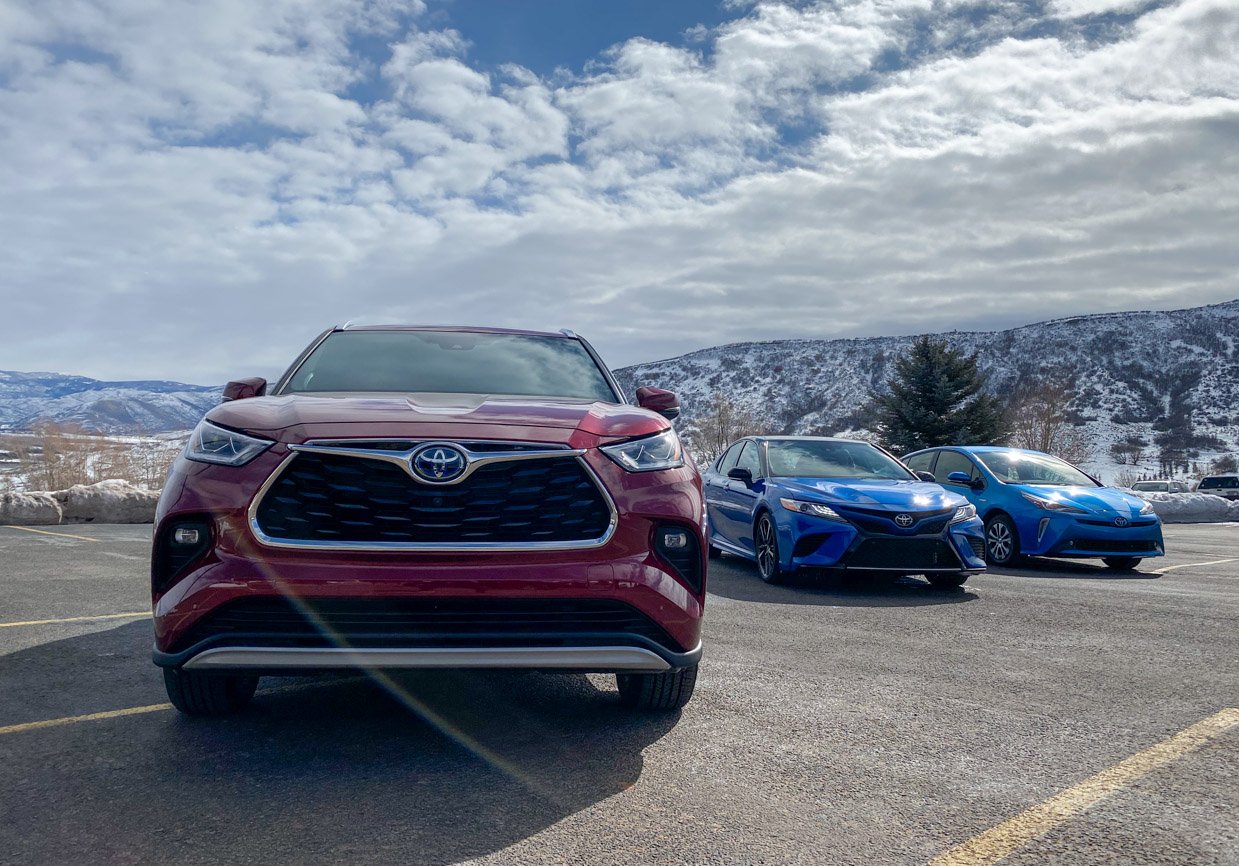 We were whisked from the airport in Salt Lake City to the Montage Deer Valley Resort. Nothing can prepare you for the immersive luxury this hotel offers - everything you possibly could want, and everything you didn't know you wanted were all in our suite, including dry cushions for the chairs on the patio, a fireplace with a timer, and radiant floor heat in the bathroom. No detail is too small at this resort.
Among the many indulgences we discovered at the Montage were a charming yurt where the champagne flowed, and a fantastic outdoor heated pool and hot tub area. True luxury is swimming in warm water while fluffy snowflakes land on your face.
After an expansive breakfast and a presentation about Toyota's vehicles, we all jumped in cars and drove to Soldier Hollow Golf and Country Club. This area is where Olympians practice for biathalons. Here, we were able to test the winter driving capabilities of several models. First up was the new 2020 Camry AWD, which can now send torque not only to the front wheels like previous Camrys, but can distribute power to the rear to help keep the vehicle straight and sorted when the ground turns slippery. What you get is a solid handling daily driver that makes you feel in complete control in challenging conditions.
Toyota set up a fun snowcross course for us to traverse, and to learn about the driving dynamics of their vehicles. For those of you who live in warmer climates, the idea of driving with snow or ice beneath your wheels may be difficult to imagine. But for those of us in colder places, it's just another day at the office. To drive in such conditions, good winter tires and an all-wheel drivetrain can mean the difference between a safe and uneventful drive, and a dangerous situation. In its AWD flavors, the RAV4 increased our confidence on the white stuff, while still retaining its sporty and adventurous feel. The crossover comes in two all-wheel drive versions: a hybrid that can send up to 80% of power to the the rear, and a gas model that can send 50% but offers torque vectoring to distribute left and right rear power for even better cornering.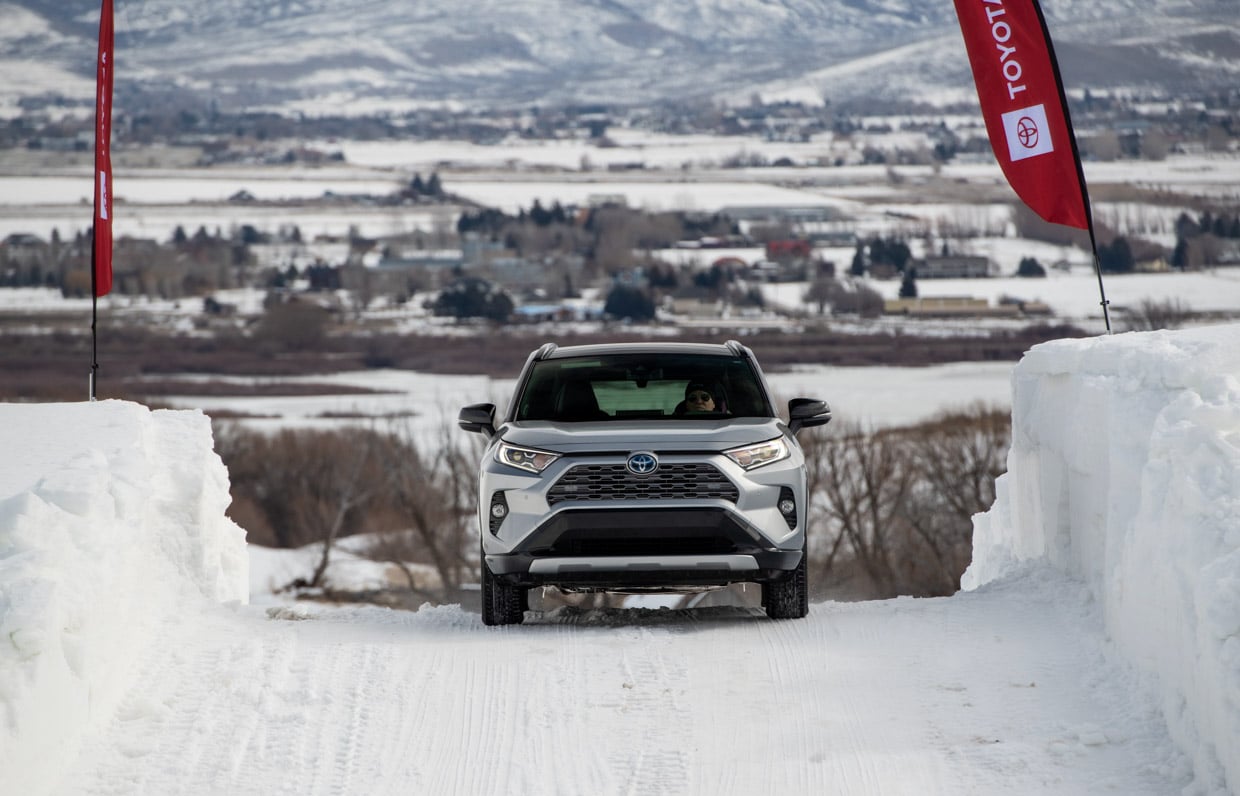 It was inspiring to return to the Montage after a day of driving in the snow. The ski-in/ski-out resort caters exclusively to skiers, not snowboarders, and essentially was a private mountain oasis when we were there. The conditions were ideal, with pristine bluebird skies, crisp winter temperatures, and many challenging runs to enjoy.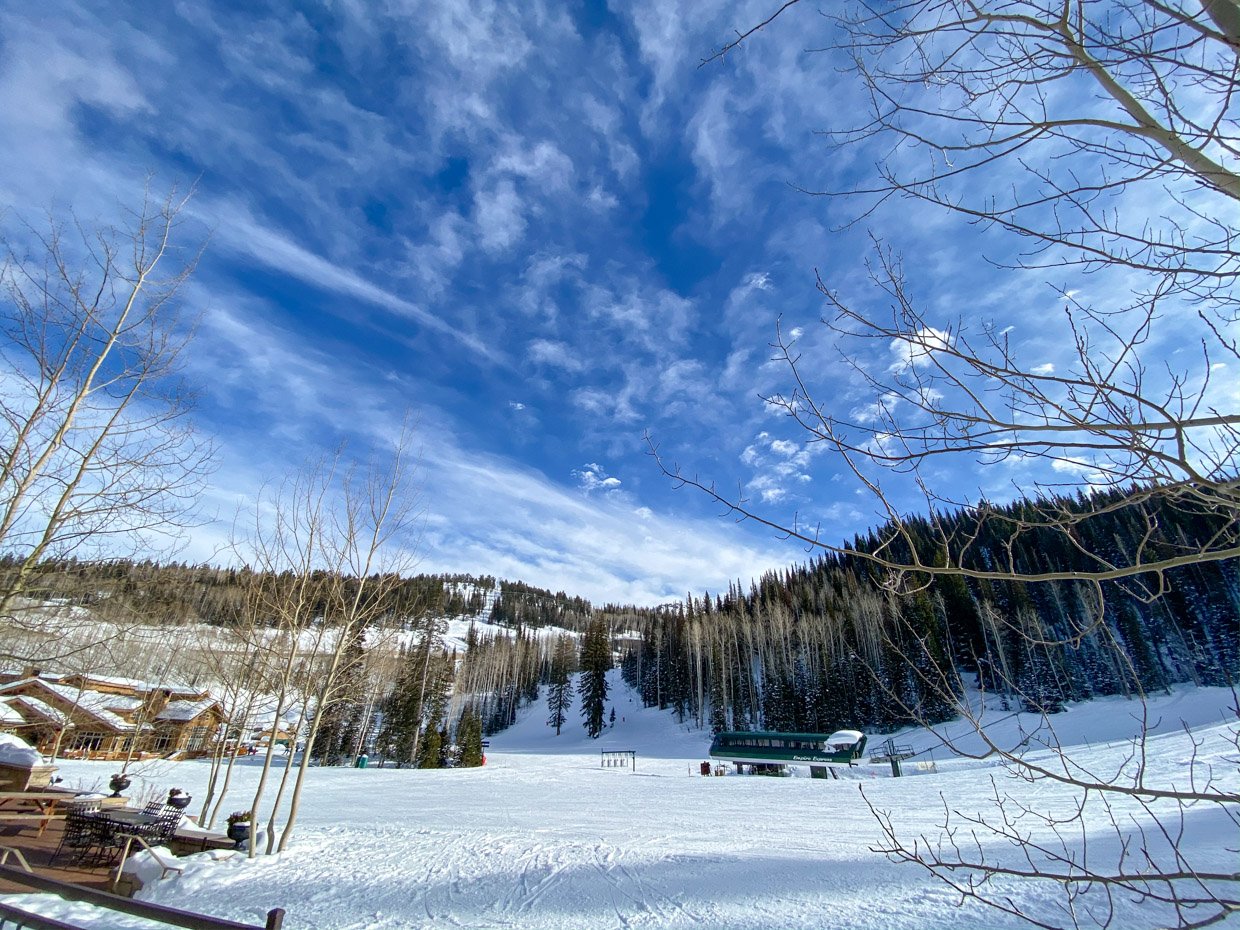 Some ski resorts offer cookies when you reach the bottom of the mountain. The Montage offers cuddly dogs. Every day at 3pm, a friendly handler arrives in the lobby with Monty or Summit, the resort's Bernese Mountain Dog mascots. It was a joy to watch Summit interact with all of the pint-sized guests, and still have time to pose for a picture. Woof.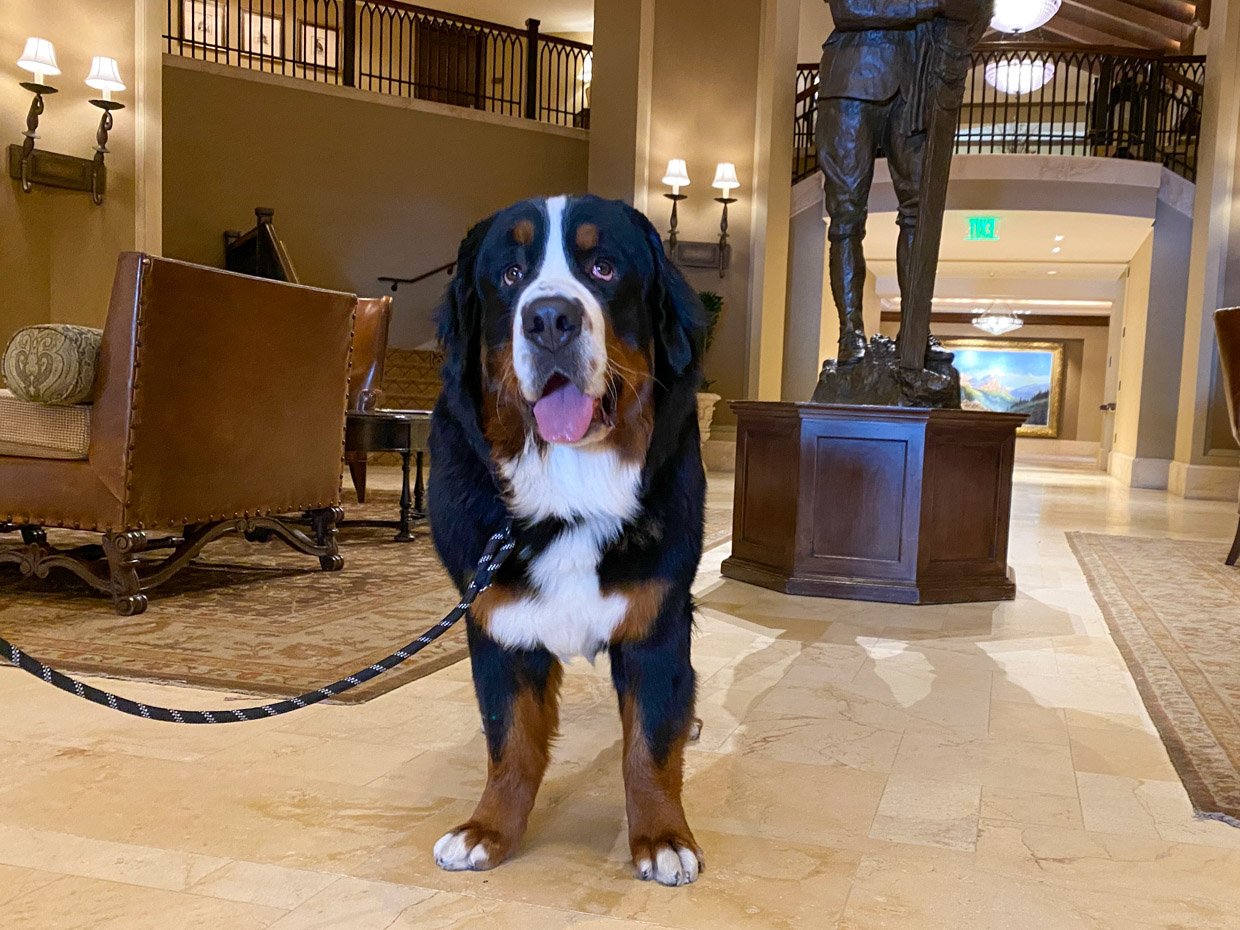 Skiing is fun, but can take a toll on your body. So, what better to do than enjoy a soak in a steamy hot tub with a view of the mountains? The resort's spa includes a couples suite that offers matching oversized copper tubs, a fireplace, and a separate treatment room. Other amenities include private men's and women's lounges, sauna, steam, and hot tubs.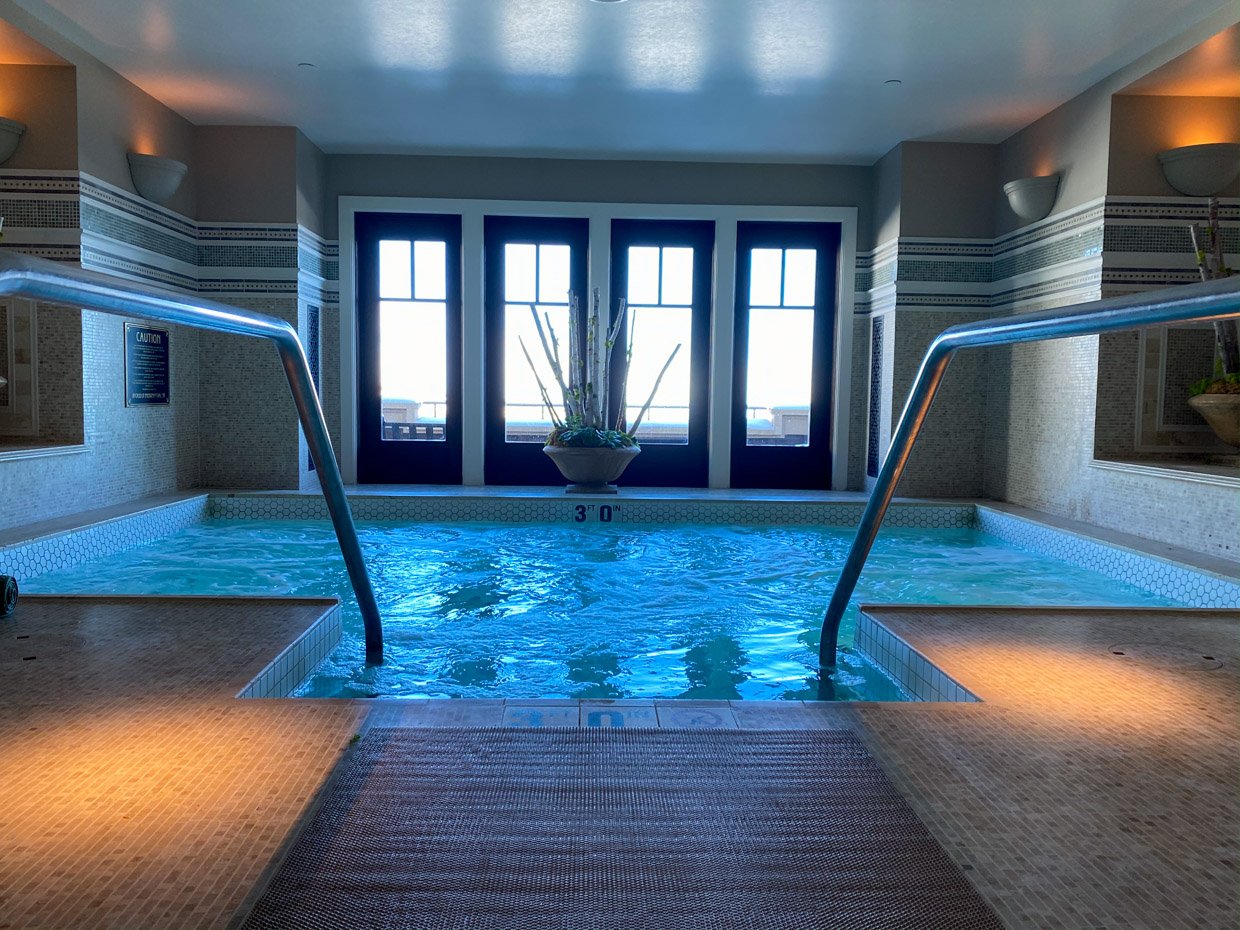 After our spa time, we took the 2020 Avalon AWD on a leisurely spin through the winding and narrow roads of one of the myriad state parks in Utah, and never felt unconfident for a moment on the steep grades, curves, and snow-covered roads getting there. There's something about sitting behind the wheel of a Avalon that makes you feel like a boss. We're not sure if it's the spaciousness, the excellent audio system, the comfortable seats, or the premium materials, but the car emanates a relaxed and refined energy, and for the first time, it's available in all-wheel drive.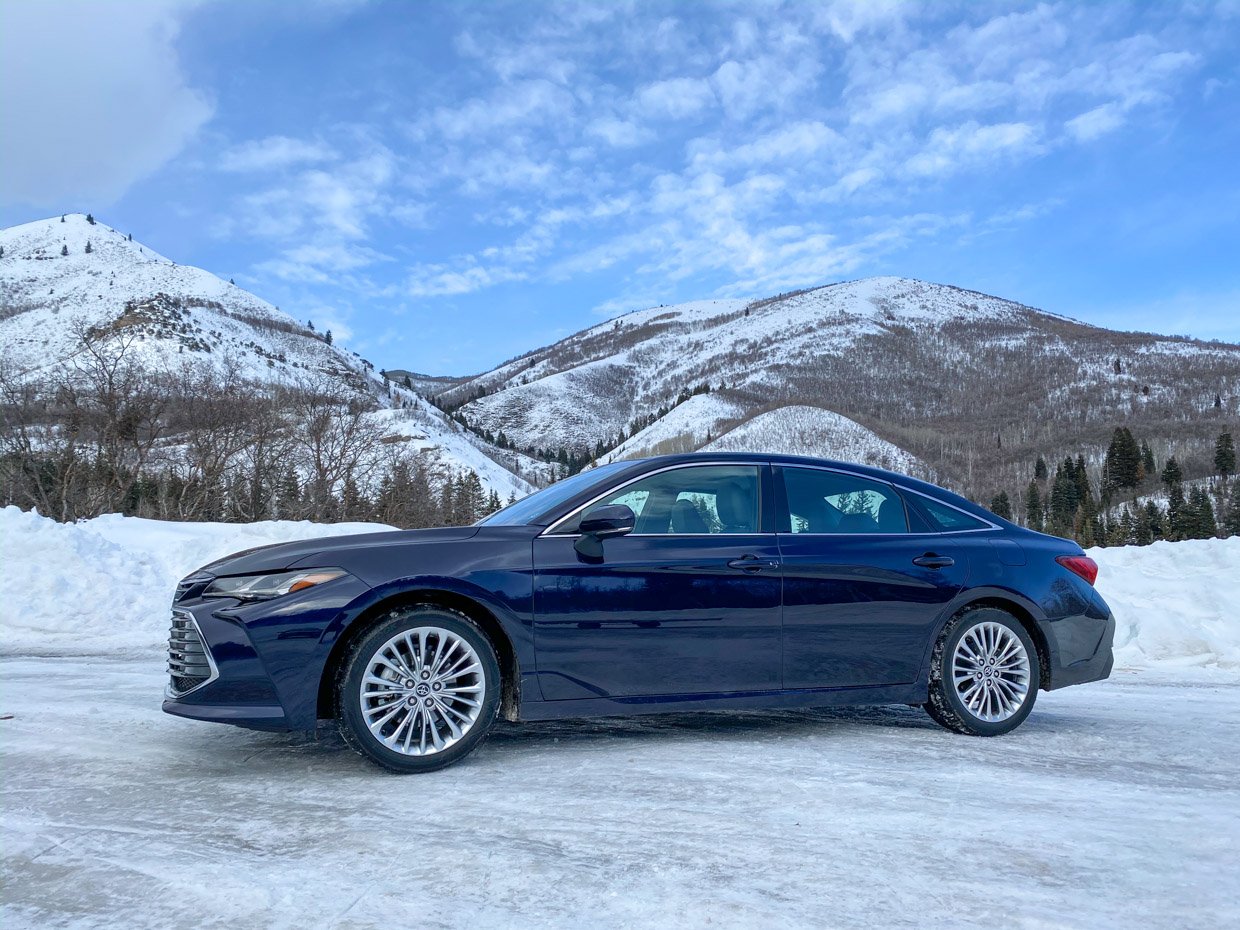 We had an extraordinary time playing in this winter wonderland, from the gorgeous and idyllic resort, to the snow-capped mountaintops, to the excellent driving experiences. Toyota's all-wheel drive vehicles make occupants feel safe and coinfident in hazardous conditions, and are just one more reason why these vehicles are beloved by drivers in any climate.