Akuma 1:4 Ultimate EX Statue
The most premium variant of PCS Collectibles' 17.5″ tall Akuma statue is an exhibit unto itself. The badass Street Fighter comes with 7 light-up heads, 2 torsos with light-up kanji at the back, 3 pairs of hands, 2 pairs of feet and 2 different display bases.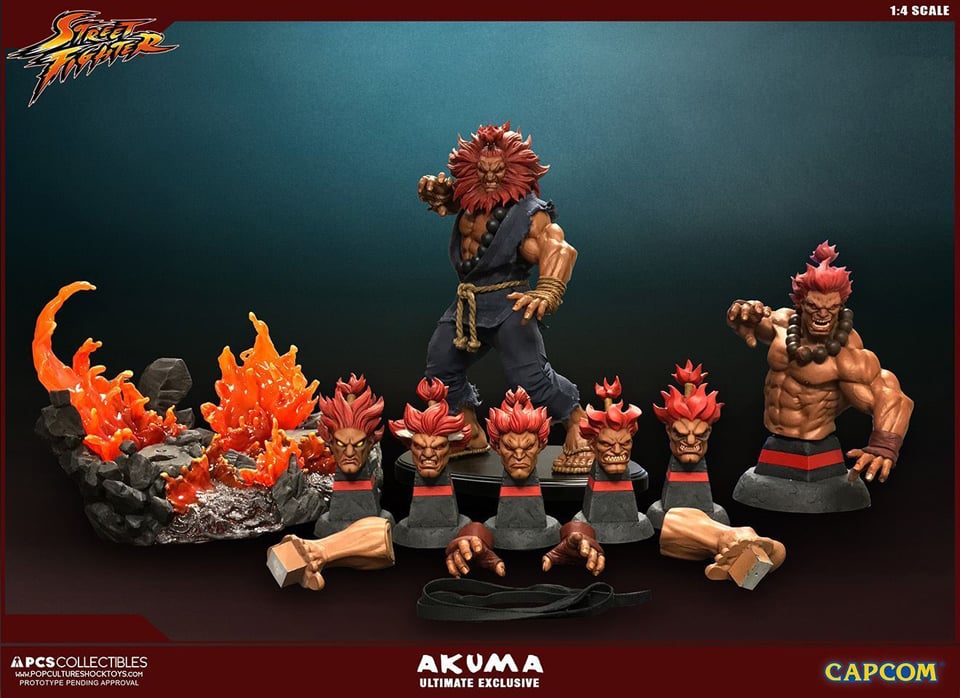 When you buy through links on our site, we may earn an affiliate commission. As an Amazon Associate I earn from qualifying purchases.