The Awesomer is reader-supported. When you buy through links on our site, we may earn an affiliate commission. Learn more.
Akira: Kaneda & Bike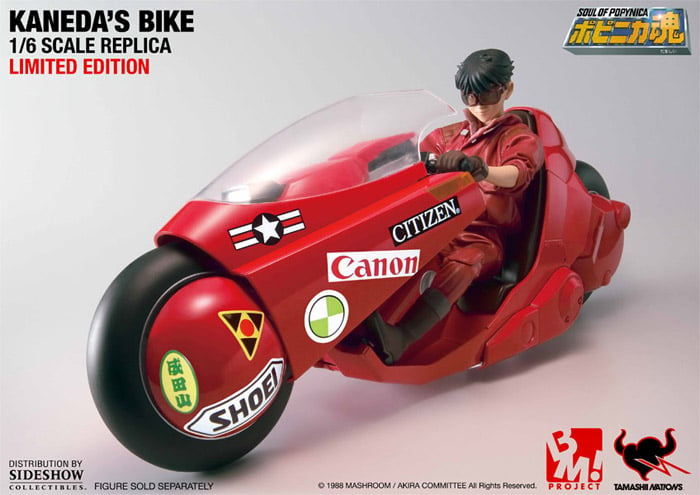 Akira fans are in for a treat with faithfully rendered 1:6 scale models of Kaneda and his bike; we're most impressed by the latter, which sports LED lights, sound effects, and a working suspension.