The Awesomer is reader-supported. When you buy through links on our site, we may earn an affiliate commission. Learn more.
Abarth Powerplay Extreme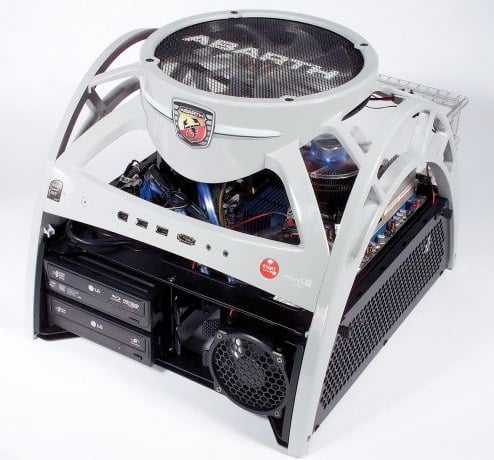 No, you're not seeing double: Abarth's Powerplay Extreme is from the same company that brought us today's FZ1 naked bike; similarly, it uses an Antec Skeleton case with an i7 Core CPU.