A Weekend in South Bend
south bend | travel | June 11, 2018
This is a sponsored post written by me on behalf of Visit Indiana. All opinions are 100% mine.
We're always on the lookout for vacation spots we can get to within a couple of hour drive from Awesomer HQ. We recently spent a weekend touring South Bend, Indiana, and were happy to find a variety of fun, family-friendly activities in this peaceful, yet vibrant midwest town.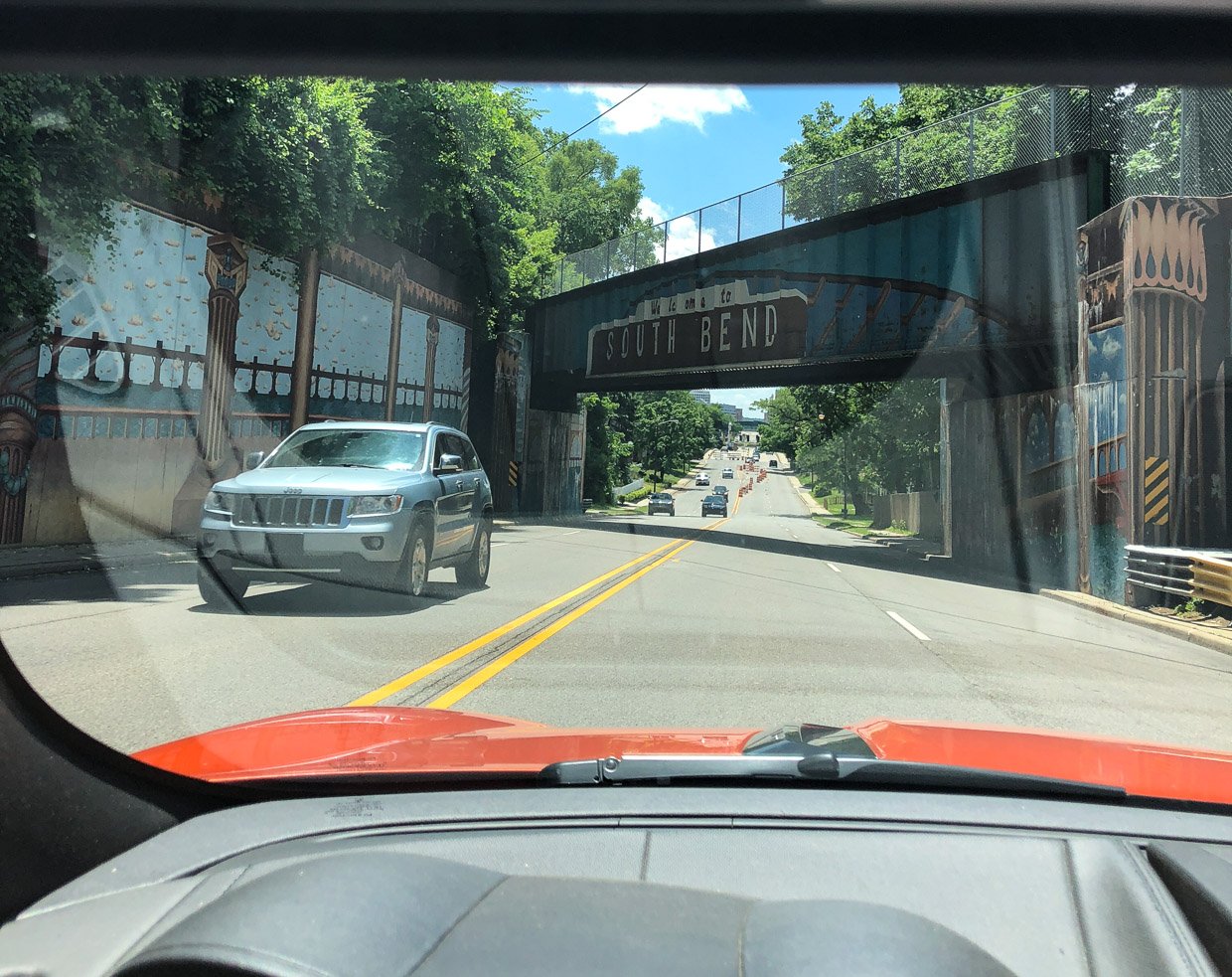 Our first stop was at Four Winds Field to take in a Class A minor league baseball game with the South Bend Cubs. This modern baseball park offers the the quality of concessions, seating, announcers, scoreboards, and atmosphere normally associated with the big leagues, but without the traffic congestion, parking woes, and high ticket prices.
It was a beautifully sunny day with perfect 70º temperatures, making for ideal baseball viewing weather, and every seat in the compact 5000 seat ballpark has a perfect view of the field. Plus, watching a minor league ball game has an added bonus - you might get a chance to see a future baseball star in the making.
The city holds an unexpected attraction worthy of a stop on a warm Summer weekend. The East Race Waterway was America's first man-made whitewater rafting course, offering rafters a short, but thrilling ride just steps from Downtown South Bend.
The 2000 foot-long course takes about 5 minutes to complete, so we suggest buying a multi-ride pass. The course is open Saturday and Sunday afternoons from June 10 - August 26 this year, along with a couple of select days in early September as well.
You can't mention South Bend, Indiana without mentioning the University of Notre Dame. The sprawling and impressive campus is home to not only some of the best academia in the nation, but one of the best college football teams ever - and an NFL-quality stadium to go with it.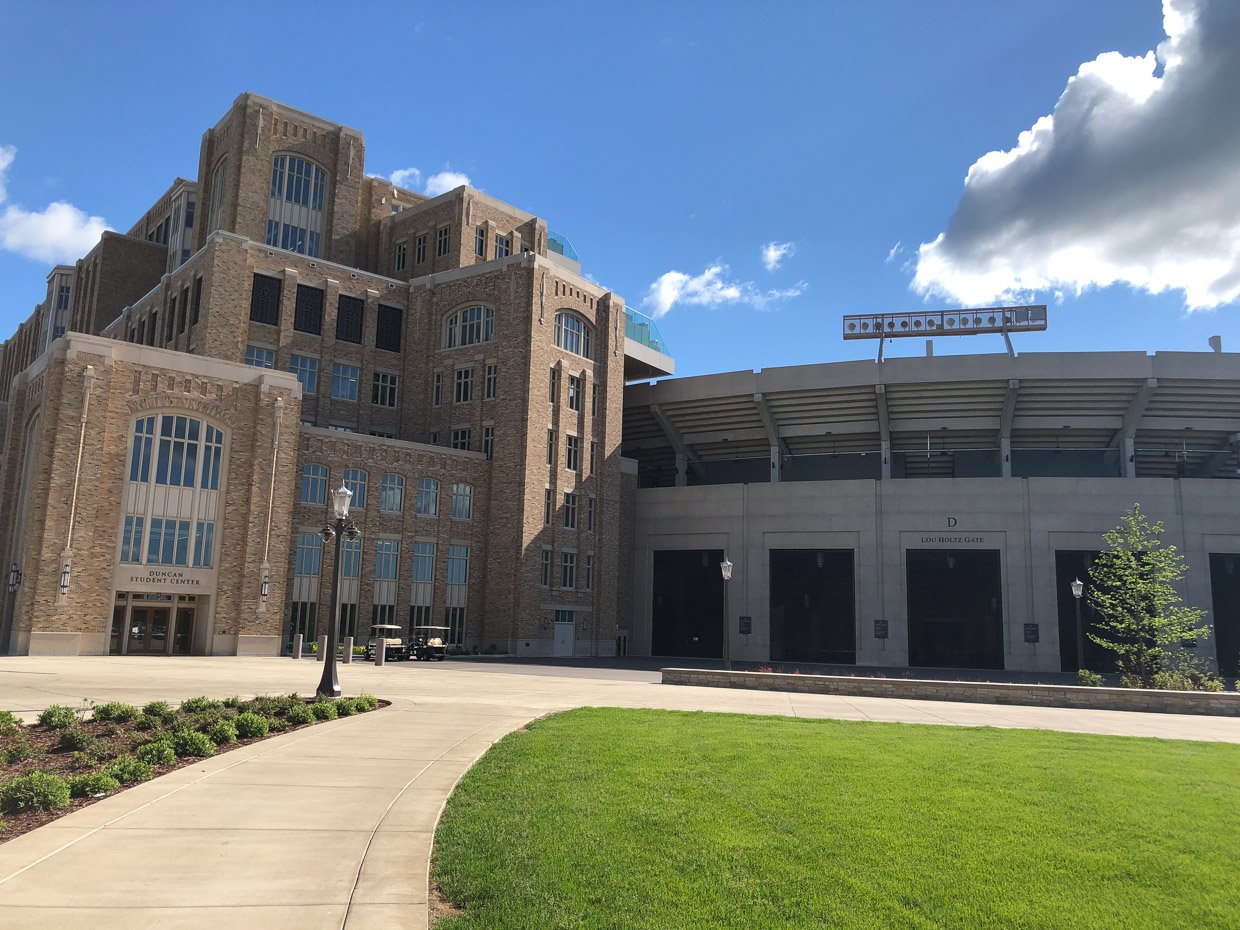 The campus sits on over 1,200 acres, with tree-lined paths, precisely manicured grass lawns, and impressive architecture throughout. We can only imagine spending our afternoons between classes enjoying one of the numerous benches beneath a shady tree.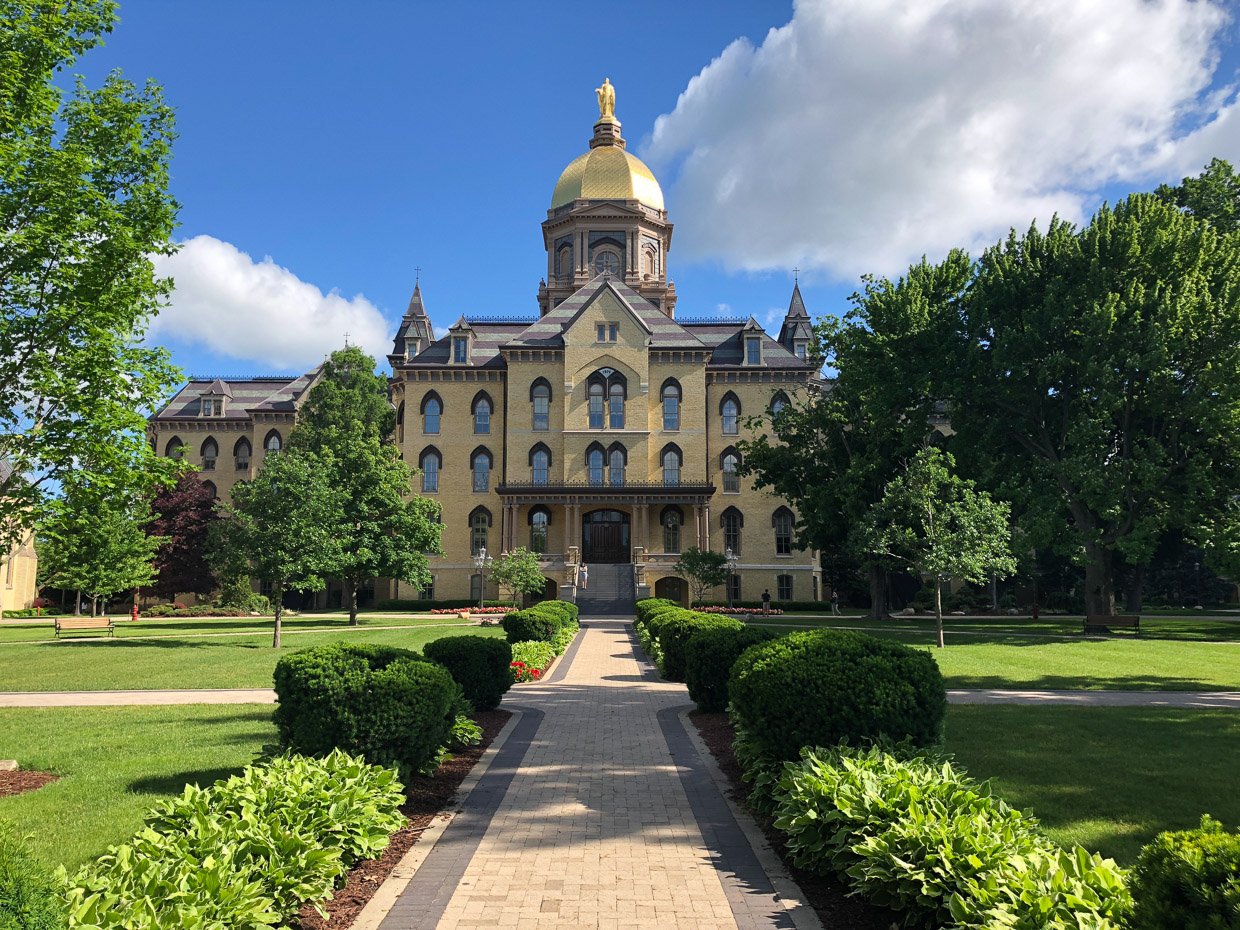 Of course, no visit to the Notre Dame campus is complete without a viewing of the mural known to many as "Touchdown Jesus." This imposing work of modern art by Millard Owen Sheets stands directly in line with the end zone at Notre Dame Stadium, looking over each game and ensuring a positive outcome for the home team.
As nighttime falls over downtown South Bend, the rushing sound of the St. Joseph River provides a perfectly calming backdrop for a stroll along one of the city's multitude of bridges or riverside paths. Flanking the river near Seitz Park and Century Center Island is a bold and dynamic evening attraction, simply known as the South Bend River Lights.
Artist Rob Shakespeare created the installation in celebration of the city's 150th birthday. Two clusters of llluminated towers flank the river, while bright, yet energy-efficient LED lights add a big splash of color to the rushing waters and the bridge in the background. The River Lights are a wonderful way to wrap up any night in South Bend, and well worth a visit with family, friends, or a moonlight stroll with your sweetie.


The sights we visited are just the tip of the iceberg for visitors to South Bend. There are lots of other great places to visit, from the Studebaker National Museum, the Potato Creek State Park, and The Morris Performing Arts Center, among many others. Plan Your Trip to South Bend, Indiana now.
---
Life can be lived simply. Let us show you how. #mondayscanwait.