2023 Toyota bZ4X
2023 | evs | toyota | November 17, 2021
Words and Images by Paul Strauss
The production version of Toyota's battery-electric crossover is coming to the U.S. It offers a front-wheel or all-wheel drivetrain and up to 250 miles driving range per charge. Known for their reliability, Toyota is touting a long-lasting battery pack that's expected to deliver 90% of capacity after ten years of use.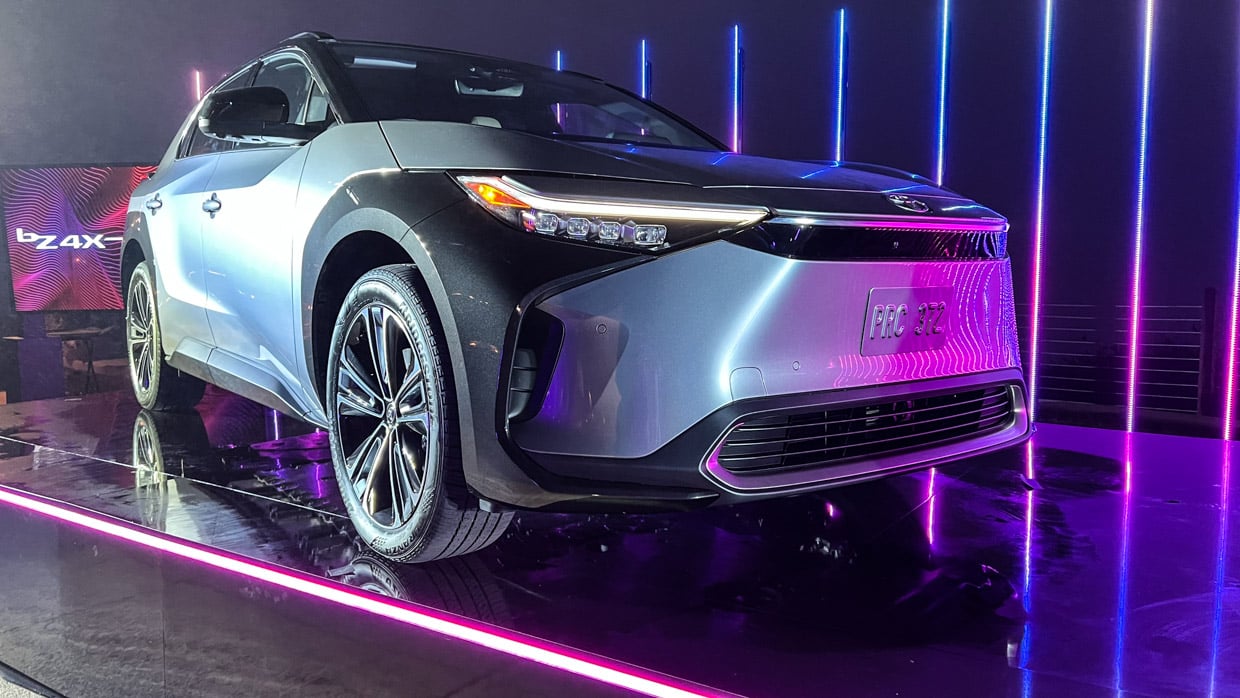 Measuring 184.6" long, 73.2" wide, and 64.9" high, it's just a hair longer than a RAV4. And its nearly one-foot longer 112.2" wheelbase should mean even better handling than Toyota's most popular SUV. Its sleek, aerodynamic design not only looks cool and futuristic but helps with range and efficiency.
Thanks to its battery pack being located under the floor, it's got a roomy passenger compartment, and its low center of gravity should help provide good driving dynamics. The FWD model gets a single 150kW motor, while the AWD model has two 80kW motors. The AWD's X-MODE system is designed for a wide variety of driving conditions and can even handle light off-roading duties.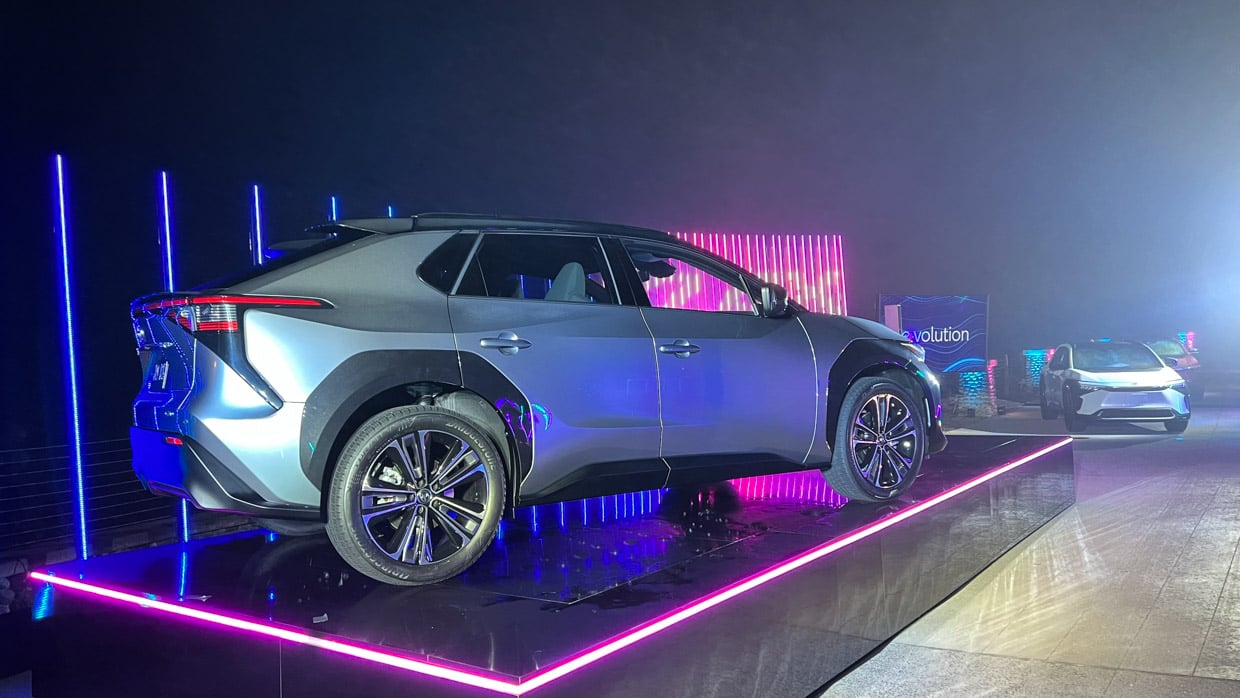 The interior of the bZ4X has a modern and technical look, with a line-of-sight digital instrument panel and an ultra-wide touchscreen that provides access to Toyota's brand new multimedia system. This system is more intuitive and responsive than the automaker's prior infotainment system and updates map, traffic, and parking space availability info in real-time.
Unlike some other electric vehicles, the bZ4X has electrical and cooling components under its hood, so there's no frunk. On the other hand, the back cargo area is substantial and offers 60/40 split-folding rear seats for versatility.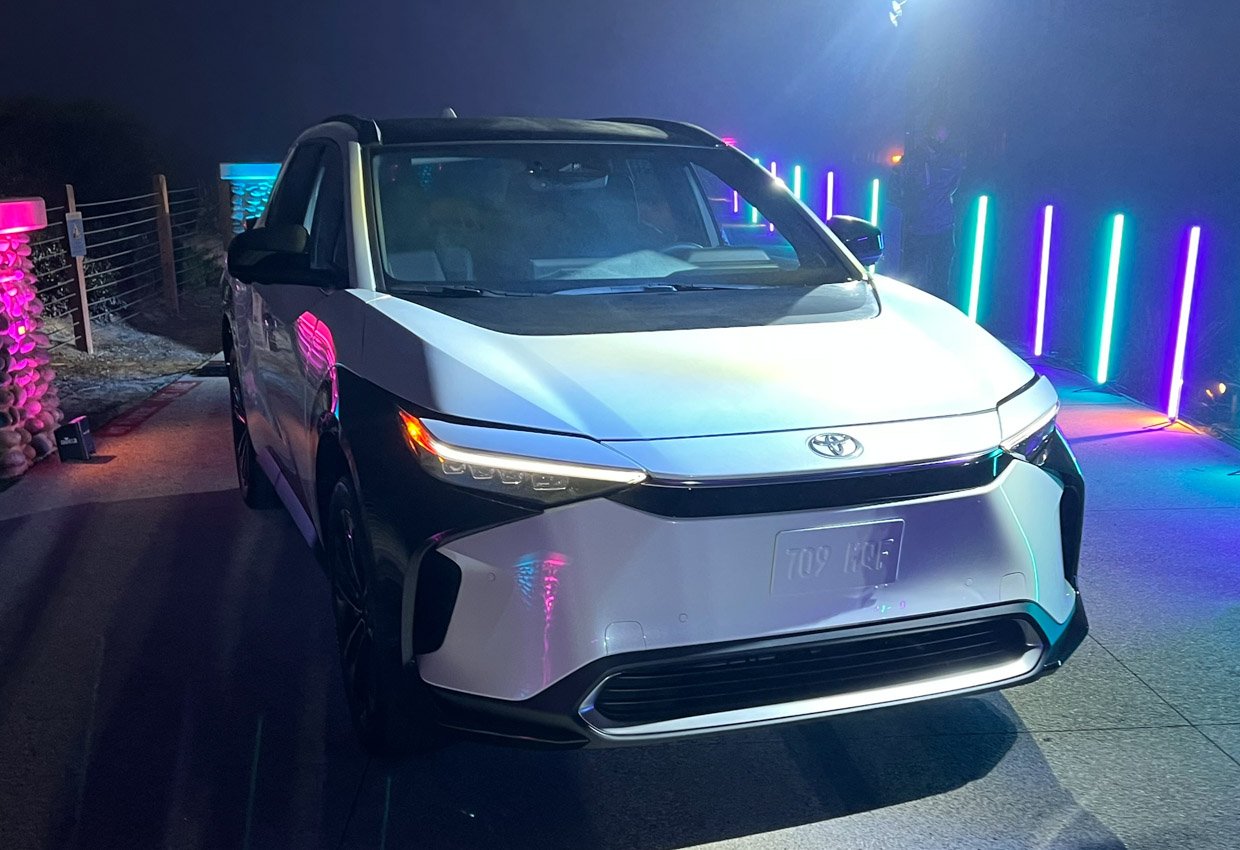 The bZ4X is the first vehicle to feature Toyota Safety Sense 3.0, which includes an enhanced radar sensor and camera with a greater detection range and numerous refinements to other safety features. The vehicle can also receive over-the-air software updates, including performance and feature enhancements.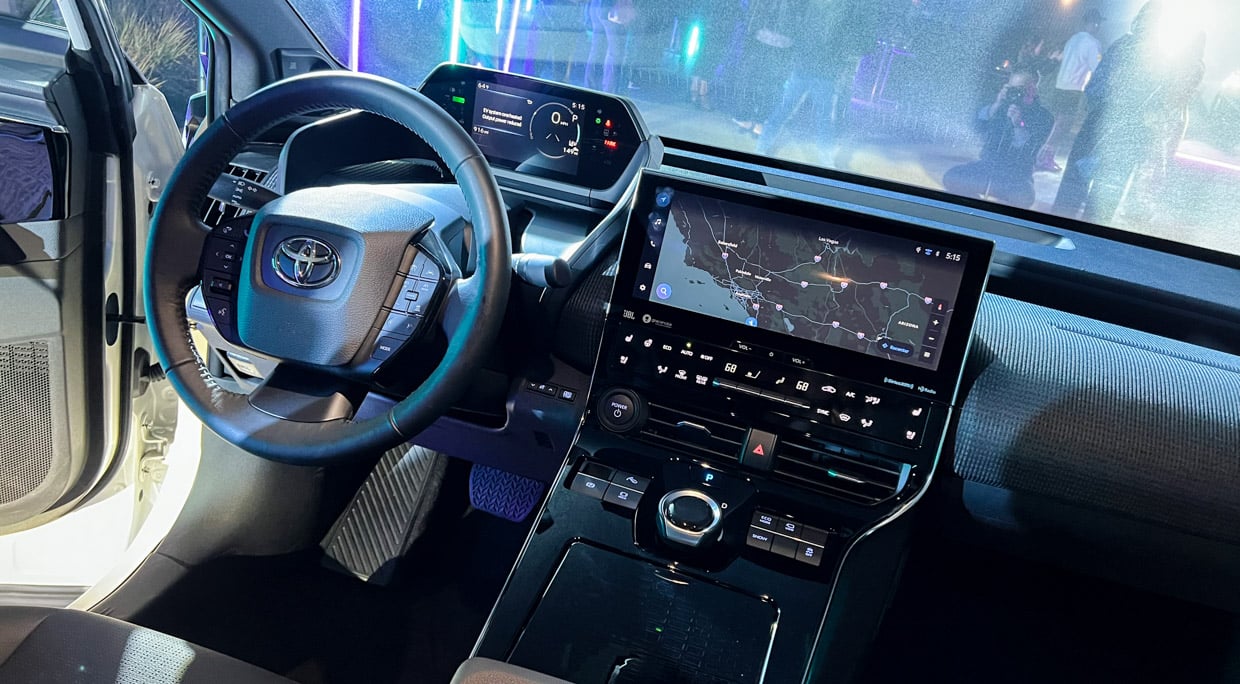 Toyota has yet to release pricing information for the bZ4X. Still, we expect it to be competitive with other mainstream EVs, and it should also qualify for government tax incentives to drive its cost down further. The bZ4X should start arriving at dealerships in mid-2022. We look forward to taking one for a spin in the near future.