Driven: 2021 Mercedes Benz AMG CLA45
cars | mercedes-amg | sports cars | July 30, 2021
Words and Images by Tim Esterdahl
The striking Sun Yellow exterior color may grab your attention at first, but putting the pedal down, hitting 60 mph in just 4 seconds will create a lasting impression. Mercedes-Benz has combined a luxurious cabin with AMG's performance upgrades to make any drive an engaging experience.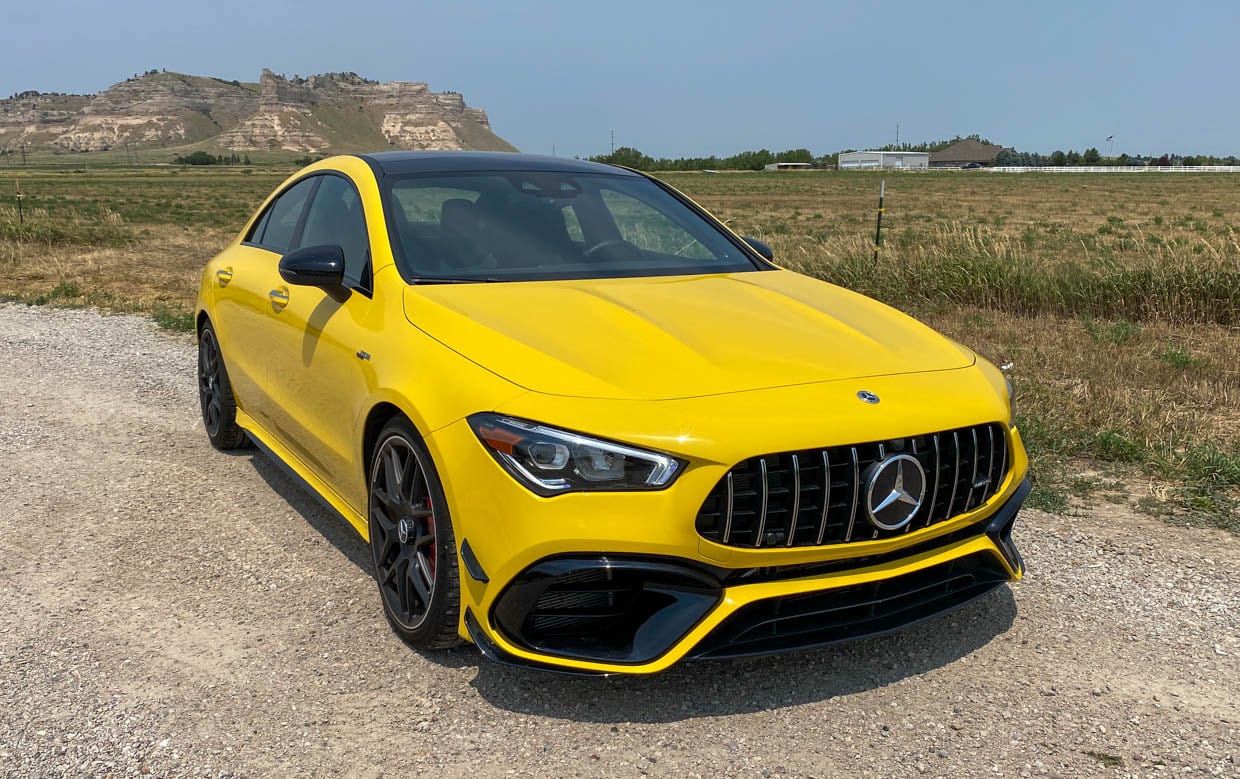 While Mercedes calls this a coupe, it is a four-door sedan with a uniquely shaped exterior combining the aerodynamic styling you'd expect from a sports car and a bulge to allow for better entry/exit into the cabin.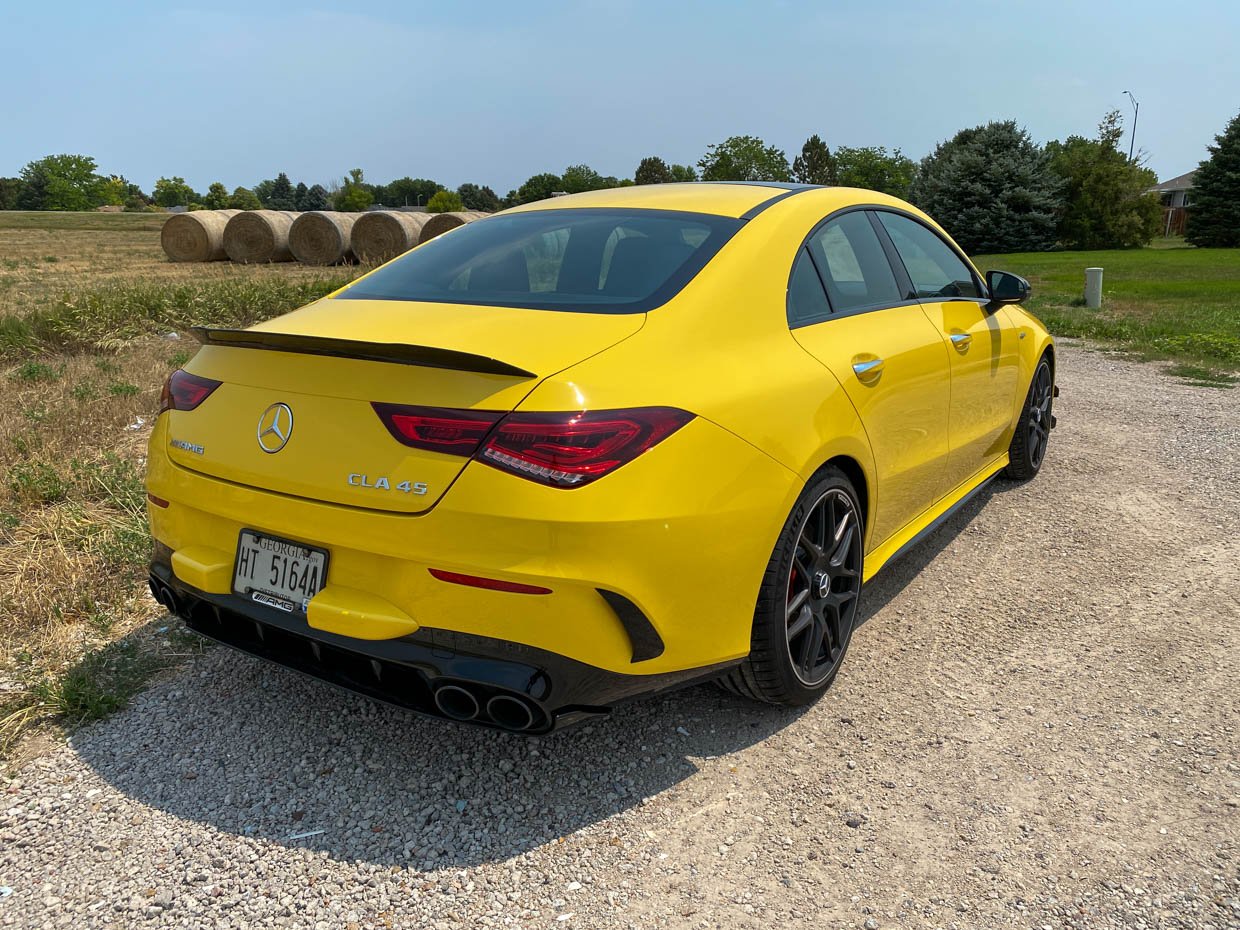 Under the hood, the 2.0L inline 4-cylinder turbo engine, mated to an 8-speed automatic, seems to be an unlikely choice for performance for the 3,660 lb. vehicle. However, the hand-crafted engine produces an astonishing 382 HP and 354 lb-ft. of torque with the peak curve at around 3000-4000 RPMs, according to Mercedes-Benz. This is a ton of power from the four-banger, and this car flies down the road running on premium fuel. Oh, and if you care about such things with a performance car, the EPA estimated fuel economy is 20/29/23 city/highway/combined. We did not even want or try to hit those numbers.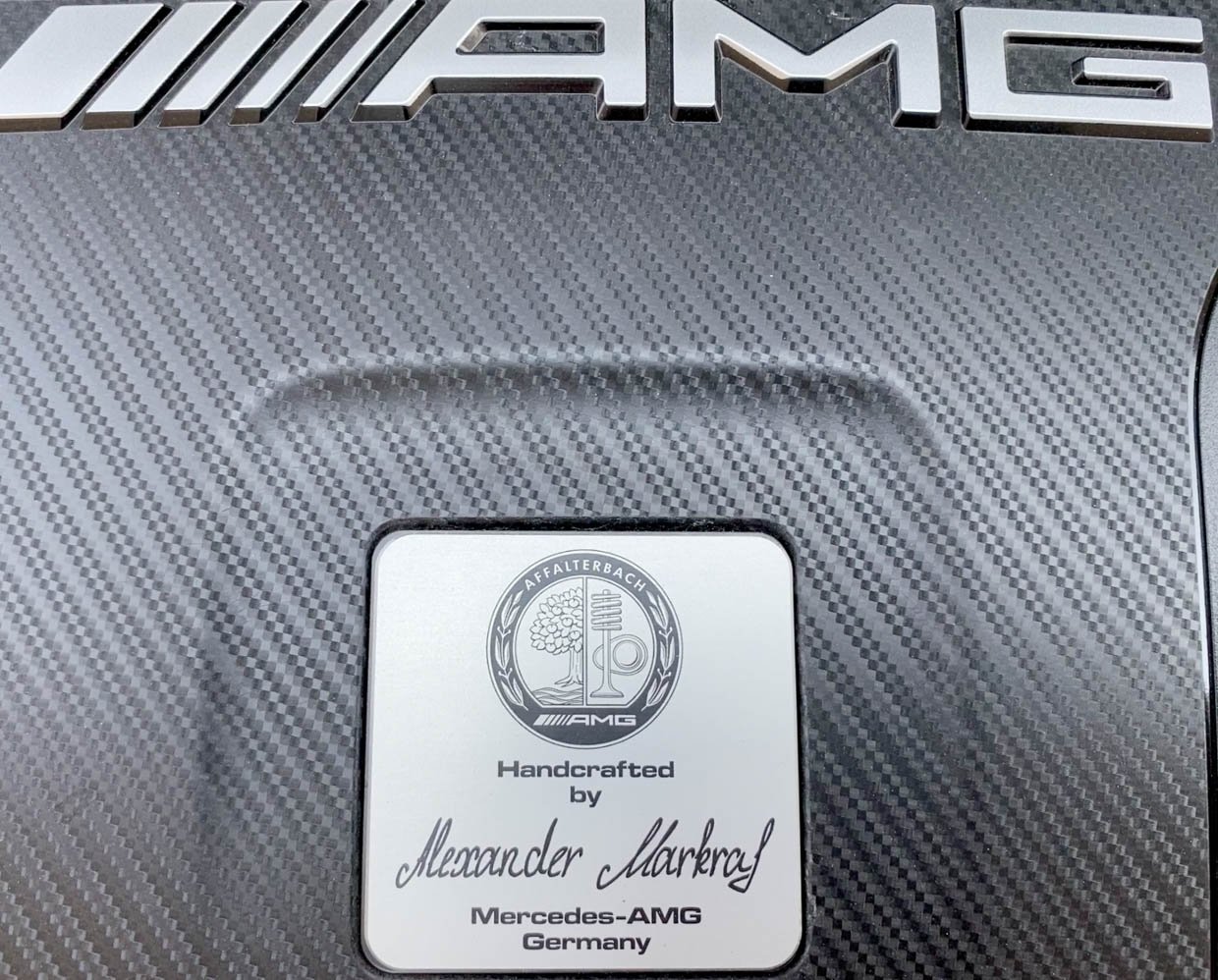 The CLA45 rides on a set of 19" AMG cross-spoke forged wheels wrapped in 255/35R19 high-performance tires. Combined with both the AMG Aerodynamics package and Dynamic Plus package adding noticeable changes like the larger brakes with red calipers and larger rear spoiler lip, the CLA45 sticks to the road like glue even when we really tried to get the back end loose only to be disappointed hearing the tires chirp in protest.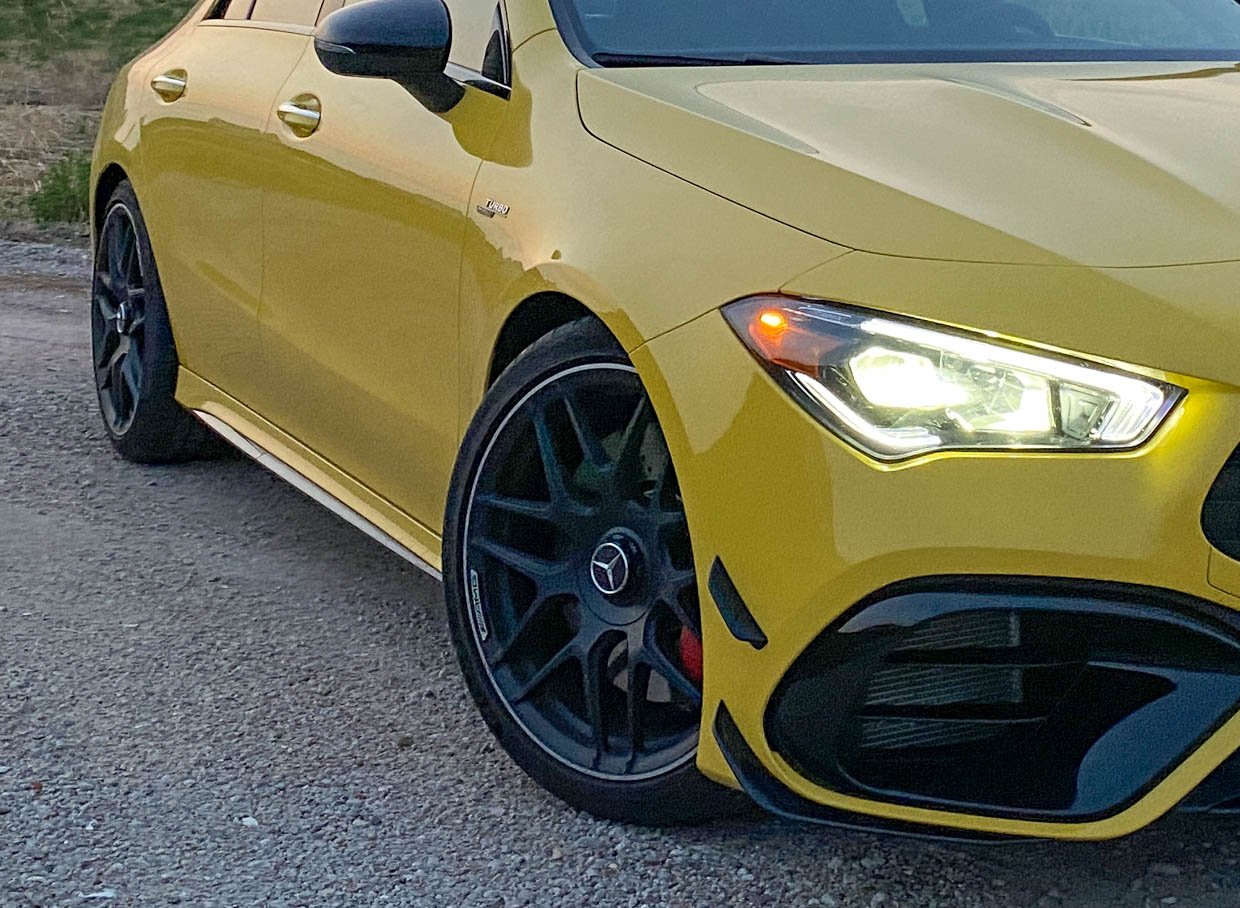 One of the more unique styling cues to alert you this isn't a regular CLA45, the high gloss black fins along the front quarter panel are strategically placed to help you keep control while hitting the increased top speed of 167 mph (155 mph for non-AMG Dynamic Plus package models).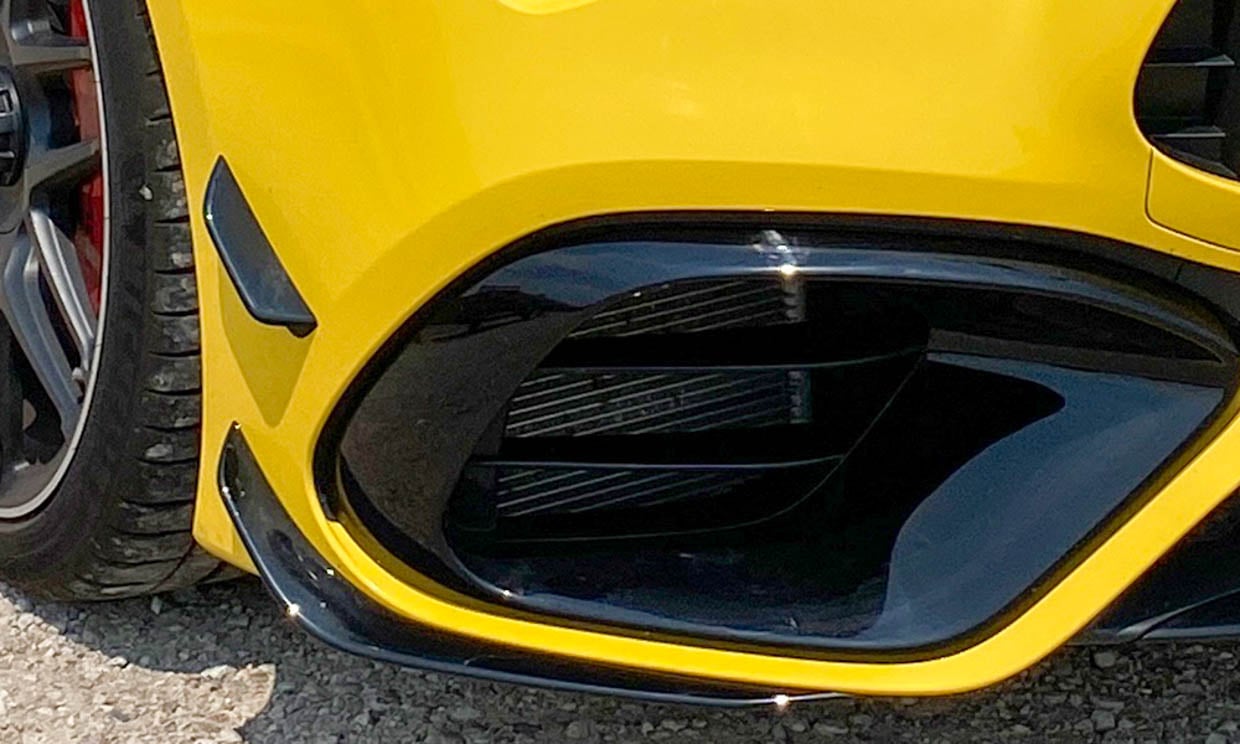 The trunk has quite a bit of room, surprisingly, and can hold multiple sets of golf clubs as well as a run to the supermarket.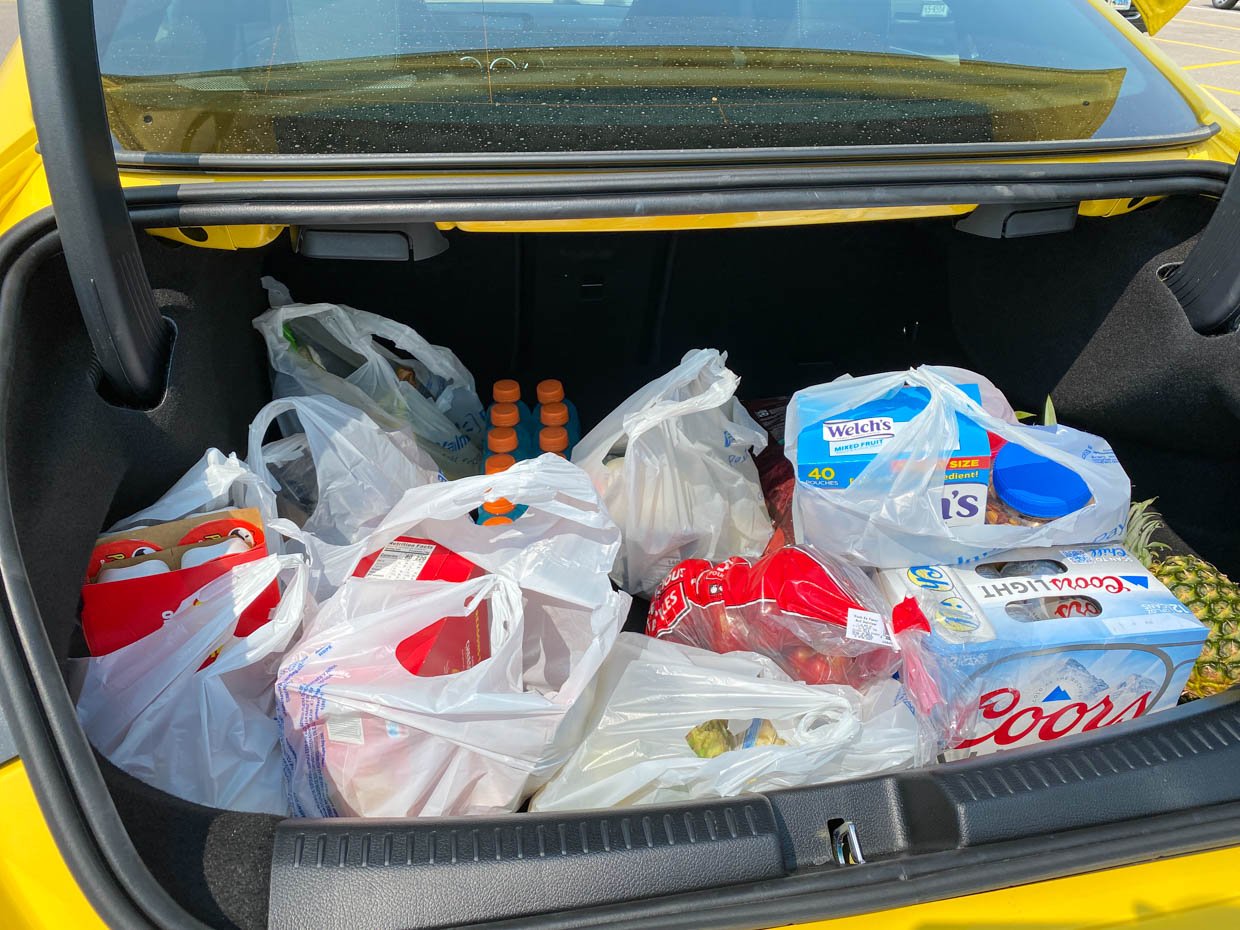 Finally, on the rear, who doesn't love a four-port exhaust emitting a rumbling sound you would swear is coming from a much larger engine than a 4-cylinder.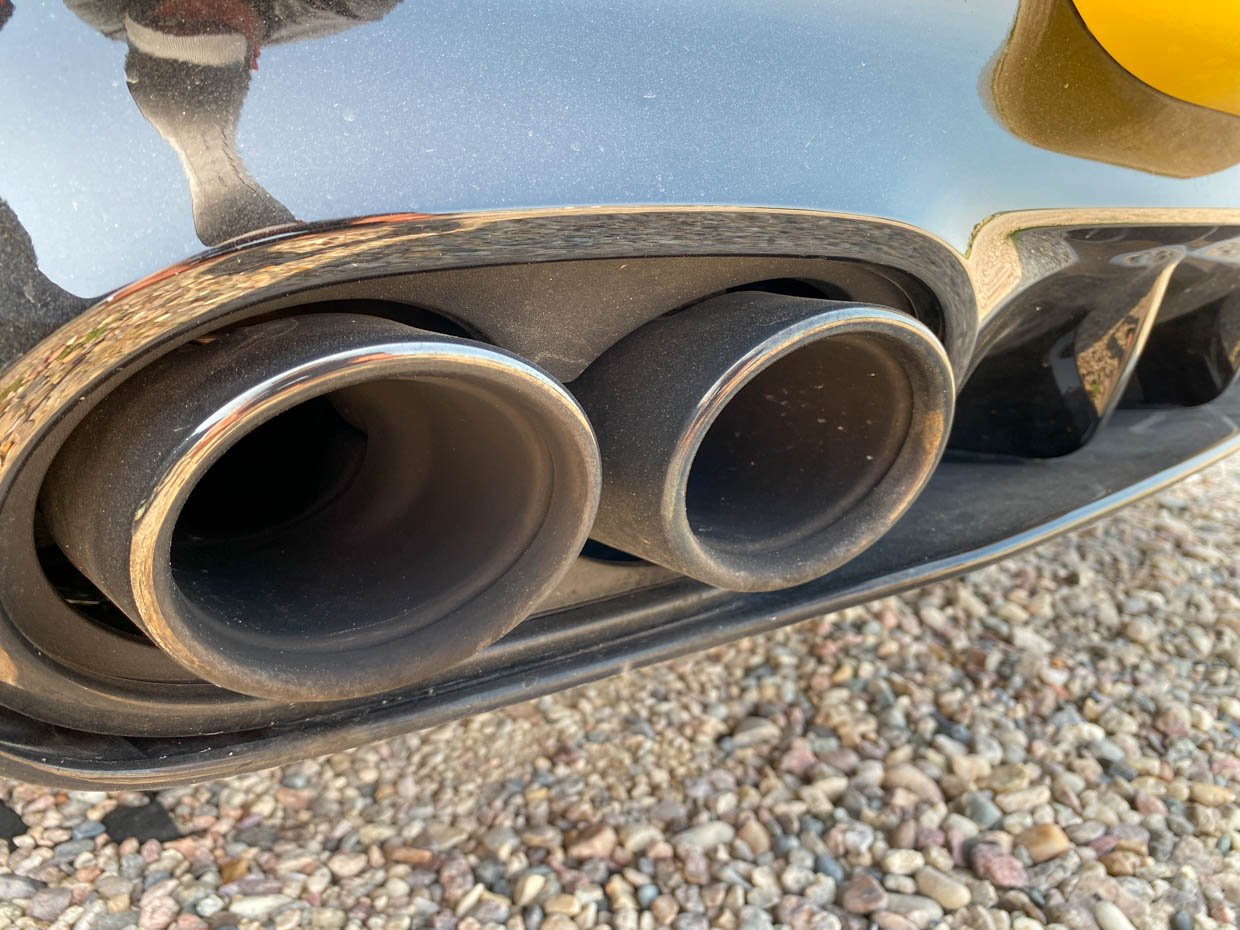 Inside, the Recaro performance seats, Nappa leather-wrapped performance steering wheel from various upgraded packages, holds you snug into the seat for highly spirited driving. The multi-contour front seats, though, might not be the best choice for long-distance driving. The grey/black trimmed interior is plush, and Mercedes-Benz iconic fan design not only looks great they also work exceptionally well. They also add that little bit more design flair to an already well-laid-out cabin.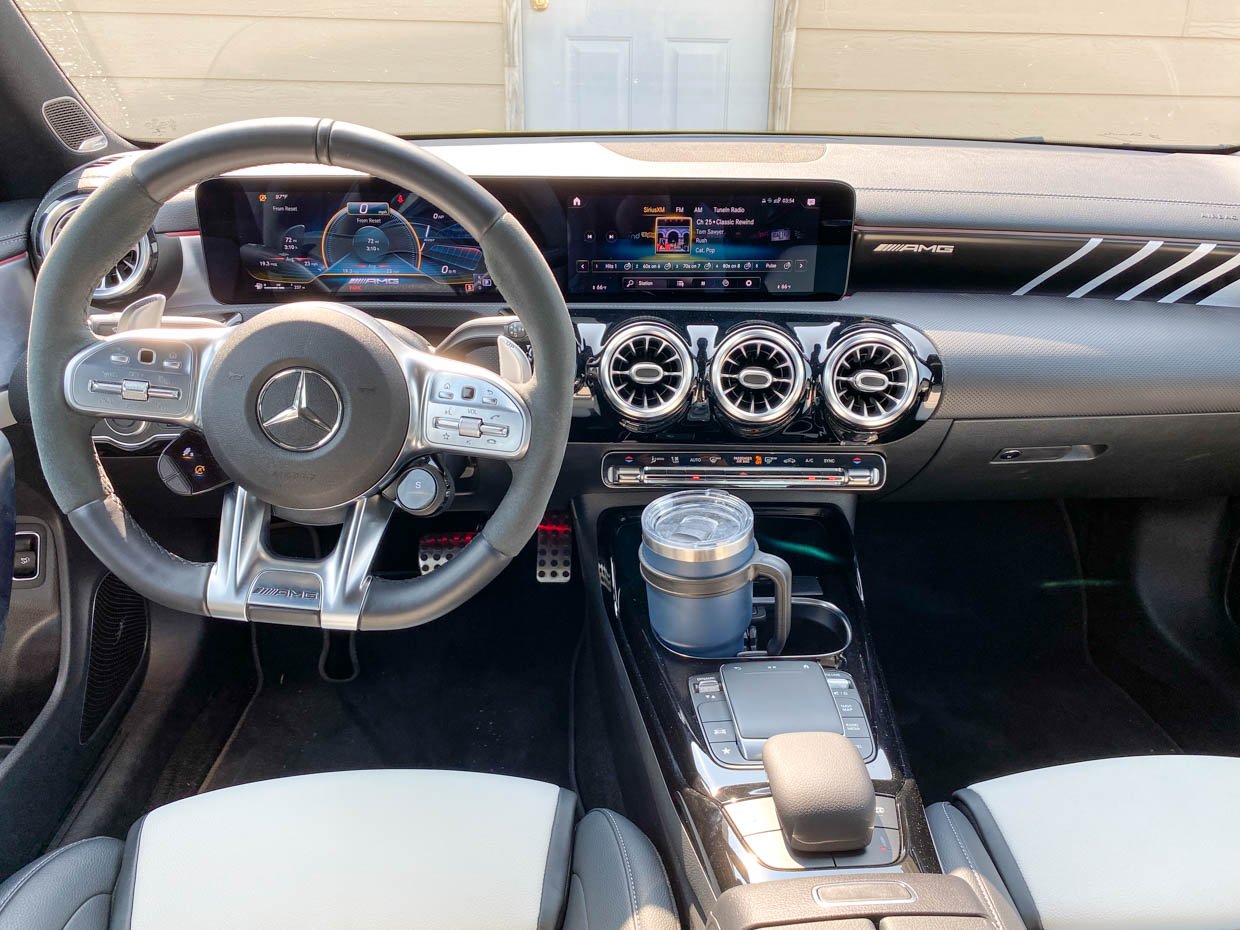 Navigating through the various screens on the 10.25" display via the touchpad with a built-in armrest is fairly straightforward. However, the fact it is also a touchscreen is a nice bonus for shortcuts. Also, the duplication of radio volume buttons on the steering wheel and a physical rolling knob gives many choices for different personal tastes.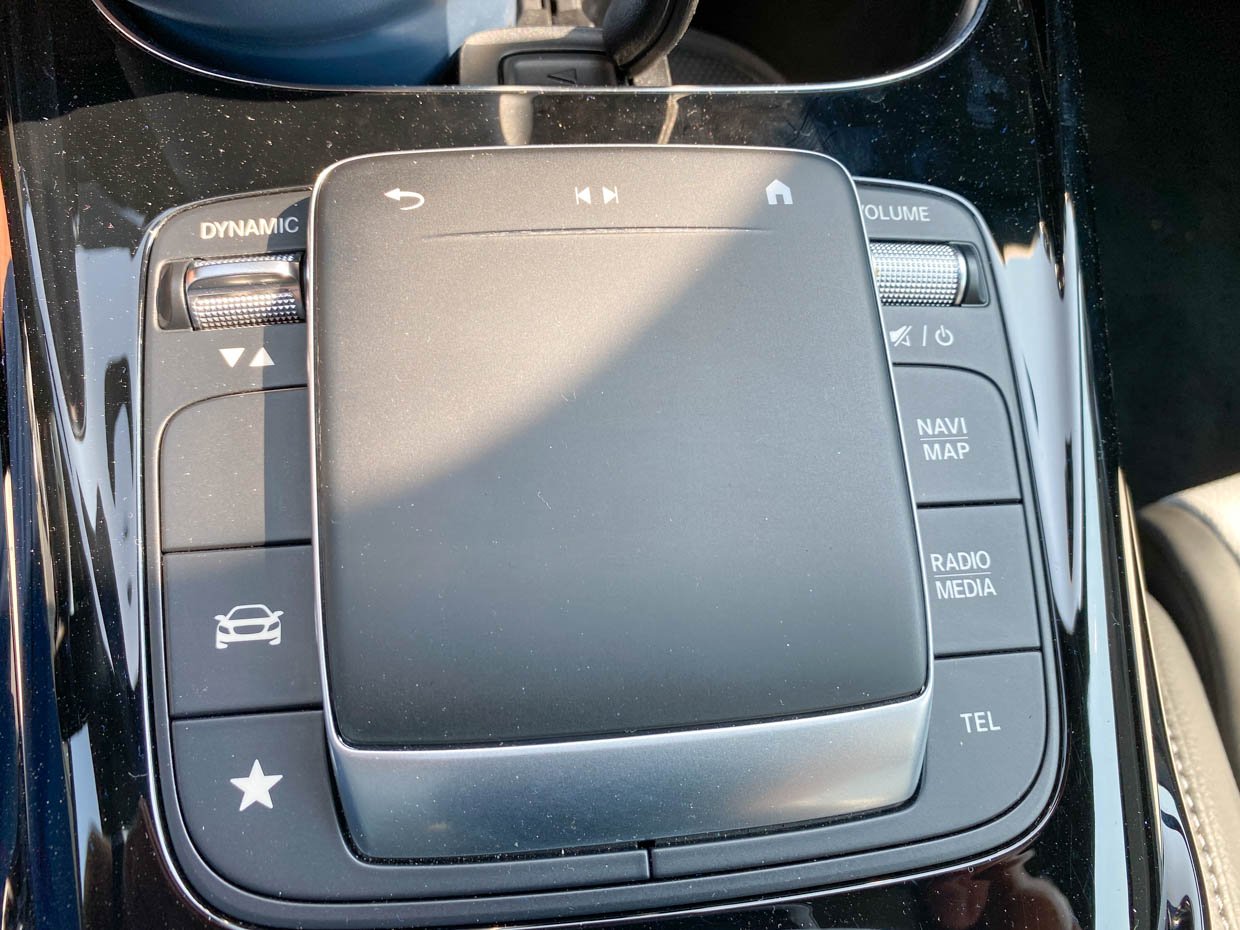 One of our big surprises is how well our large Yeti cup fit into the cupholders and didn't cover up many of the knobs for the HVAC system. Speaking of surprises, the interior headroom is quite good thanks to the exterior design, and it is quite roomy for a vehicle only 78.7" wide.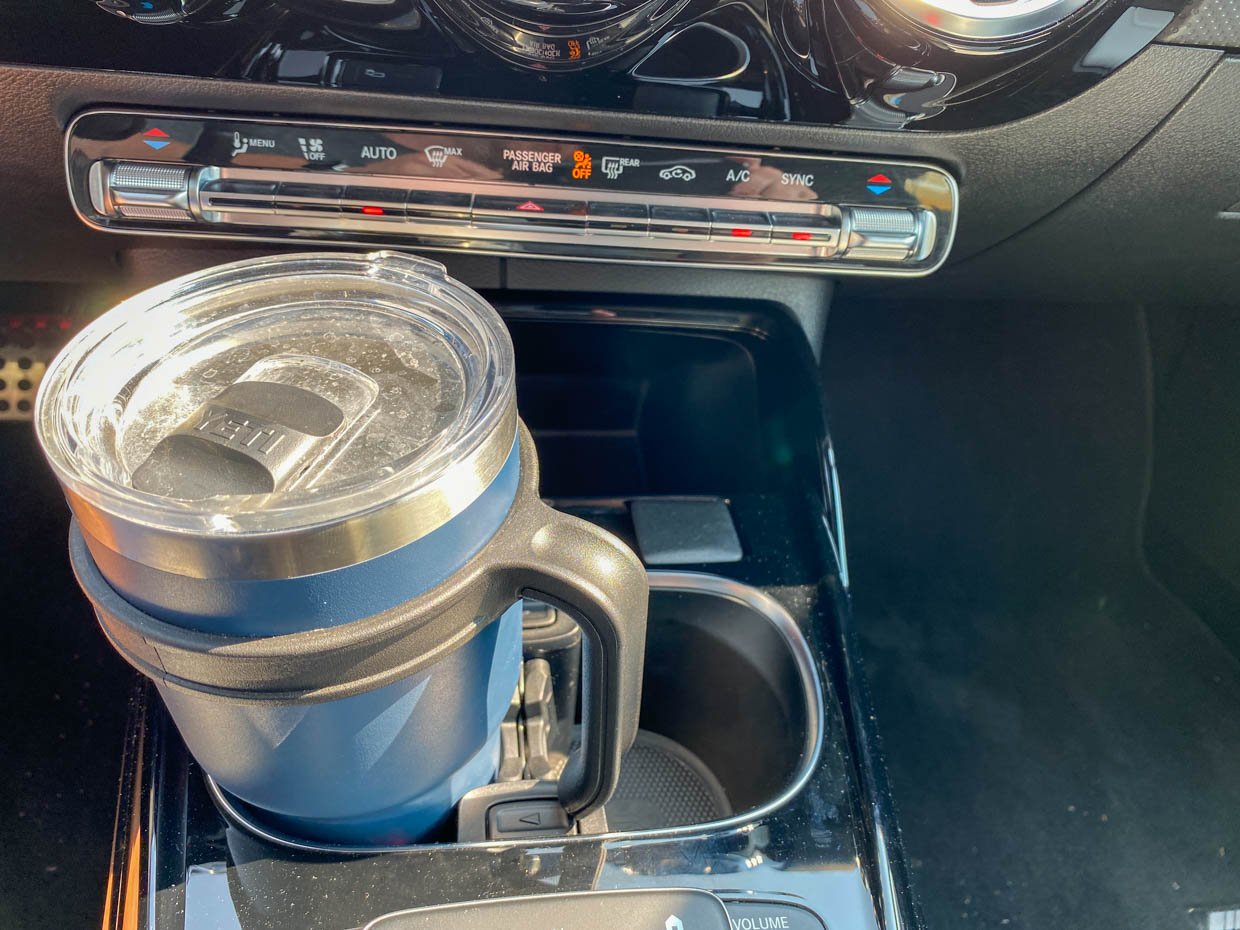 Another big surprise is the column shifter in what seems like a turn signal lever. It is remarkably small and looks so similar to a turn signal lever; it literally took us an embarrassing amount of time to figure out how to put the car into drive.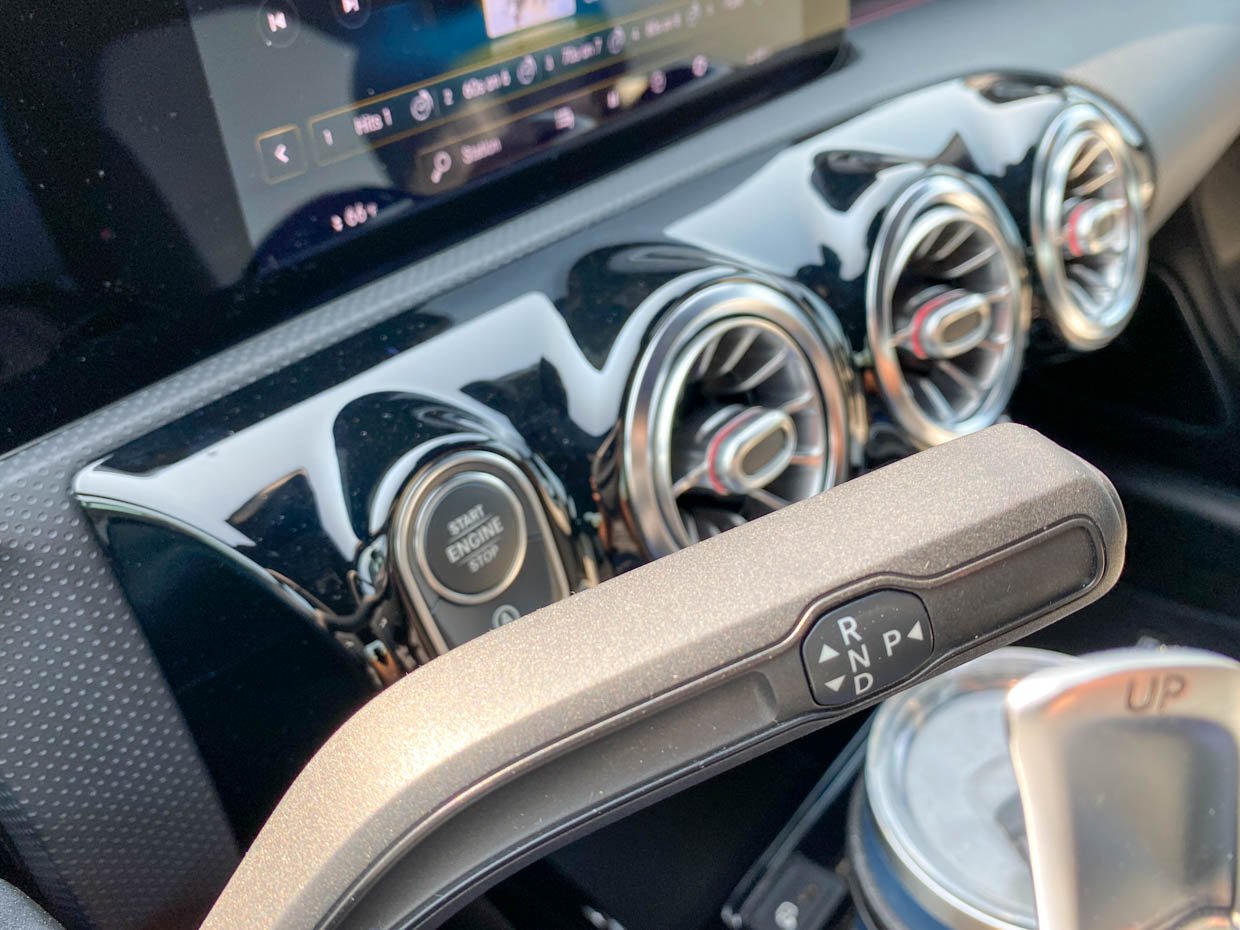 Then, there was the rear-view mirror which shook so noticeably at highway speeds; it had us feeling like we were driving a NASCAR stock car around Talladega Motor Speedway, watching the blurred shapes of competitors behind us. In short, the mirror was literally useless to us at highway speeds. While we had a few pet peeves, those were quickly forgotten, with vivid memories of putting the car into launch mode and accelerating so quickly for a 184" long vehicle. It just seems literally unreal this car can do a 4 second 0-60 time, but it can. We know. We might have done it a time it several times, you know, to make damn sure it can.
Our car's suggested base price was $55,350, while all the various performance packages, as well as a $25 USB-C adapter cable, yeah, really, pushed the price to $70,150 with a $1,050 destination fee. This is a rather large ask for what is essentially a four-door sedan, yet it is hard to put a price on the amount of enjoyment this will bring each and every time you want to really get after it. If only a roller coaster were as much fun as this car.