Driven: 2021 Genesis GV80
car reviews | genesis | suvs | March 21, 2021
Luxury automaker Genesis continues to knock it out of the park with their first-ever SUV. The GV80 offers a smooth ride, premium materials, the latest technology, and incredible versatility, all wrapped up in a grand and sophisticated package. We spent a week driving the V6 AWD model and enjoyed every minute of it.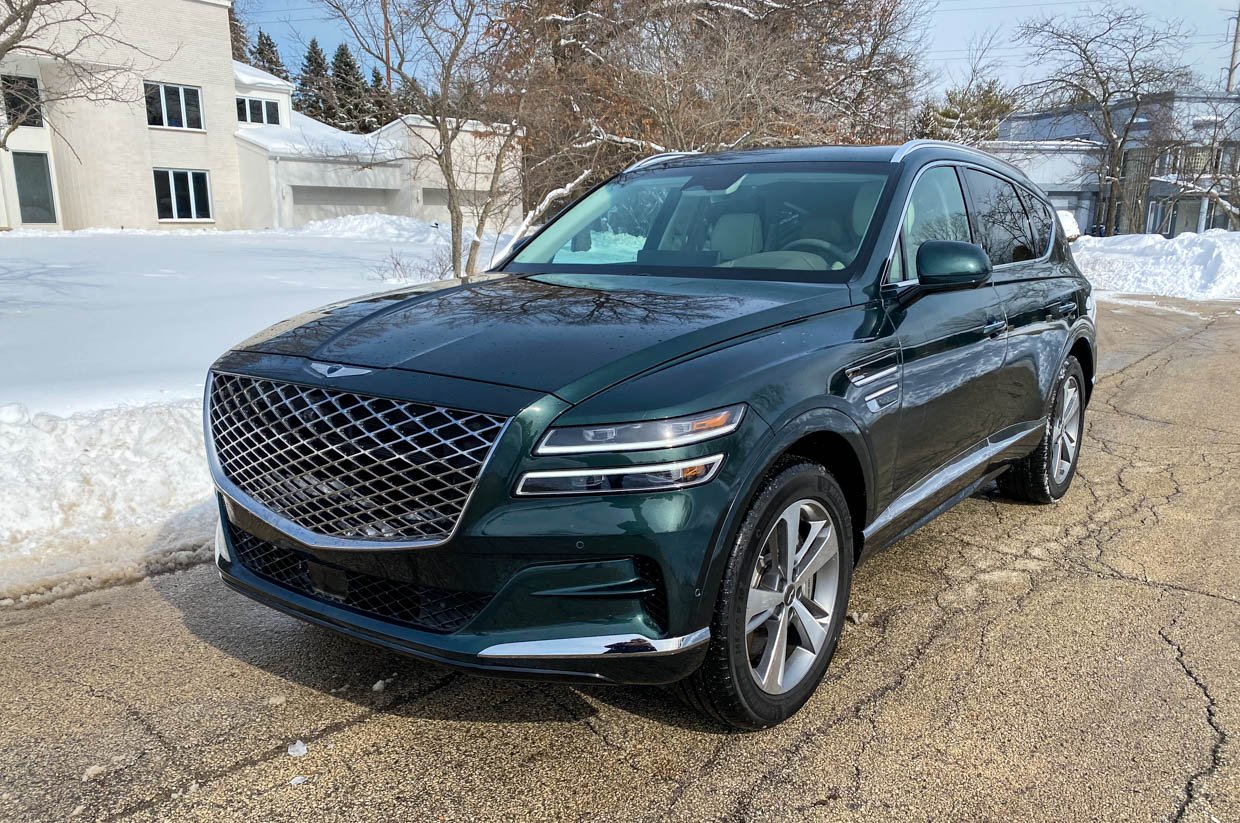 Everything about the GV80 says luxury and substance. It has an enormous diamond-shaped grille, flanked by twin-bar LED headlights that are echoed down the side of the SUV and onto the taillights. The base GV80 starts with 19" rims, while AWD models get even bigger 20" wheels. The top-of-the-line Prestige model bumps that up that to an enormous 22".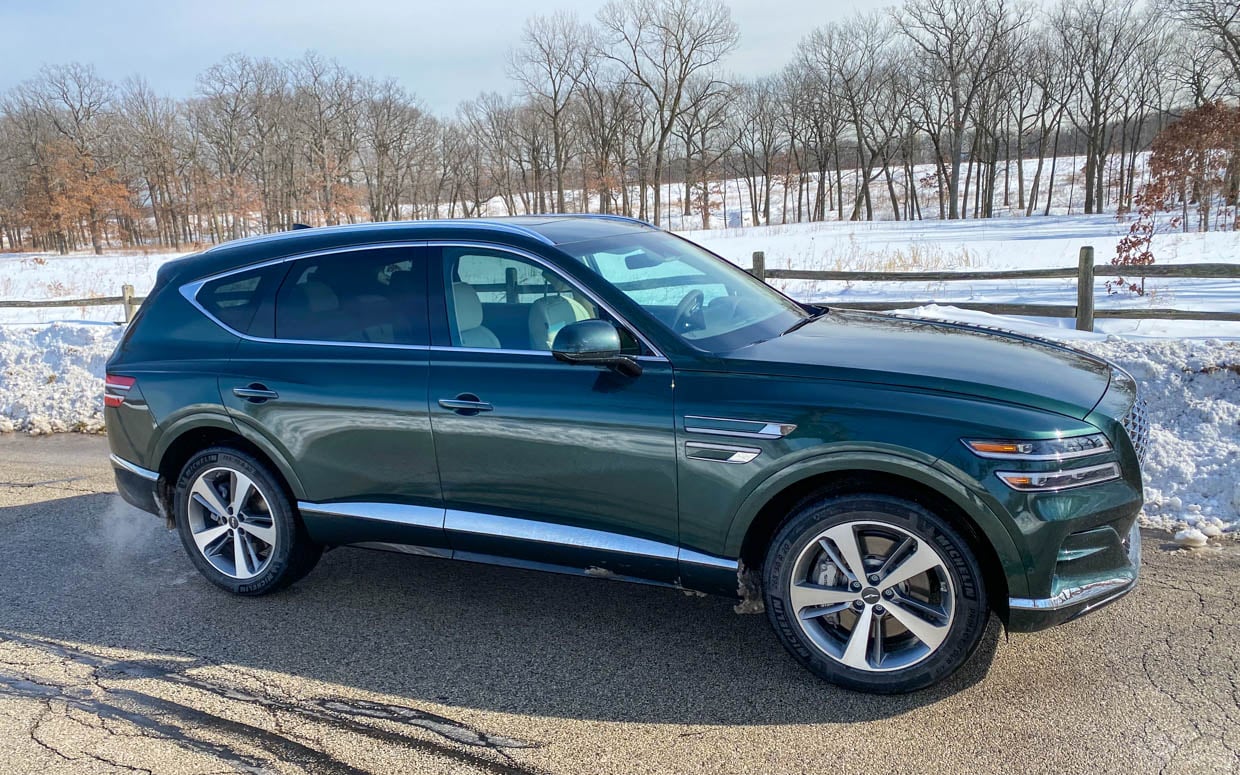 It's a design that's distinctive, bold, and likely to turn heads from every angle. It looks especially great in this shimmery Cardiff Green paint, though we also love it in Adriatic Blue.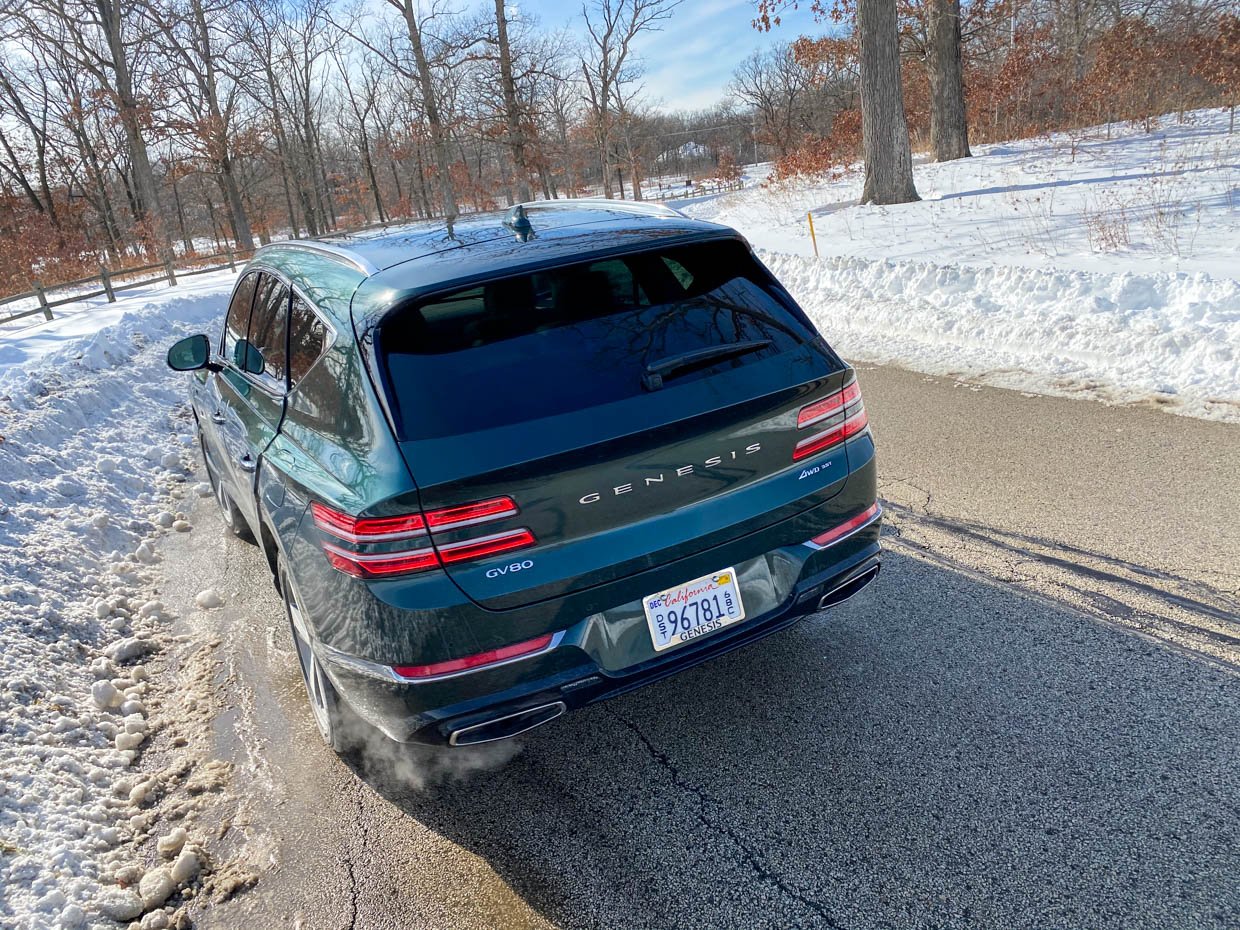 Here in the U.S., the GV80 comes equipped with either a 300 horsepower, 2.5-liter turbo four-cylinder engine with RWD or AWD or a 375-hp, twin-turbo 3.5-liter V6, which comes with standard AWD. Whichever engine you choose, you get a smooth-shifting 8-speed automatic transmission. Our review loaner arrived with the more powerful engine.
Despite the loaded GV80's curb weight of just under 5,000 pounds, that engine packs plenty of punch. You could hear a pin drop in the cabin, and the GV80's electronically-controlled suspension does a great job taming bumps in the road. It's even smart enough to predict changes in the road ahead and proactively stiffen or soften the ride, thanks to "Road Preview," which analyzes video captured by a front-facing camera and GPS data. The overall ride quality is more cushioned than sporty, but the GV80 never feels disconnected or mushy.
The interior of the GV80 is stately yet modern. Virtually every surface is made from premium leather, natural wood, or aluminum. You won't find plastics or shiny fingerprint-attracting surfaces, and the fit and finish are perfect. Front seat passengers get heated and ventilated seats in AWD models, while the tricked-out Advanced+ model we drove includes heated second-row outboard seats and a massage function for the driver's seat that made our other passengers green with envy.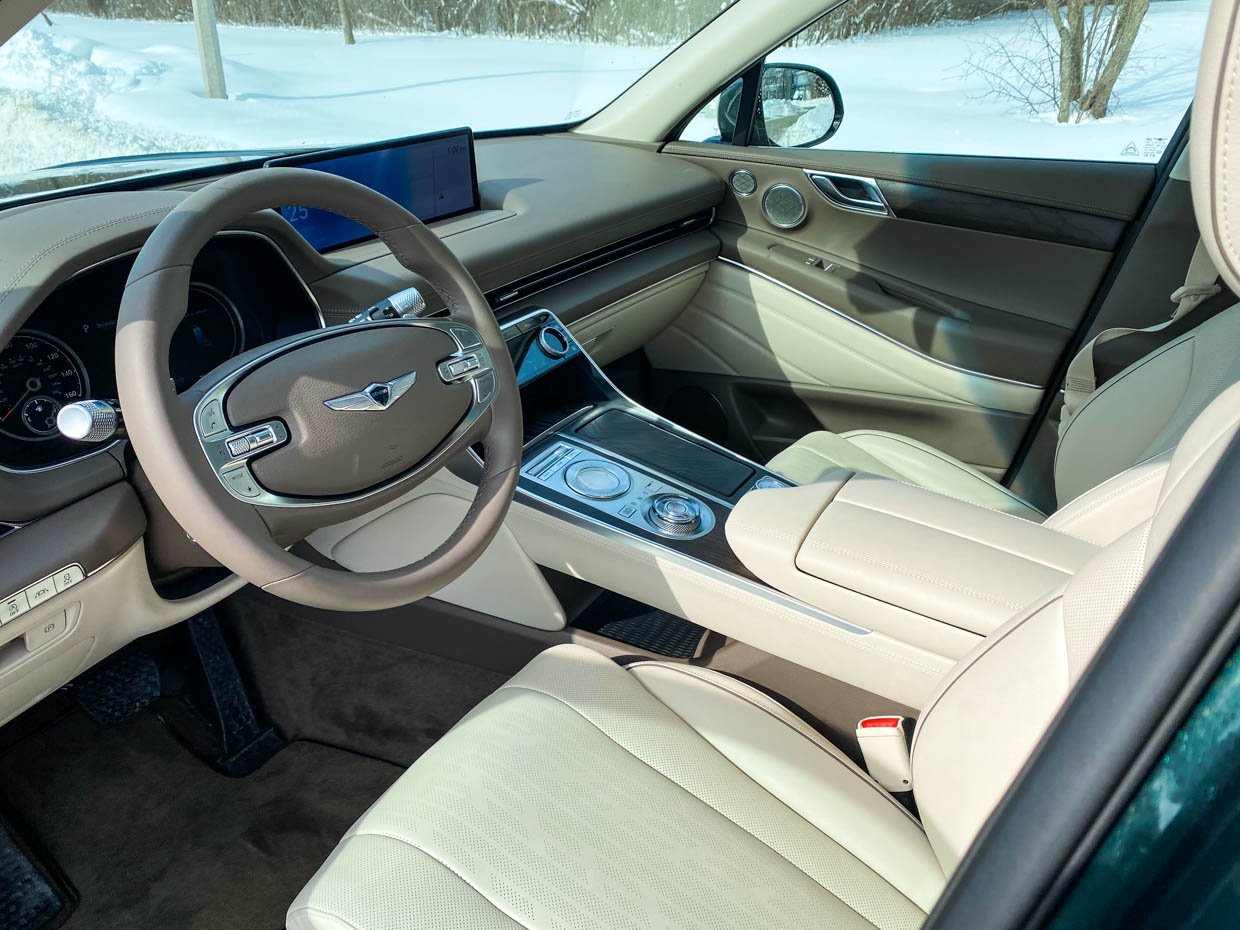 Even the dials on the center console have an elegant look. The top controller offers a touchpad and tactile scroll wheel for interacting with the infotainment system, while the lower dial provides shift-by-wire transmission control.
The enormous 14.5" widescreen navigation display is easy to use and offers quick and intuitive access to features like Apple CarPlay and Android Auto. We appreciate that Genesis made this display a touchscreen, providing us with multiple input options. There are many other tech features aboard the GV80, including a great adaptive cruise control and a lane-centering system that doesn't fight with you like others on the market. With these two features enabled, long highway drives are a breeze. There's also a slick technology that displays video of your left or right blind spot on the instrument panel when your turn signal is activated.
A user-controllable ambient lighting system adds a splash of color to the cabin to suit your mood, while the 21-speaker Lexicon audio system cranks out big, clean, and precise sound for every seat.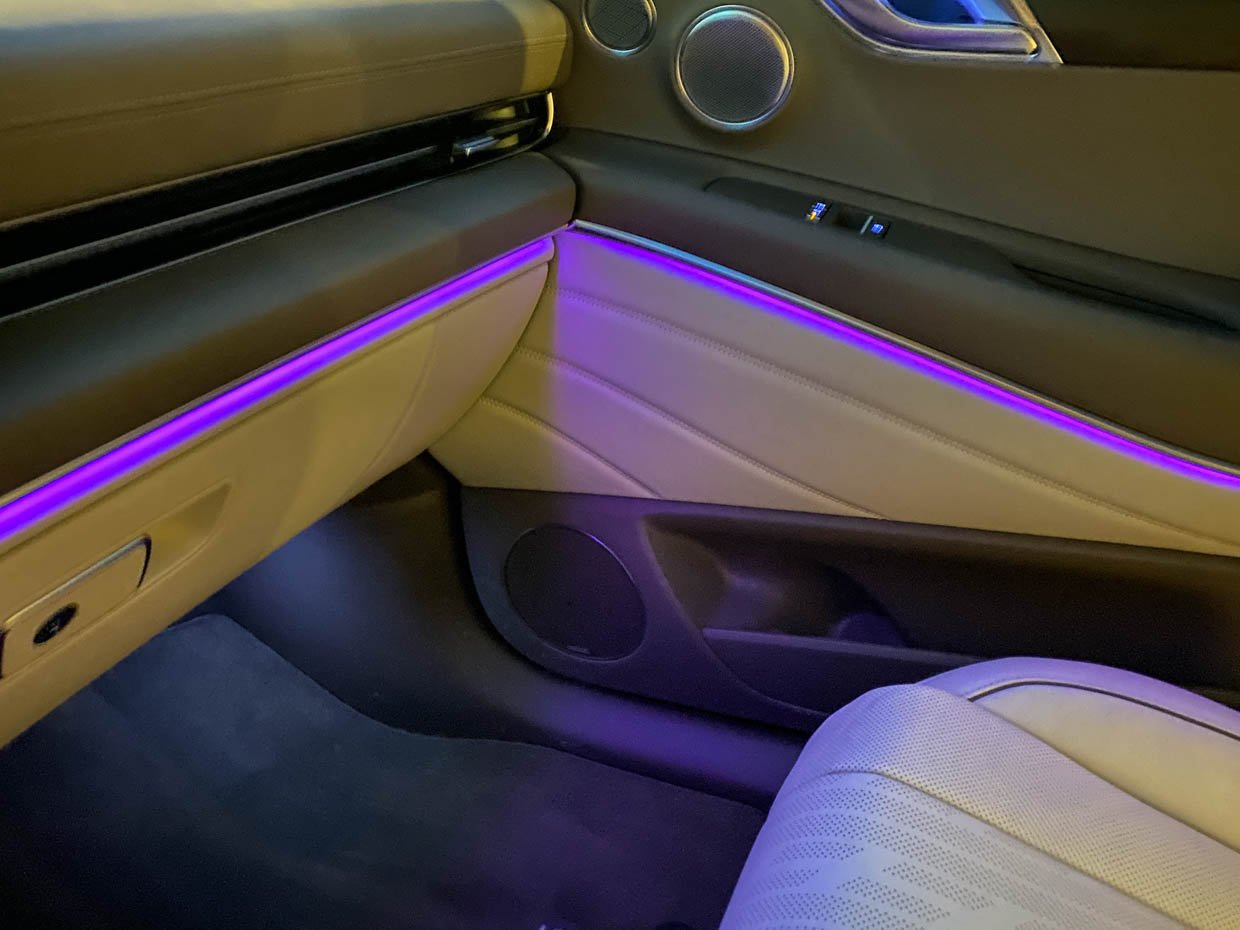 Of course, one of the main reasons you buy an SUV is for space and versatility. There's plenty of room for second-row passengers, with good legroom, access to zoned climate controls, USB ports, and a 110-volt AC outlet. Third-row seating came with our Advanced+ model, which provides a total seating capacity for seven. It takes a little finagling to get into the back row, and they're best reserved for kids. Both the first and second rows get extra headroom and light overhead thanks to a two-panel panoramic sunroof.
If you do opt for the third row, you're not sacrificing cargo space, as they fold completely flat into the floor. Each seat folds down independently using motorized controls, offering lots of flexibility in seating configurations. For instance, you can carry long objects like skis inside while still having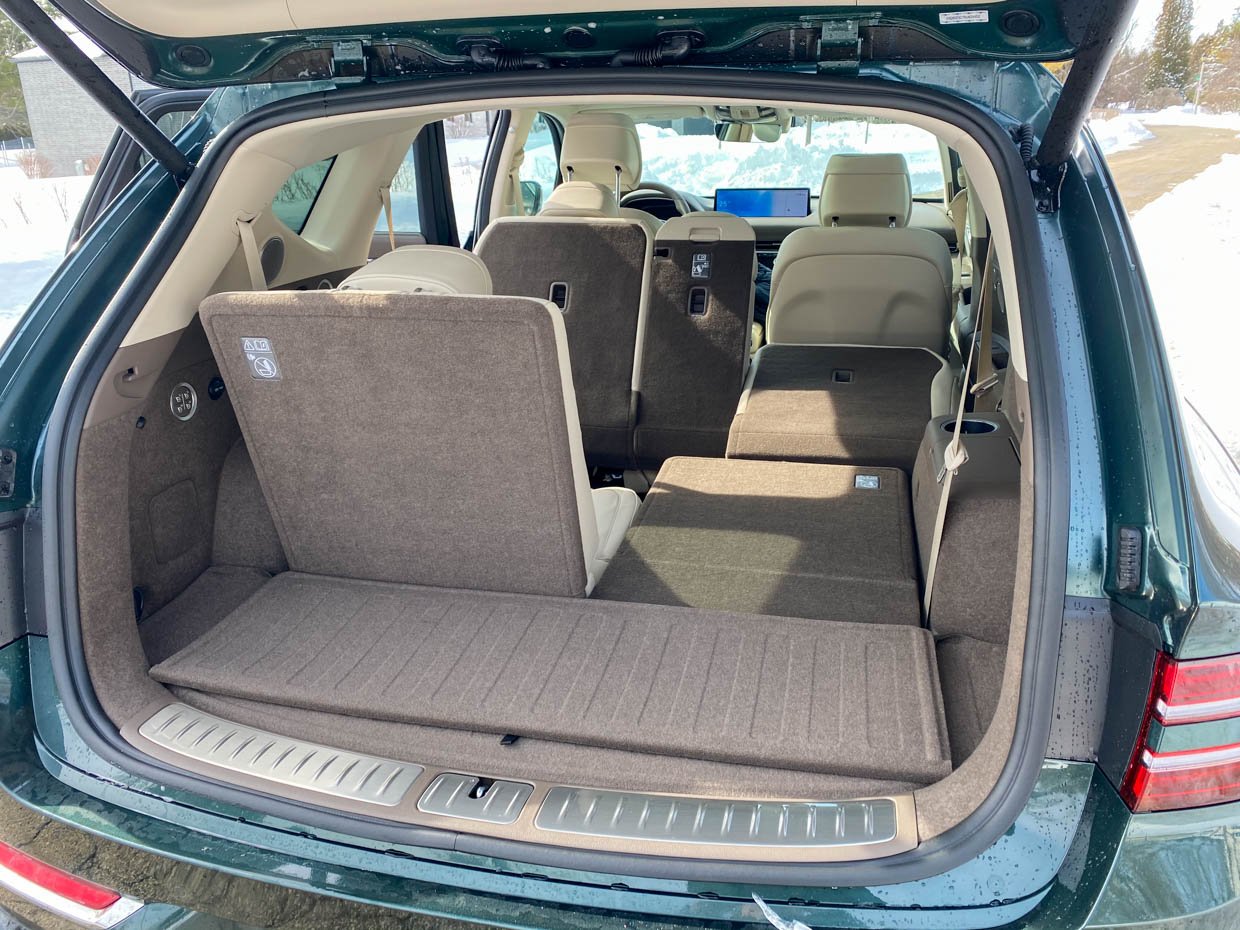 The Genesis GV80 packs a heaping helping of luxury, performance, comfort, style, technology, and utility while being priced substantially less than its European luxury SUV competition. The 2.5-liter RWD model starts at $48,900, while the very well-equipped V6 AWD Advanced+ that we drove is $66,050.