2021 Ford Bronco + Filson Wildland Fire Rig Concept
To honor first responders who have relied on Broncos for decades, Ford and Filson created a special Bronco Badlands SUV. It's painted in U.S. Forest Service colors, and packs a rescue skid, fire hose, water tank, and pump. Its seats are made from Filson jacket leather, while its top and cargo divider are made of fireproof ripstop nylon.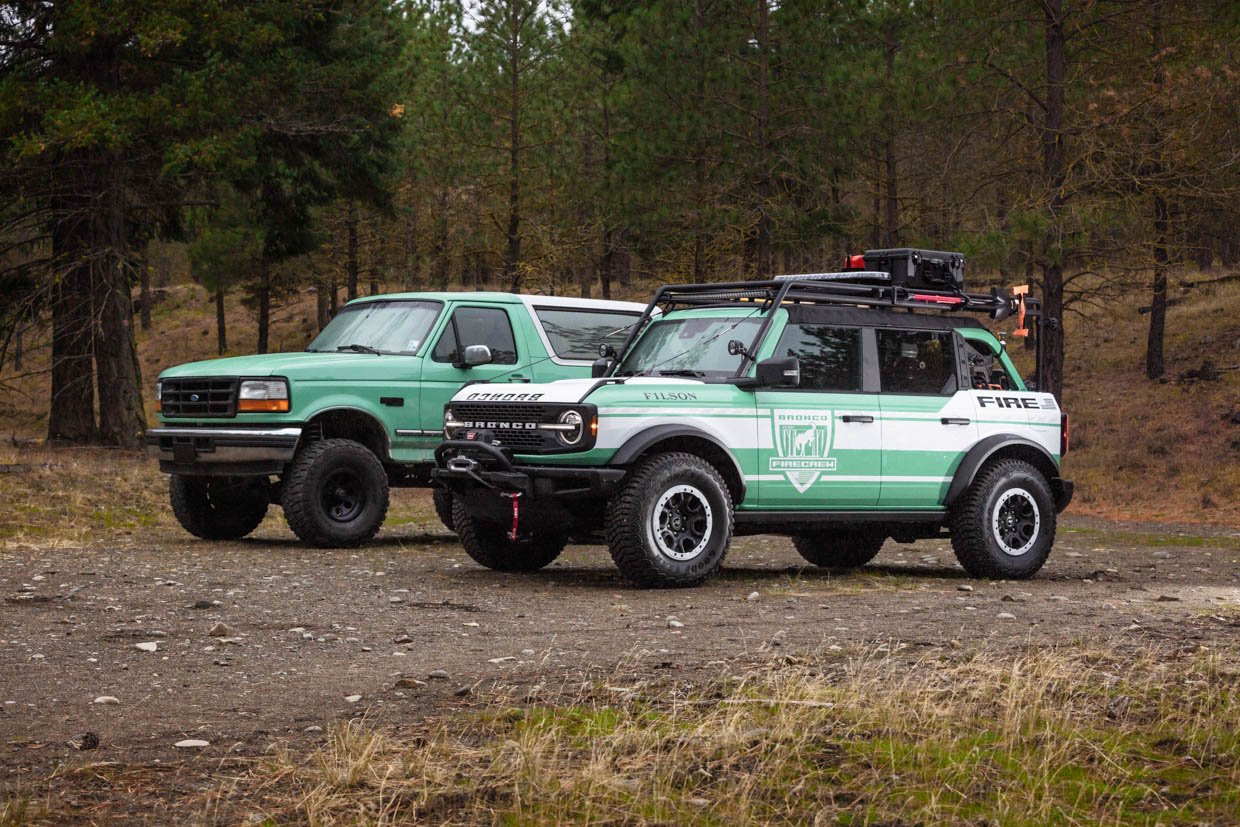 In addition, Ford and the recently-launched Bronco Wild Fund will donate two 2021 Broncos based on the Wildland Fire Rig Concept to help equip wildland fire personnel. Bronco and Filson are also raising funds for the National Forest Foundation through the sale of exclusive Bronco gear on the Filson.com website starting 10.22.2020.