Driven: 2020 Range Rover Evoque
greece | land rover | travel | March 29, 2019
Words and Photos by Paul Strauss / Select Images by Nick Dimbleby
We recently put the 2020 Range Rover Evoque through its paces on an extensive route from Athens to the Peloponnese, across highways, twisty, foggy mountain roads, rocky paths and streams, and even across a bridge normally reserved for trains. Full review on 95octane.
As we hit the road in the new Evoque, we noticed the subtle refinements to its design, from door handles that retract flush to its body, to sleek new LED lighting, to sporty front air intakes, it's got an even more sophisticated and dynamic look than before.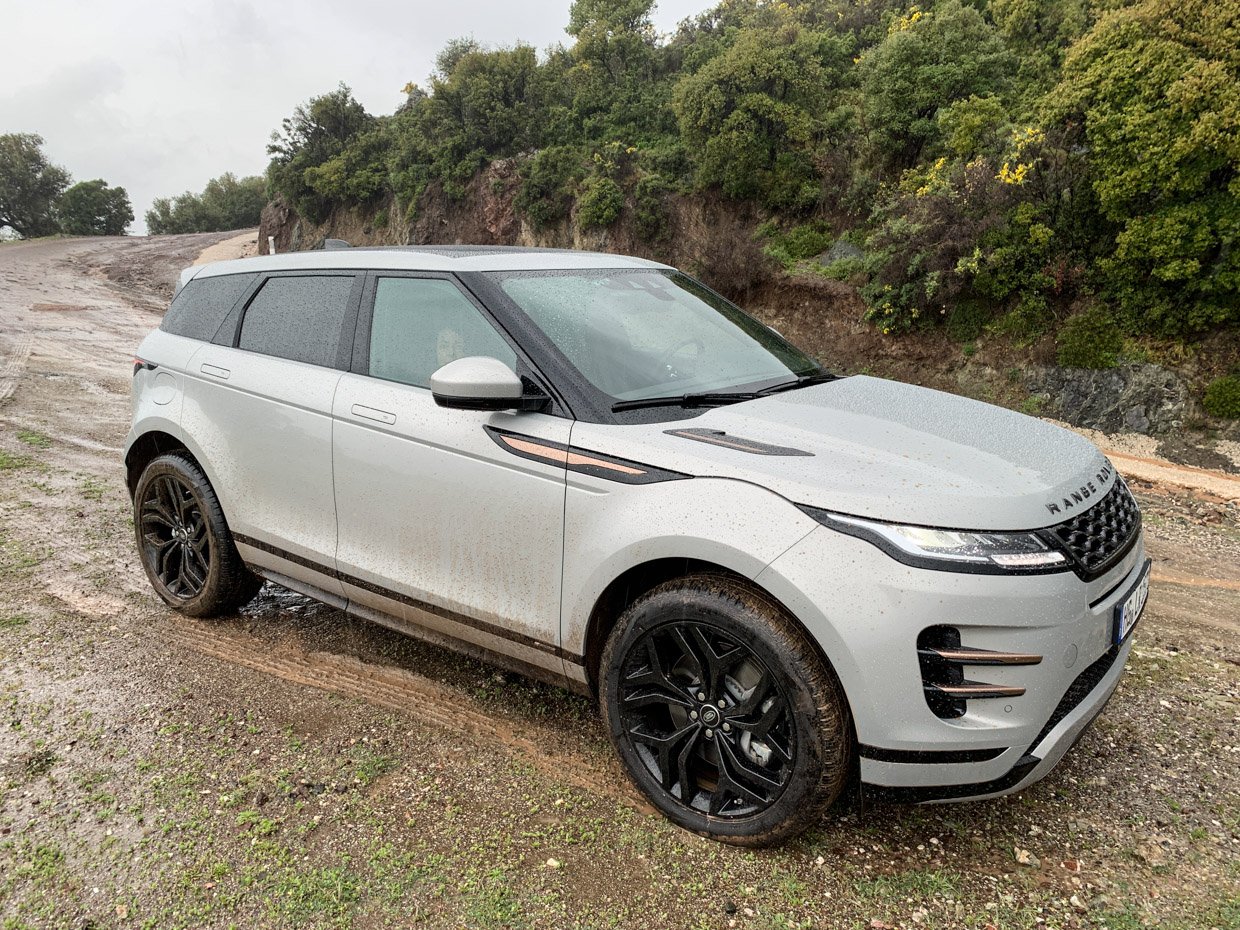 Despite the changes, the 2020 Evoque maintains its iconic sloped roofline and rising beltline, and can now be equipped with 18", 20" or 21" factory wheels.
Thanks to a sophisticated terrain management system, the Evoque is just as comfortable off-road as it is on the tarmac. Its all-wheel drivetrain can automatically adapt to all kinds of terrain, from mud, to sand, to snow, and everything in-between.
Thanks to a newly upgraded turbocharged engine and 9-speed transmission, the Evoque is zippier than ever. It can be had here in the U.S. with either a 246 hp turbo-4, or a 296 hp mild hybrid drivetrain, which powers it off the line to 60 mph in a respectable 6.3 seconds towards a 150 mph top speed.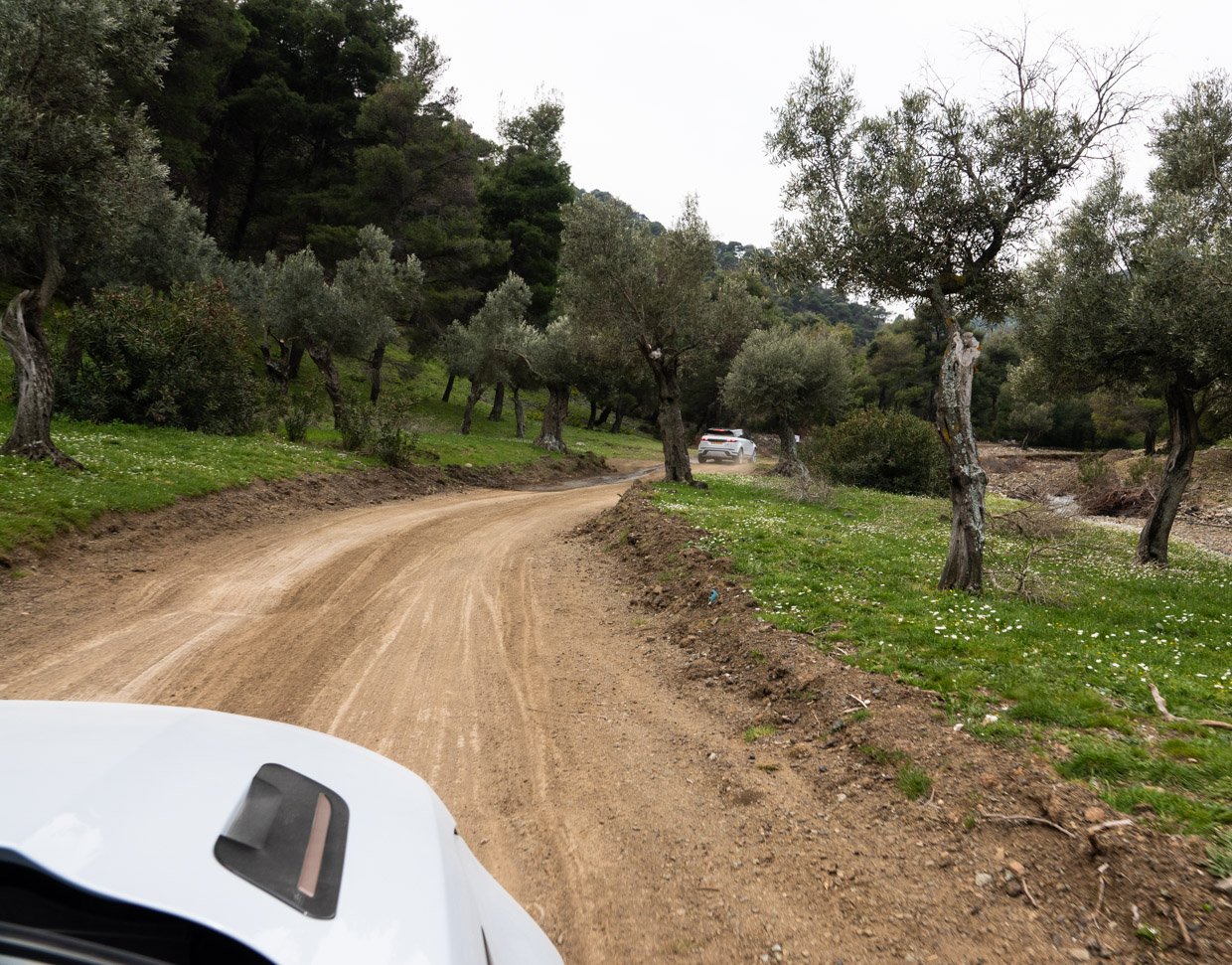 On the road, the Evoque's new body structure, longer wheelbase, and lowered engine mounts offered up a smooth and stable ride as we zoomed around the notoriously twisty, turny roads of Greece.
A closer look at the smooth style of the 2020 Evoque's grille, and LED headlamps with its ultra-modern accent lights. Everything is purposeful and minimal in approach, and even the license plate mounting location doesn't diminish it's clean look.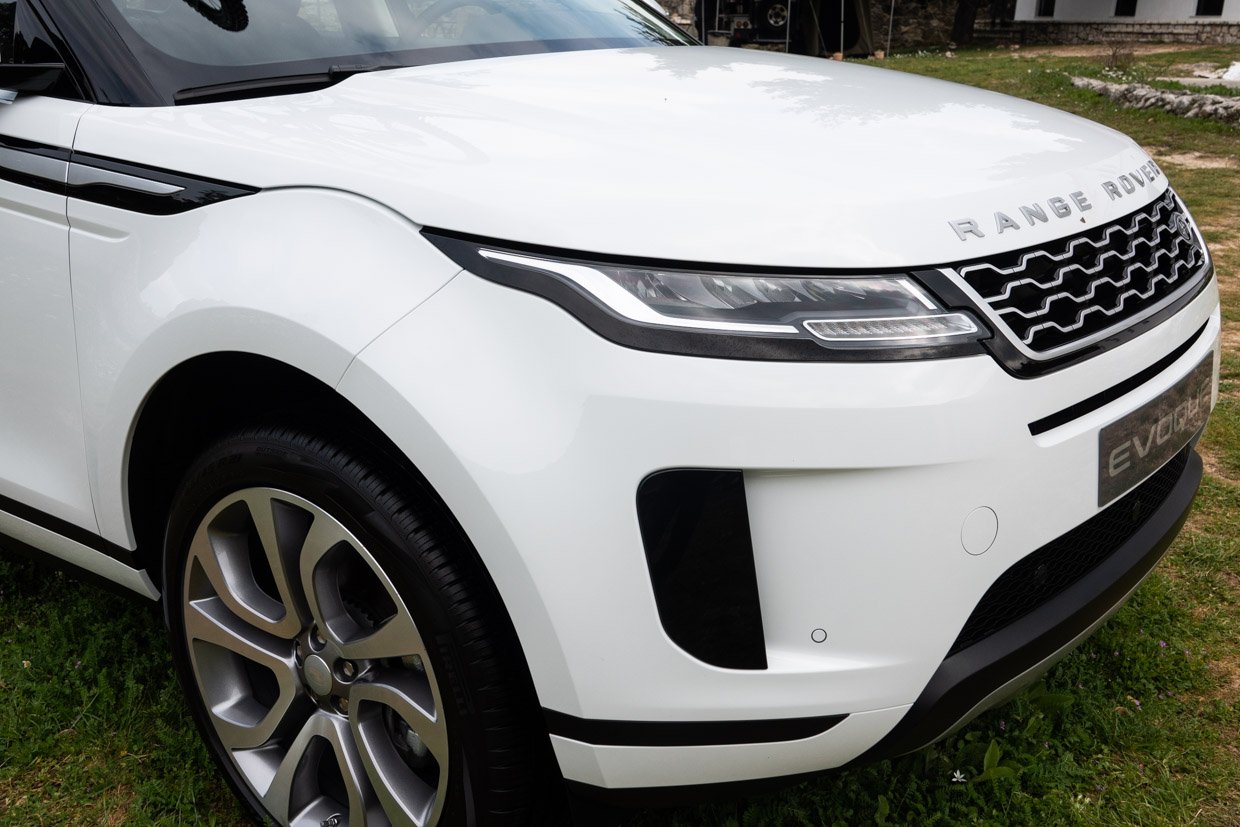 The sleek modern styling of the Evoque is a stark, but somehow fitting contrast to the rustic, sprawling seaside towns like Napflio we would encounter throughout our drive.
Land Rover's new ClearSight Ground Vision system uses three cameras to show you exactly where your front wheels are, whether negotiating a rocky trail, a narrow garage space, or straddling railroad tracks like we did.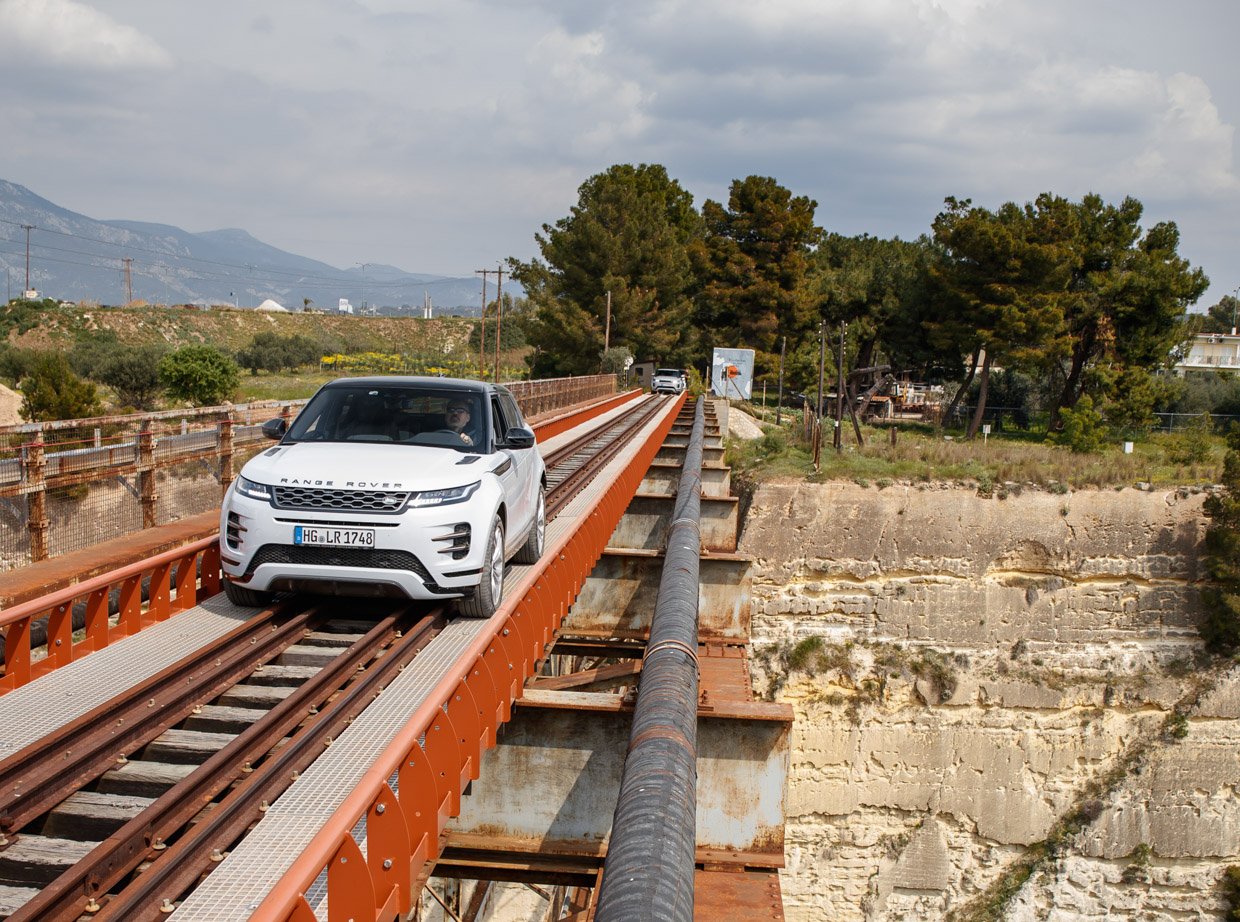 The view of the man-made Corinth shipping canal from above was well worth the few nail-biting moments driving across the narrow railroad bridge.
One of the niftier tools available for off-roading in the Evoque are ultrasonic sensors in the mirrors, which can tell you just how deep you've waded in toward's its impressive 23.6" water fording limit.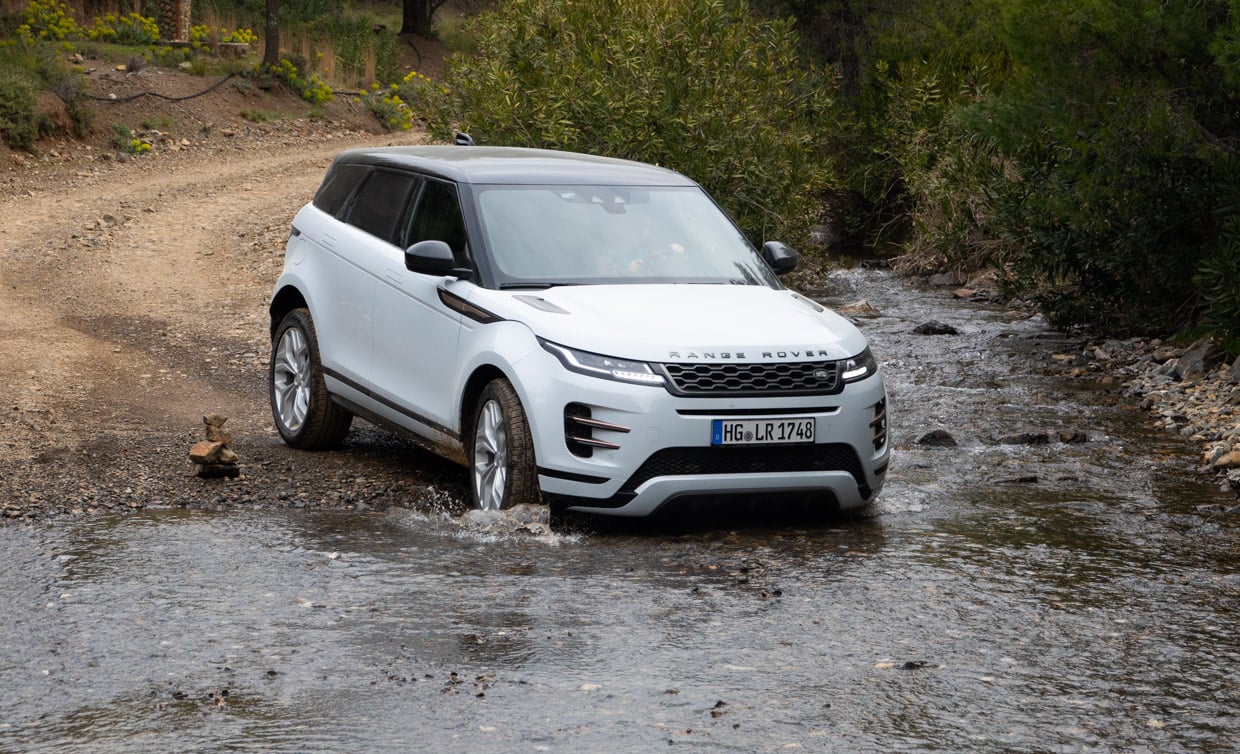 Despite our hopes for a sunny and warm week in Greece, we were greeted by cloudy skies, torrential rains, gusty winds, and fog as thick as pea soup as we ascended towards the top of a deeply rutted mountain path. But the extreme elements just provided us with a better test of the Evoque's capabilities. It did not disappoint.
The interior of the 2020 Evoque is a rolling sanctuary, offering an airy and open cabin, decked out in premium materials like leather, or options like textiles made from sustainable wool or eucalyptus plants. A panoramic glass roof floats overhead, bringing the outdoors in without the chill.
The dual-screen InControl Touchl Duo center stack is a thing of technological beauty, offering a rich, yet intuitive control center for media, navigation, climate, terrain management, and other vehicle settings.
Another bit of wizardry is the ClearSignt Rearview mirror, which combines a roof-mounted HD camera with a high-resolution, super-bright digital screen, offering up a clear and unobstructed view behind the compact SUV at all times.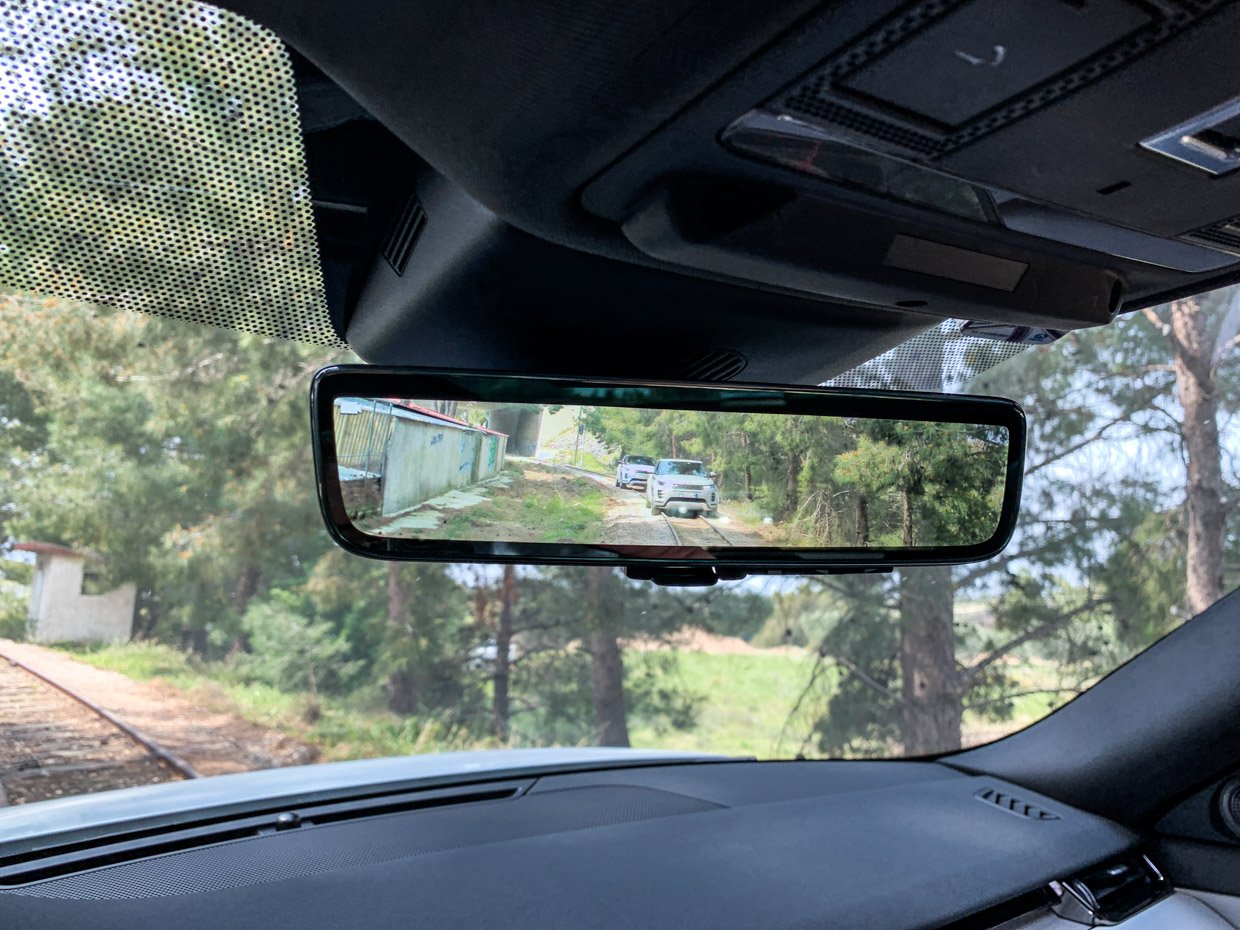 From busy city streets, to the muddiest, most slippery off-road trails, the new Evoque offered up just the right balance between refinement and capability, taking us places we wouldn't dare go explore in a lesser vehicle.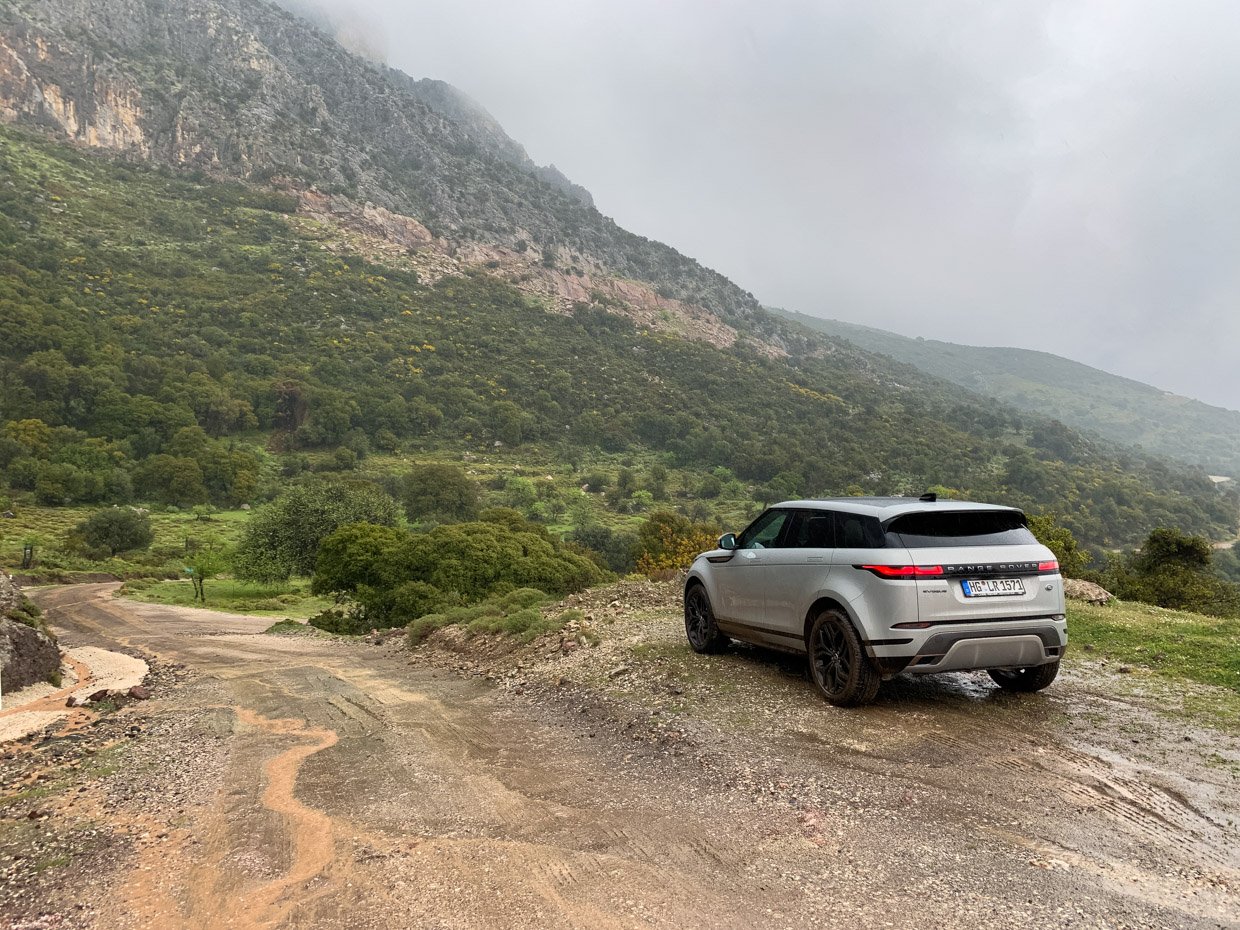 Our sincerest thanks to the folks at Land Rover for covering our travel and expenses in Greece, and for giving us this opportunity to test out the latest Evoque in such an amazing and diverse setting that let us really put their vehicle to the test.
For our full review, pricing, and specs, head over to 95octane.