Driven: 2020 Corvette Stingray
2020 | chevrolet corvette | chevy | corvette | February 24, 2020
Words and Images by Paul Strauss
We spent a couple of days in the Nevada desert testing out the mid-engined 2020 Corvette Stingray, and yes, it lives up to all of the hype. You can read our in-depth review on 95octane, or you could stay here and find out our Top 10 reasons that the C8 is a fantastic sports car.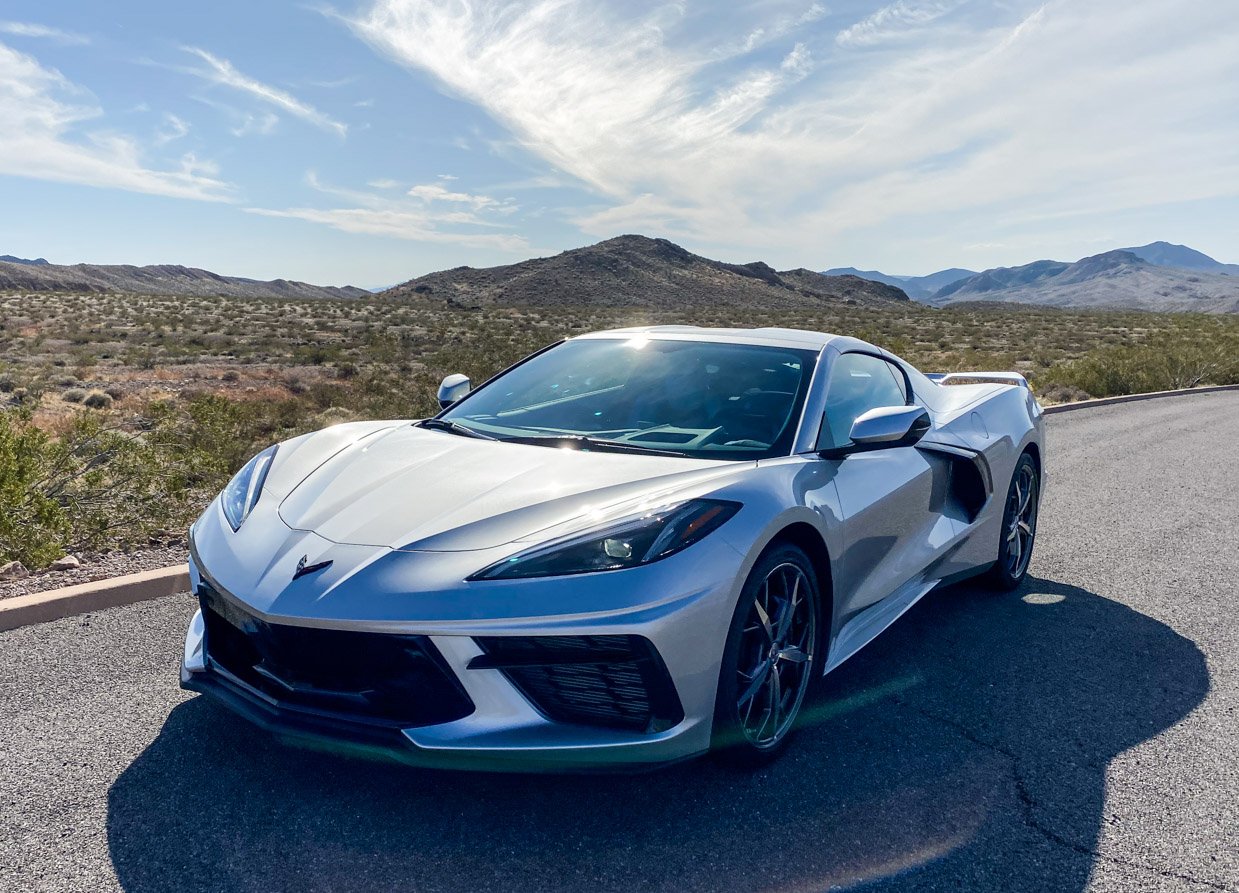 10) The Side Profile: The C8 has bold and imposing looks from every angle, but it's especially awesome when viewed from the side or a 3/4 angle. With its short front overhang, large rear wheel arches, and angular air intakes, this Vette has more in common with European exotics than ever. Everything about its aerodynamic design says this thing is a fast car, and that proves itself out with the Corvette's impressive powertrain.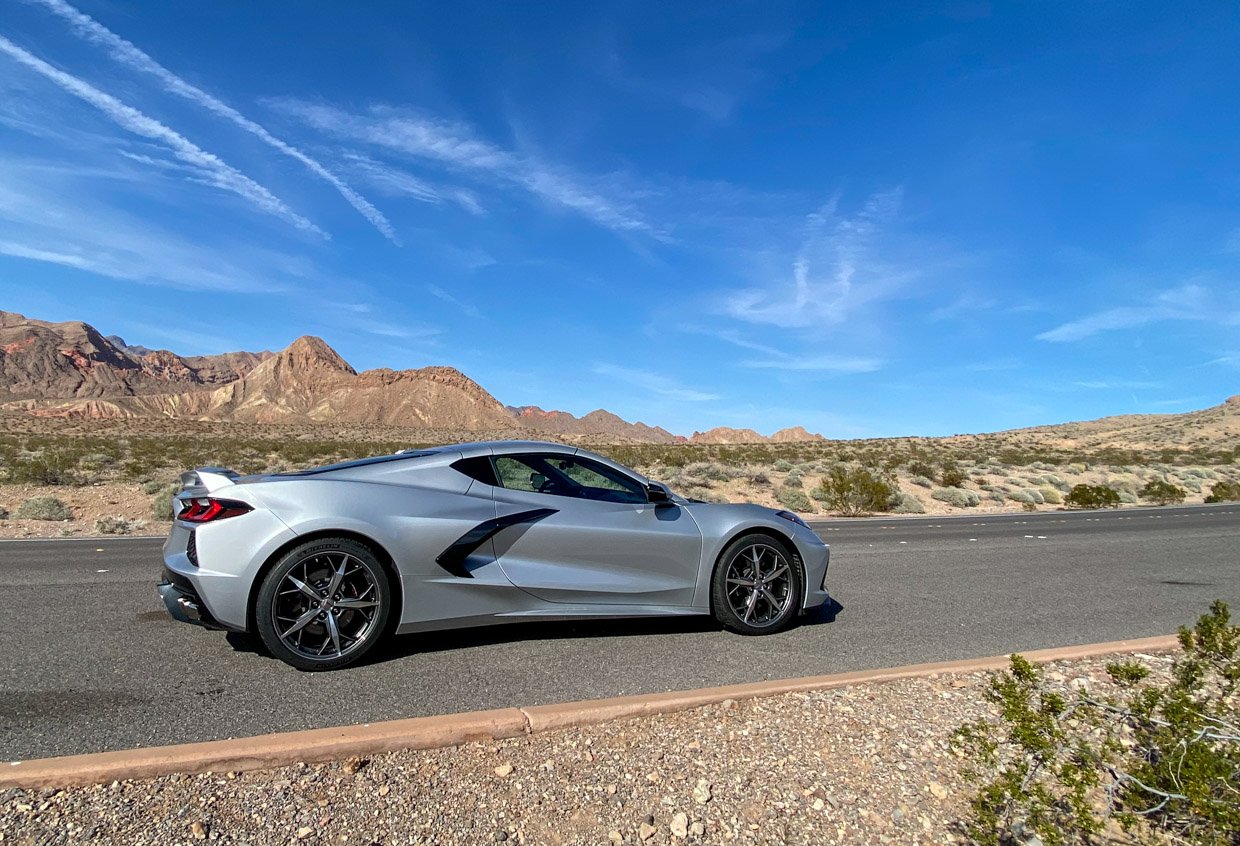 9)Configurability: Not only does the Corvette offer multiple drive modes for touring, sport, track, and bad weather, it lets drivers customize each of its tuning parameters and store them for quick recall. You can tweak the car's throttle mapping, steering, exhaust, and suspension tuning, and it will also remember your settings between restarts. In addition, its 12" digital information display changes dynamically based on the mode you're in, and its elements can be configured as well. Track mode is our favorite, both for its aggressively-tuned steering and suspension, as well as its slick visuals with an emphasis on the tachometer, temperature, and pressure gauges.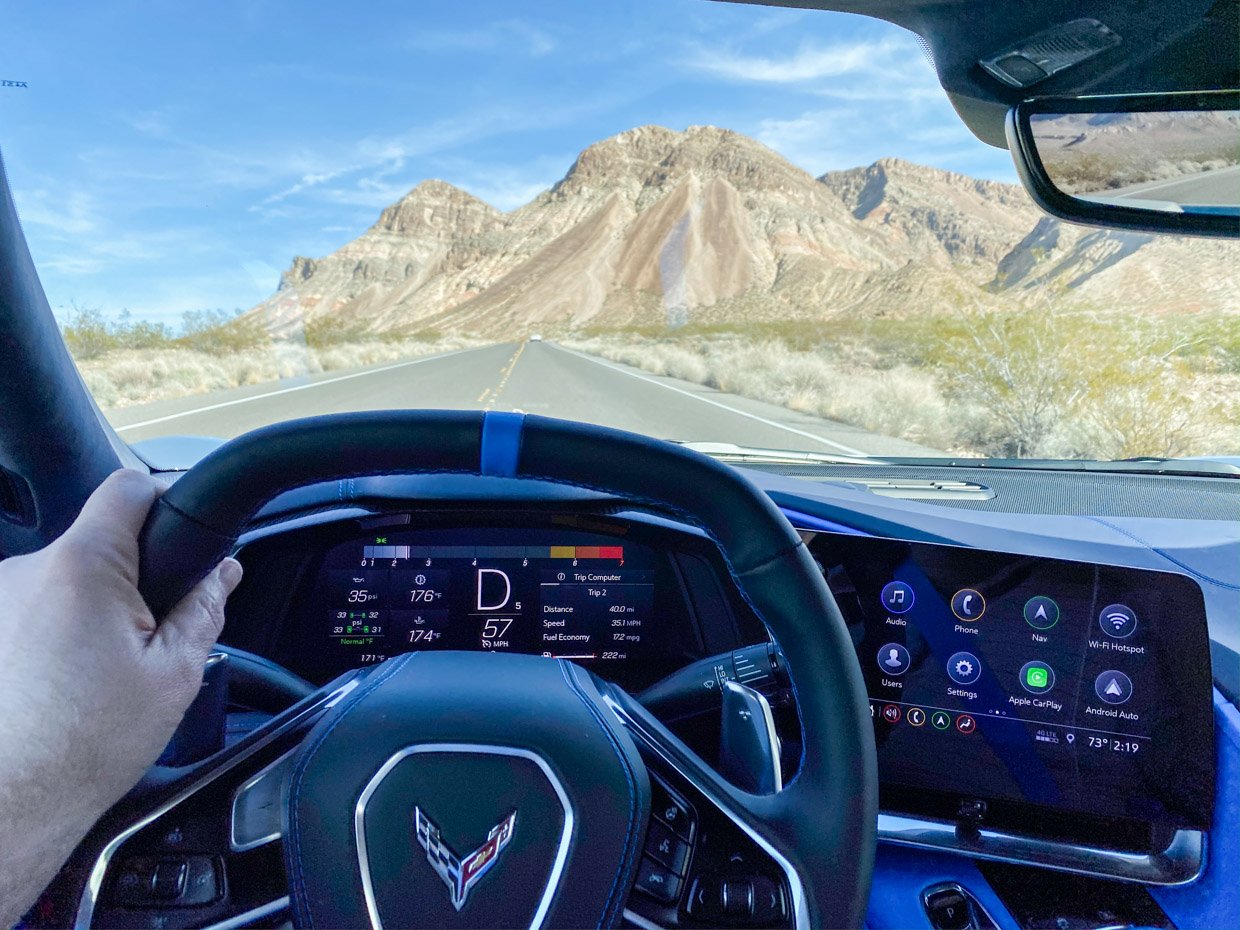 8)Storage Space: When you think of 2-seat sports coupes, the last thing you expect is any meaningful space for luggage or other items. But the designers and engineers at Chevy managed to figure out a way not only to provide space for backpacks, groceries, and other small items where a front engine would normally go, but there's an impressive amount of storage behind the engine. There's enough room to carry the removable roof panel and a couple of small bags, or two full golf bags stacked on top of each other.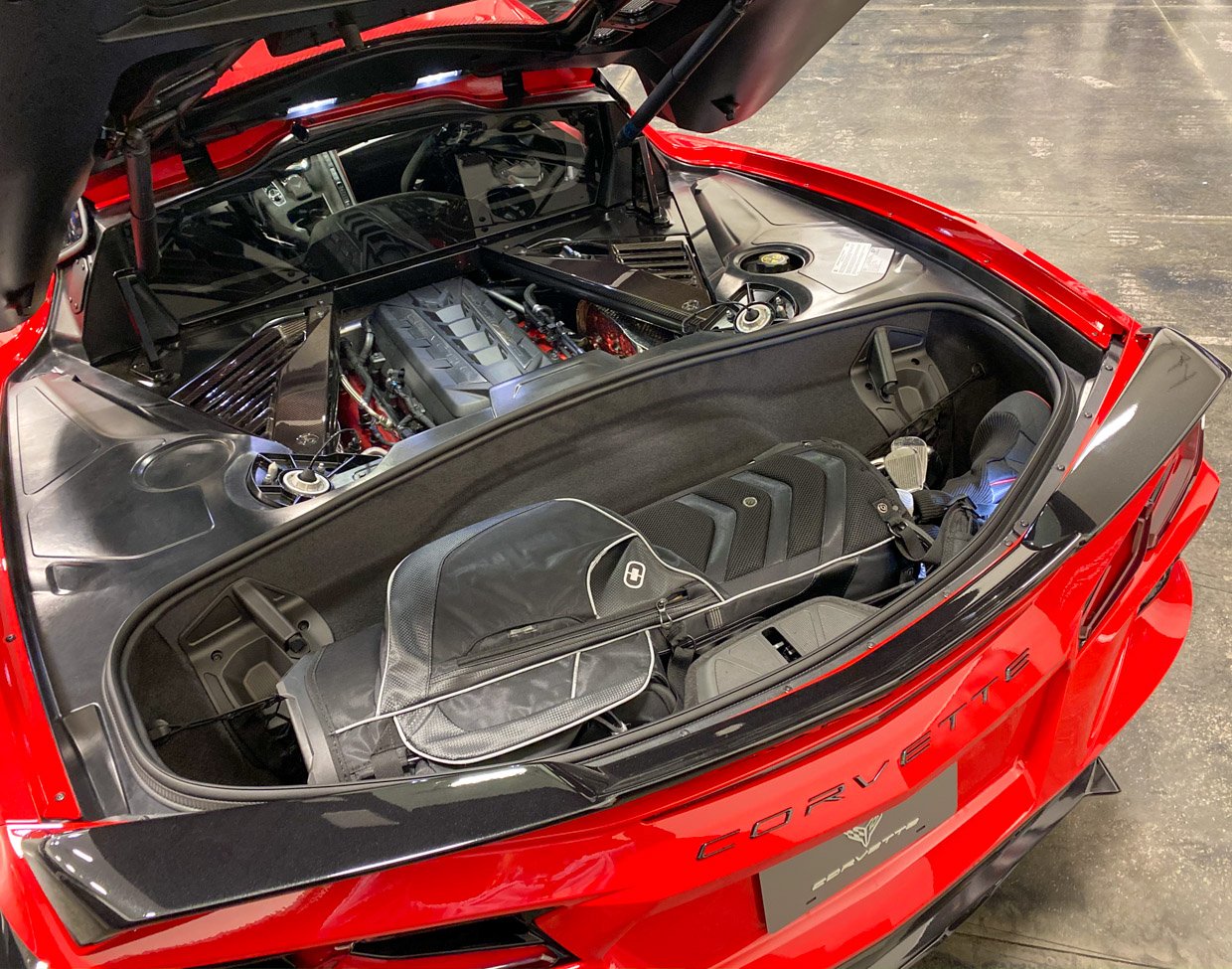 7)The Cockpit: A car this special deserves a dramatic interior, and the Vette achieves that with its sharply-angled contours, and no-holes-barred approach to making the driver feel like the master of his or her domain. Every control and screen is angled towards the pilot. The squared-off steering wheel allows easier entry and exit, and improved sightlines over the dashboard. The agressively-bolstered Competition sport seats keep you firmly in place while hard cornerning. And in the top-of-the-line 3LT trim, you get real aluminum, premium leather and microsuede, and can opt for real carbon fiber trim. The cabin has great legroom for both the driver and passenger, and there's enough headroom to drive comfortably on track with a helmet on.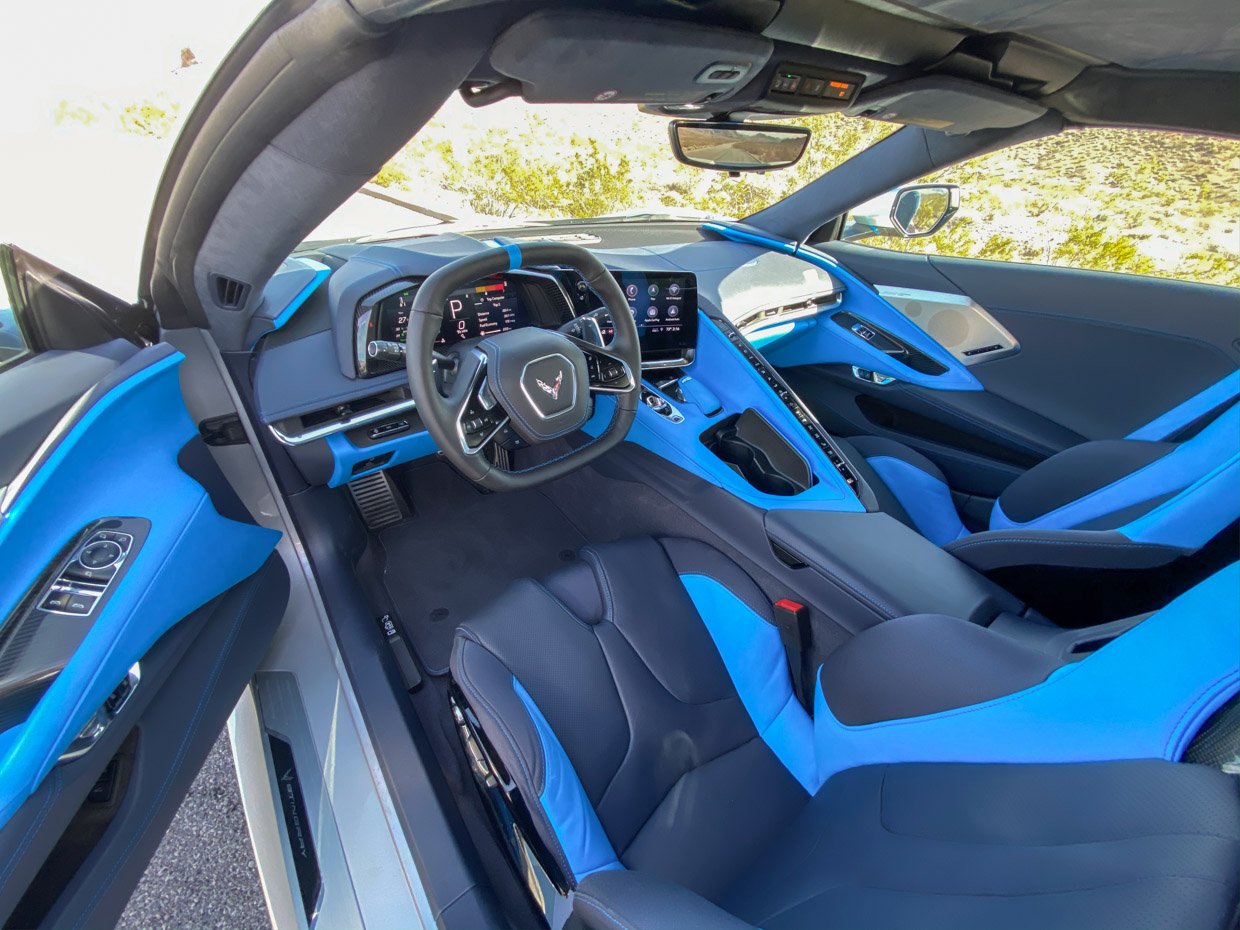 6)It's a Surprise Grand Tourer: With its comfortable cabin and reasonable cargo space, a road trip in the Stingray is only a natural thought. With heated and ventilated seats, dual-zone climate control, and tech like Apple CarPlay and a 14-speaker Bose audio system, it's got the creature comforts down. But what really makes the C8 so good on-road is how composed it is. Not only is the transmission and torque application smooth as butter, but its suspension can soak up bumps pretty well too. Though we highly recommend the Magnetic Ride Control option, which dynamically adapts ride firmness based on speed, driving surface, drive mode, and more. Also, the Stingray manages an impressive 27 mpg on the highway, thanks in part to cylinder deactivation tech.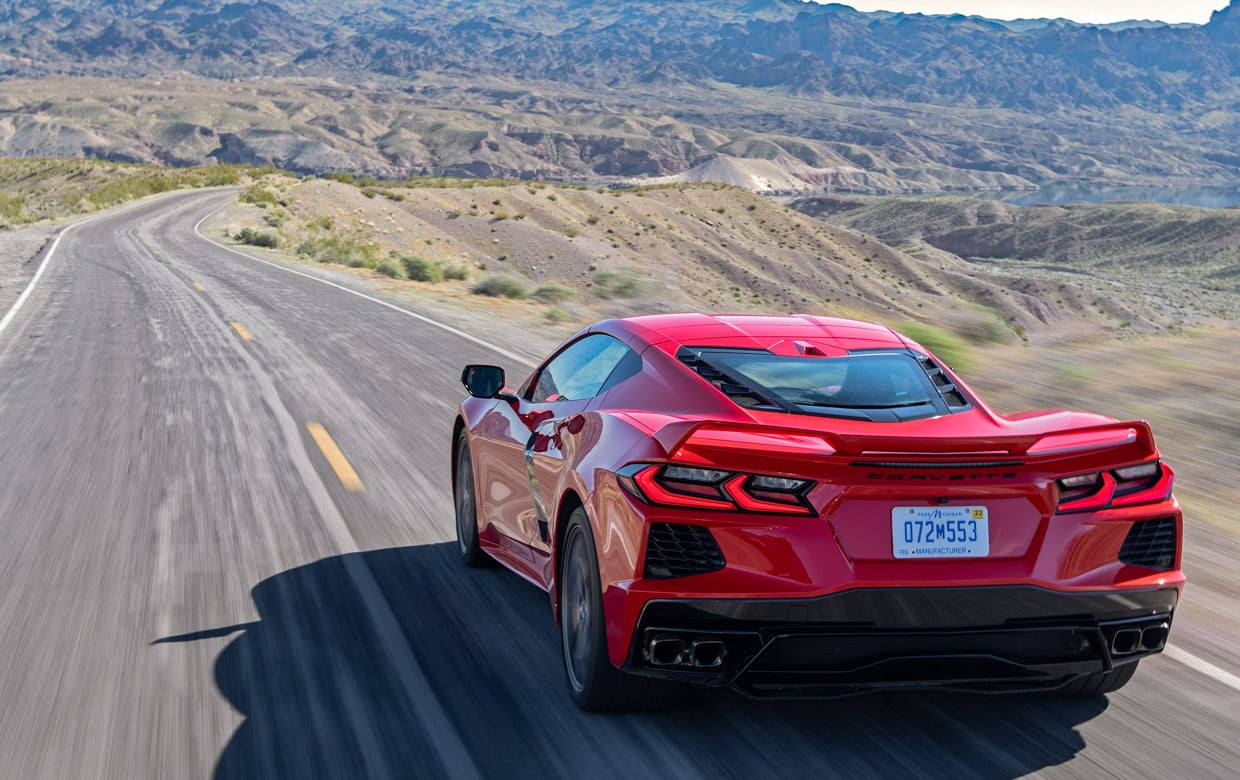 5)Its Origin Story: Over the years, there have been numerous rumors that Chevy was working on a mid-engined Corvette, but it wasn't until 2014 that they built out a working proof of concept. This awesomely weird looking test prototype, dubbed "BlackJack" was used to ring out some of the early kinks of the engine layout, hiding a highly modified C7 cabin inside a custom-machined body built from billet aluminum, and a small block V8 behind its passenger compartment. It was made to look like an Australian Holden Ute, and even had a non-functional front radiator to help convince onlookers it was a front-engine car should they stumble across it during development.
4)The Chassis: Built primarily from cast aluminum, with strategically-placed bits of magnesium, carbon fiber, and fiberglass, the structure of the C8 is incredibly stiff, even with the roof removed. These materials help keep weight down as well, and combined with the rearward weight distribution, this is the sharpest and most precise-handling Corvette we've ever driven.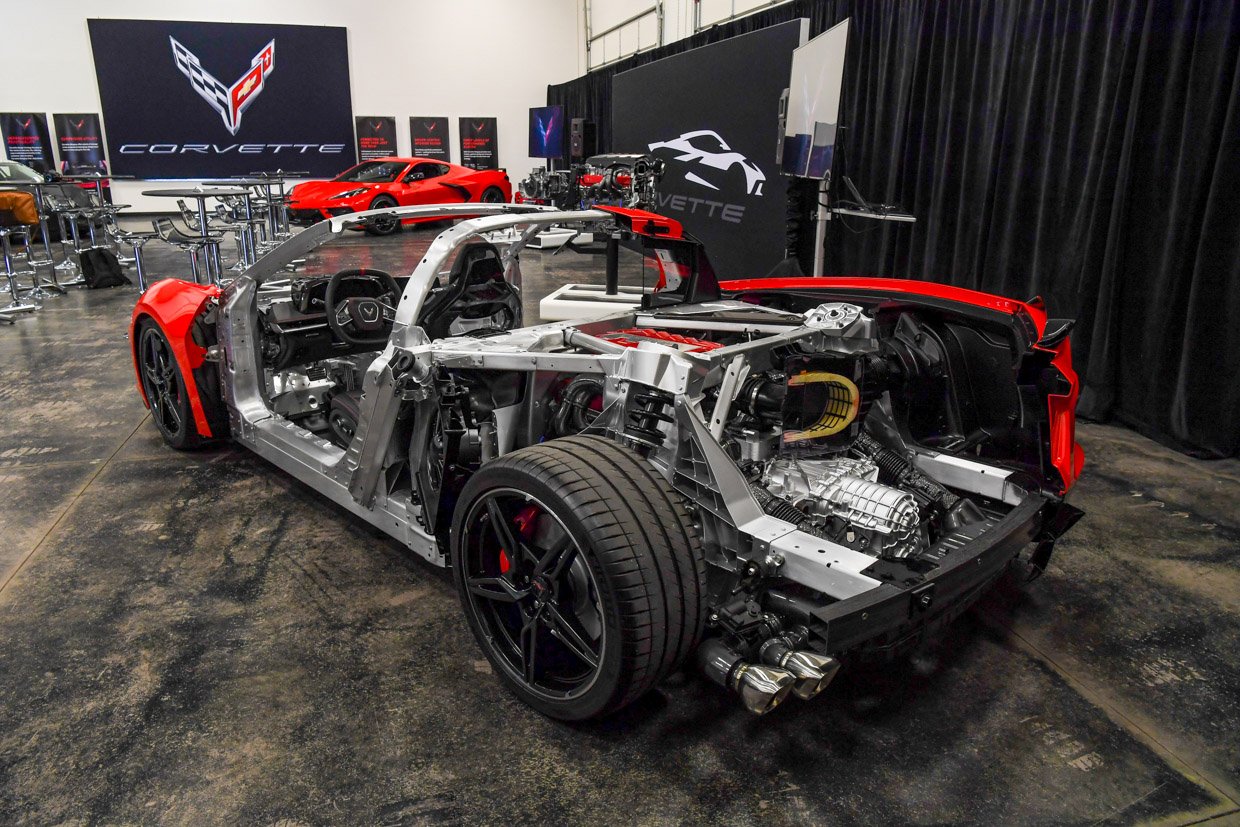 3)It's a Track Beast: Launching out of pit lane from a dead standstill to 60 mph in 2.9 seconds is an acheivement that few production vehicles can muster, never mind ones that start around $60,000. With a whip-smart 8-speed dual-clutch transmission, there's no loss in torque as it bangs through the gears. In the corners, it's impressively balanced, and won't easily oversteer or dive forward like a typical front-engine, rear-wheel drive car. It's flat as a pancake as it corners, and lets you get on the power early thanks to its stability and predictability. Plus, the shorter hood and skinny "A" pillars means excellent visibility down the track.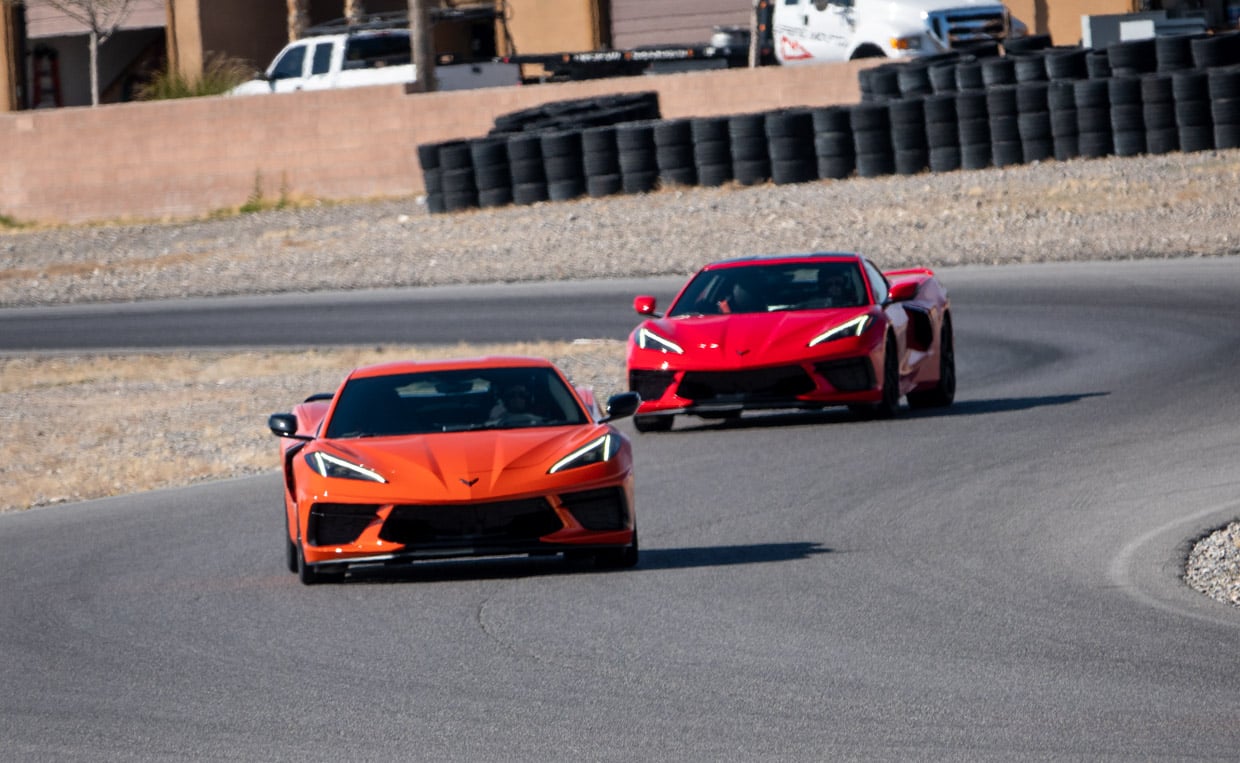 2)It's an Autocross Beast: Well that's something we never thought we'd say about a Corvette, but the mid-engine car's 40% front / 60% rear weight balance means that the C8 pivots around the driver. So basically, it's like driving an oversized go kart around an autocross. With little practice, we were pulling off crazy fast laps through a narrow pathway of cones, cornering with an absolute minimum of braking, and never overshooting or undershooting our marks. We recommend going with some nice grippy summer tires for such an exercise, and the Michelin PS4S rubber that comes with the Z51 package is definitely up to the challenge.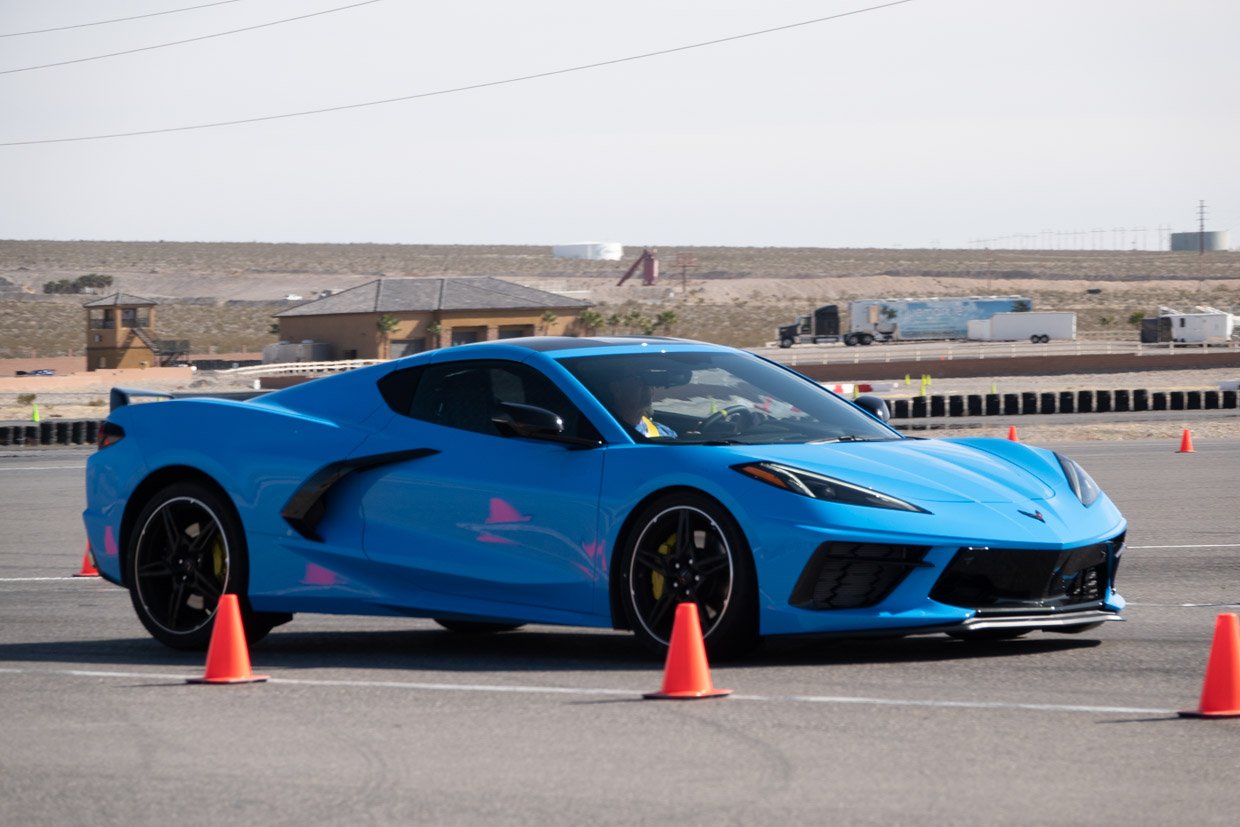 1) The Price: At the end of the day, what makes the 2020 Corvette Stingray a true wonder is its value. Even in the $59,995 base model, you get the vast majority of the car's capabilities, and a very well-equipped model, loaded with the finest materials, the Z51 performance package, Magnetic Ride Control, and competition seats can be had for just a bit over $80,000. This represents an extraordinary deal for a car that by all definitions is a SUPERCAR, and is every bit as well designed, engineered, and equipped as cars costing 2 to 3 times as much money. Kudos to Chevrolet for creating an aspirational sports car that real humans might actually be able to afford at some point in their lifetime.