2018 Polaris Slingshot
polaris | September 5, 2017
We spent the day on the winding canyon roads above the Malibu coast driving the 2018 Polaris Slingshot – the latest generation of this slick 3-wheeled sports car – to see if this power toy is as much fun as it looks.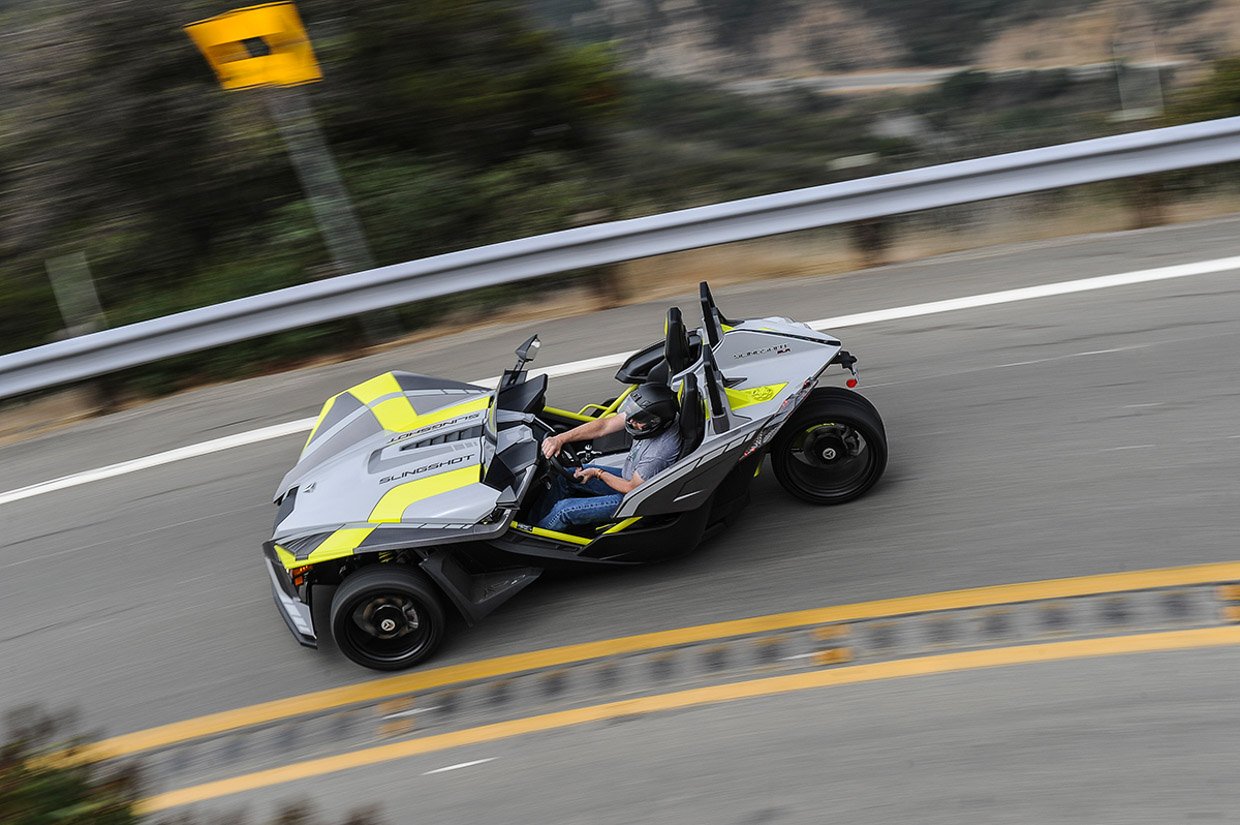 For 2018, the Polaris Slingshot comes in four flavors, S, SL, SLR, and SLR LE, with special equipment, colors and trim levels for each. All feature a 173 hp, 2.4 L engine, 5-speed manual transmission, traction control, and anti-lock brakes.
Looking like it should be Darth Vader's speedster, the Slingshot S is available only in black. The short-throw 5-speed, shifts with a satisfying snick, and the GM-made Ecotec 4-cylinder engine powers the Slingshot from 0-60 in just a tick over 5 seconds.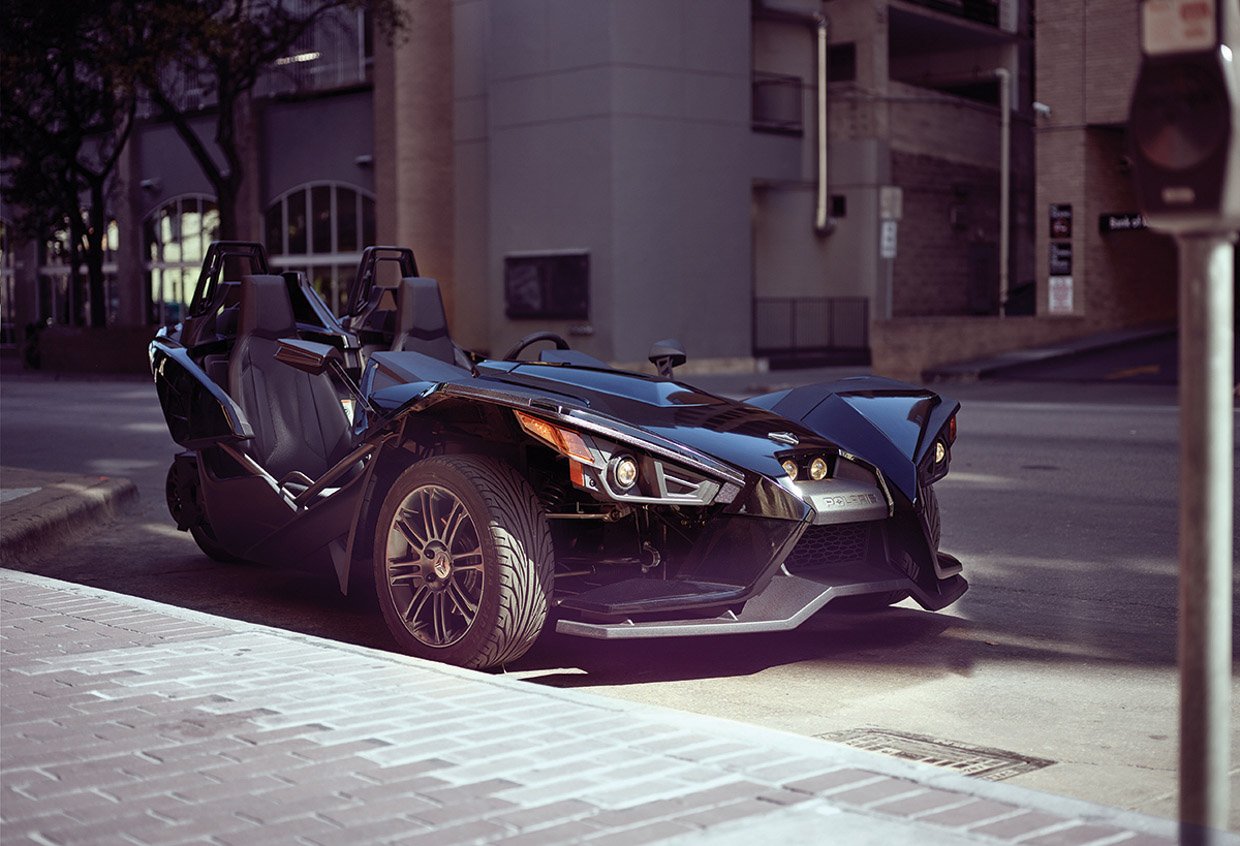 The SL model adds color (Sunset Red and Navy Blue), a windscreen, and 7-inch Ride Command touchscreen. Like all models, there's locking storage behind the seats that's big enough for a helmet or a small overnight bag.
Step up to the SLR and you get extra supportive sport bucket seats, a Sparco steering wheel, shift knob, and pedal covers, turn-by-turn navigation, and a 200 Watt Rockford Fosgate audio system so you can rock out well above the engine's roar. Larger wheels and tires add grip and enhance handling.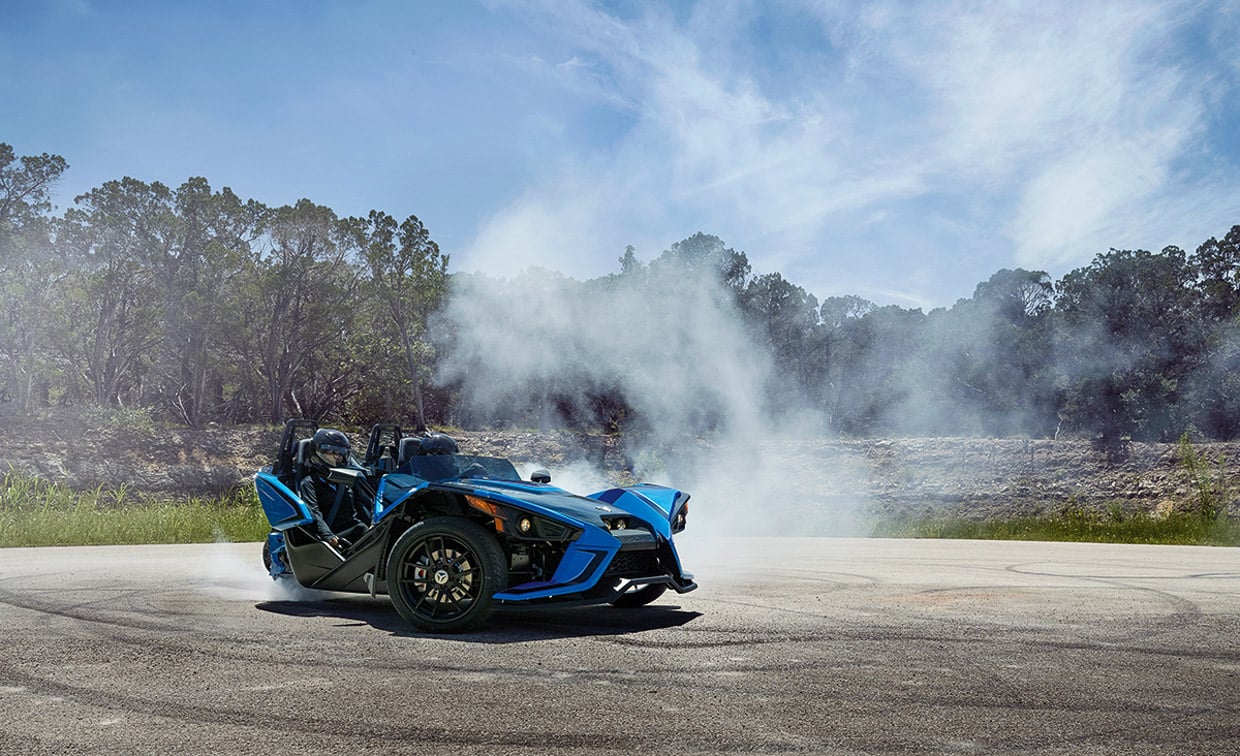 We spent most of the day in the SLR LE. The big news here is the Bilstein 10-way adjustable suspension that really improves handling. This is a serious canyon carver and very easy to drive fast (as long as you can drive a stick!)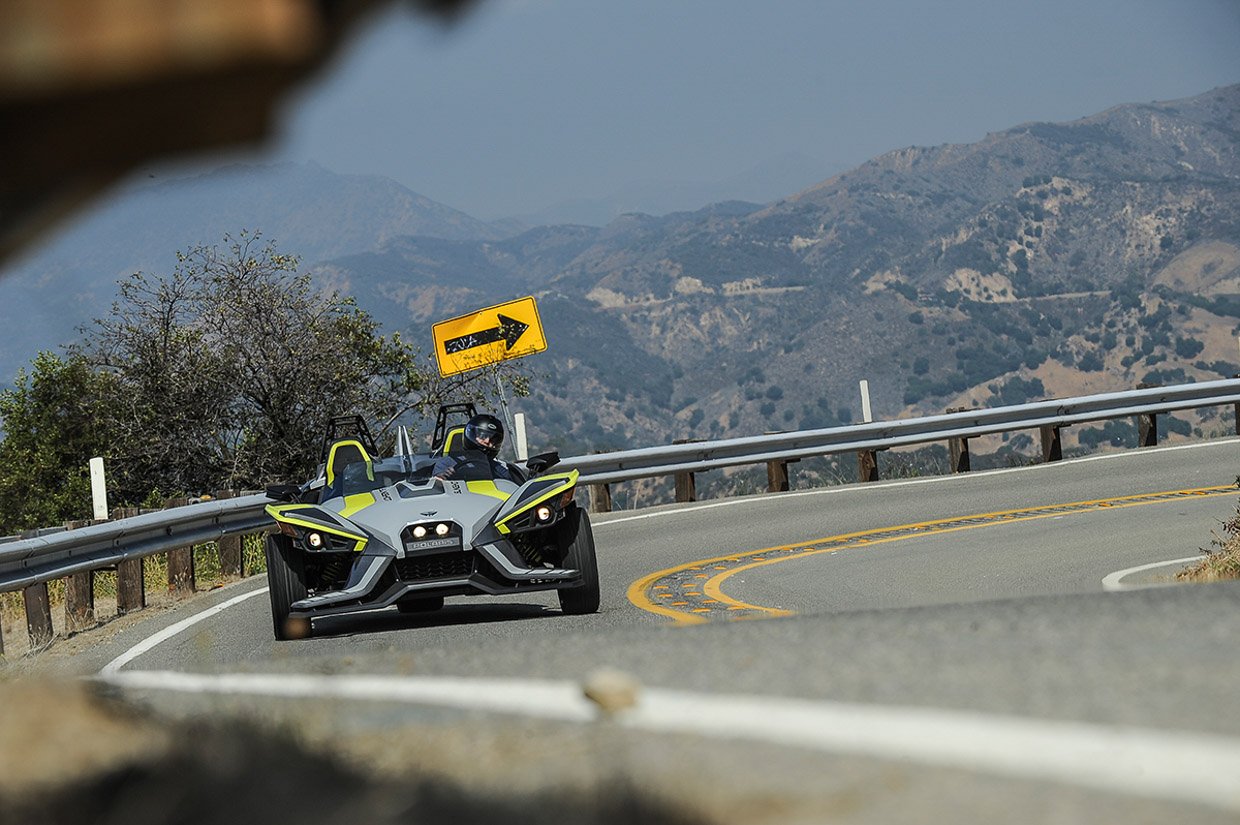 With a power-to-weight ratio of 10.1 lbs. per horsepower, the Slingshot is a drift machine! Turn the traction control off and slides are easy and predictable. Just make sure you put money for some extra rear tires in your budget!
In California, you're required to wear a helmet in a Slingshot, but not all states do. Check your states rules to see if you can go helmetless, which would make the experience even more awesome.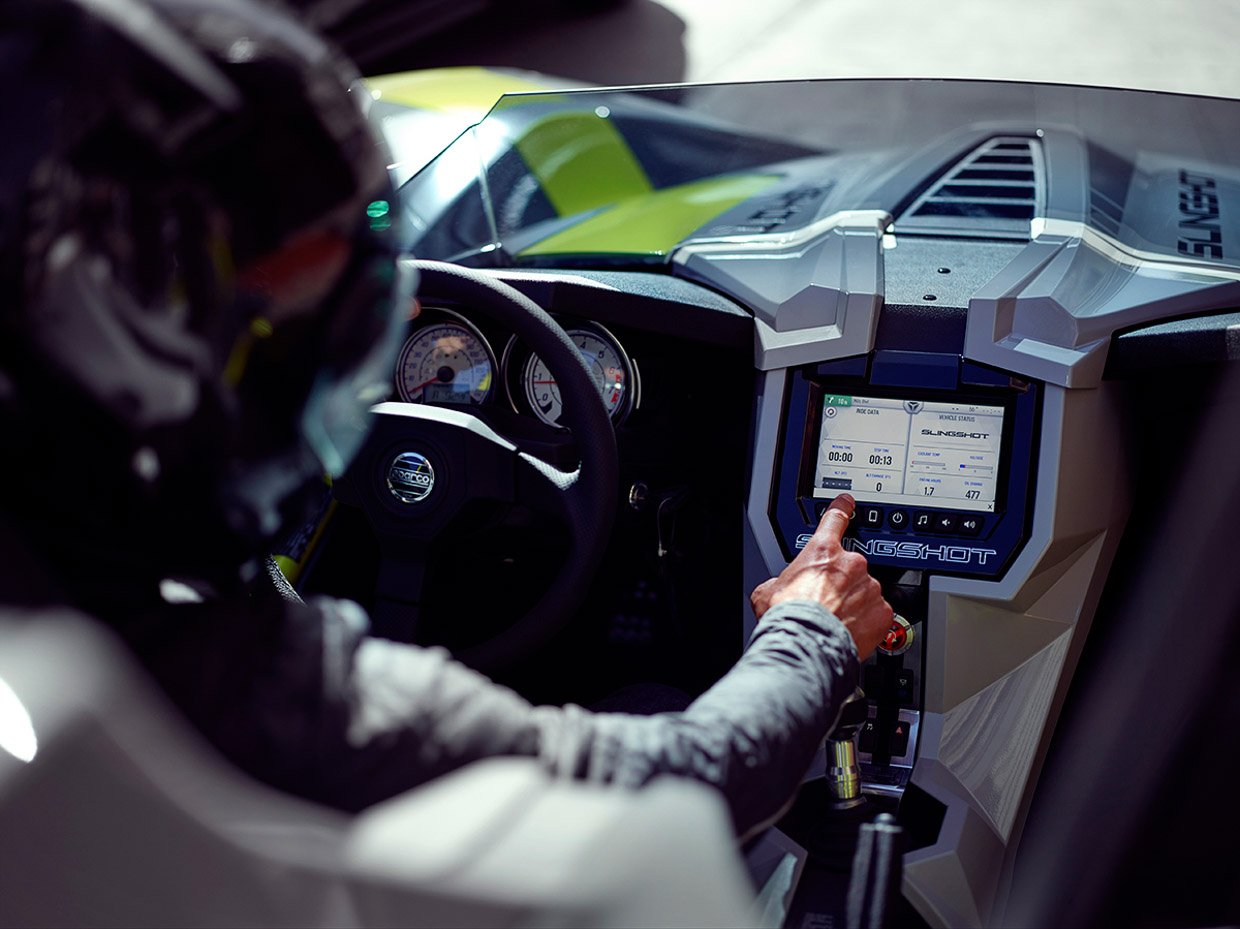 There are lots of accessories available including touring luggage, premium seats, a rear fender, and new for 2018 this cool Slingshade that gives this Sunset Red Slingshot SL a dune buggy look.