2018 Indian Scout Bobber
motorcycles | October 24, 2017
Indian Motorcycles released its first variation on the Scout this fall. It looks and rides fantastic. Shortened fenders, blacked out trim, and a low seat make it stand out in a crowd. With this bike, Indian is giving a whole new set of riders a reason to come into their showrooms.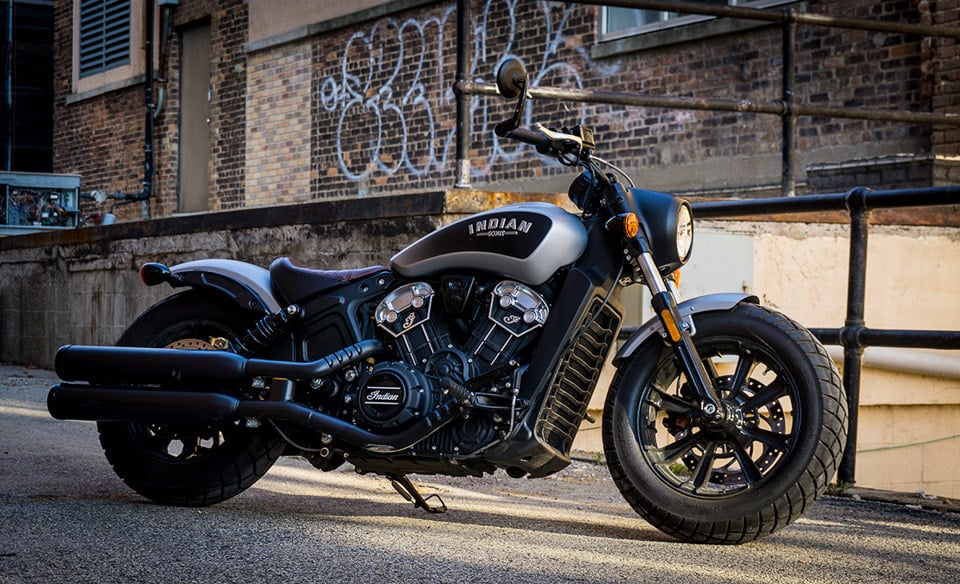 Aggressive and minimalist, the Indian Scout Bobber is a great street fighter. It's a good thing the foot pegs have metal guards. You'll be scraping them a lot.
Indian's 69 cubic inch V-twin makes 100 horsepower and 73 lb-ft. of torque making this Indian quicker than most supercars. Hang on tight when you crank the throttle!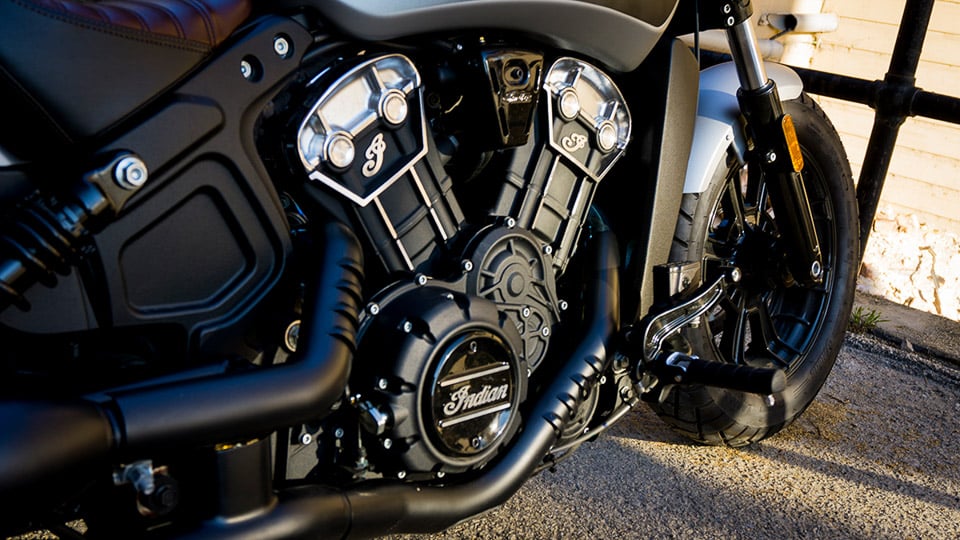 While it only has single discs front and rear, the two-piston caliper up front provides plenty of stopping power for the 554 lb. Scout Bobber.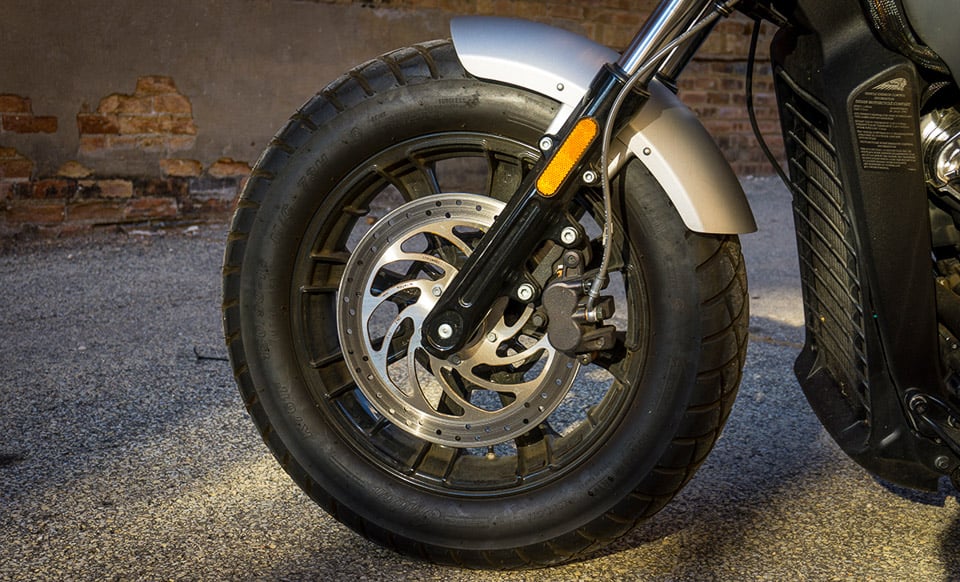 The stock exhaust looks great with its matte black finish, but they work too well. A bike that looks this aggressive should sound the part. Get some aftermarket pipes and let this baby roar.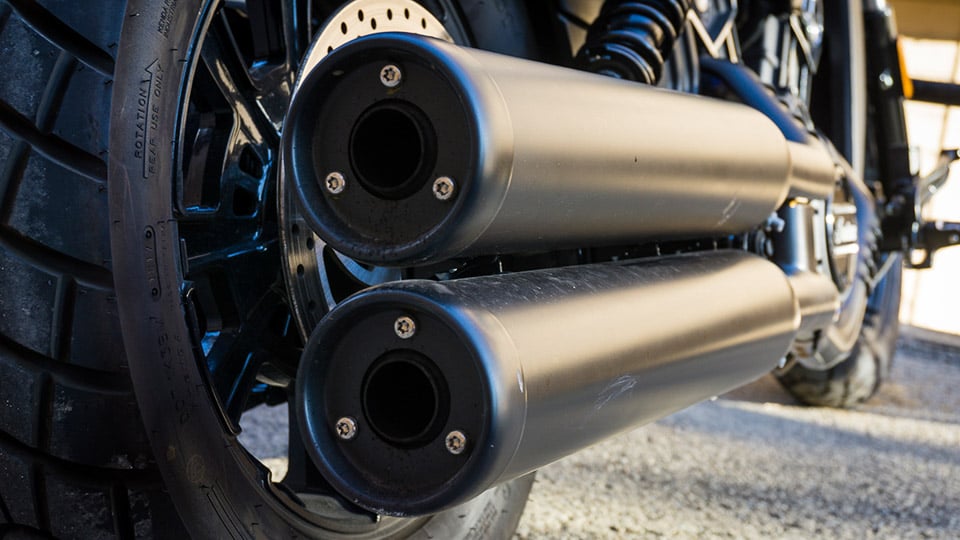 Even though the rear suspension on the Bobber has just two inches of travel – one less than the standard Scout – the ride is supple and comfortable, but we'd suggest you still avoid potholes!
The hand-stitched leather saddle is just 25.6 inches off the ground. Shorter riders will love being able to plant their feet on the ground. If you're over six feet, you might need to make some adjustments.
The minimalist theme extends to the instruments. There's just a single speedometer at the center of the handlebars with a LED screen that displays RPM, odometer, trip odometer, engine temp, and gear selection.
A pillion passenger seat and leather saddle bag are available for the Scout Bobber, but really, why would you ruin these gorgeous lines with any accessories?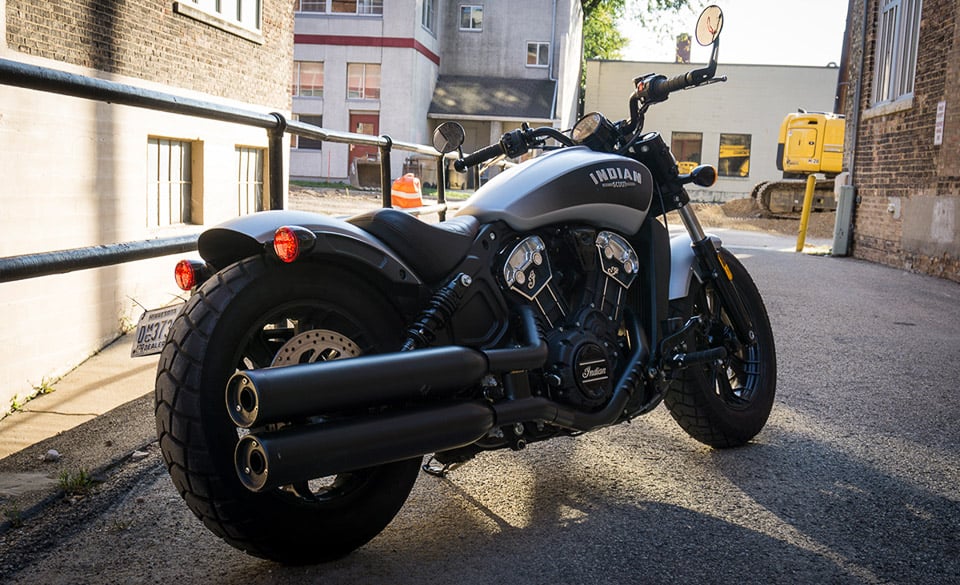 The Indian Scout Bobber is long, low, and sexy. It's easy to ride slow, and exciting to ride fast. It's quick in a straight line, corners like a champ, and comfortable on day trips. This is one bike that's definitely worth making space in your garage for.