Driven: 2017 Land Rover Discovery
land rover | February 23, 2017
We took the latest Discovery for a road trip across Utah and Arizona, and this versatile 7-seater proved it has the chops to live up to the Land Rover name, taking on sand, mud, snow, dirt, rocks, rain, and even towing a distressed semi along the way. Full review on 95octane.
Making quick work of an unexpected snowfall in the mountains of Utah.
Bye, bye boxy. The new Discovery looks great from every angle.
The Silicon Silver paint looks great against the red clay surroundings of the desert Southwest.
Performing a perfect 3-point landing as we crawl up some especially slippery rocks.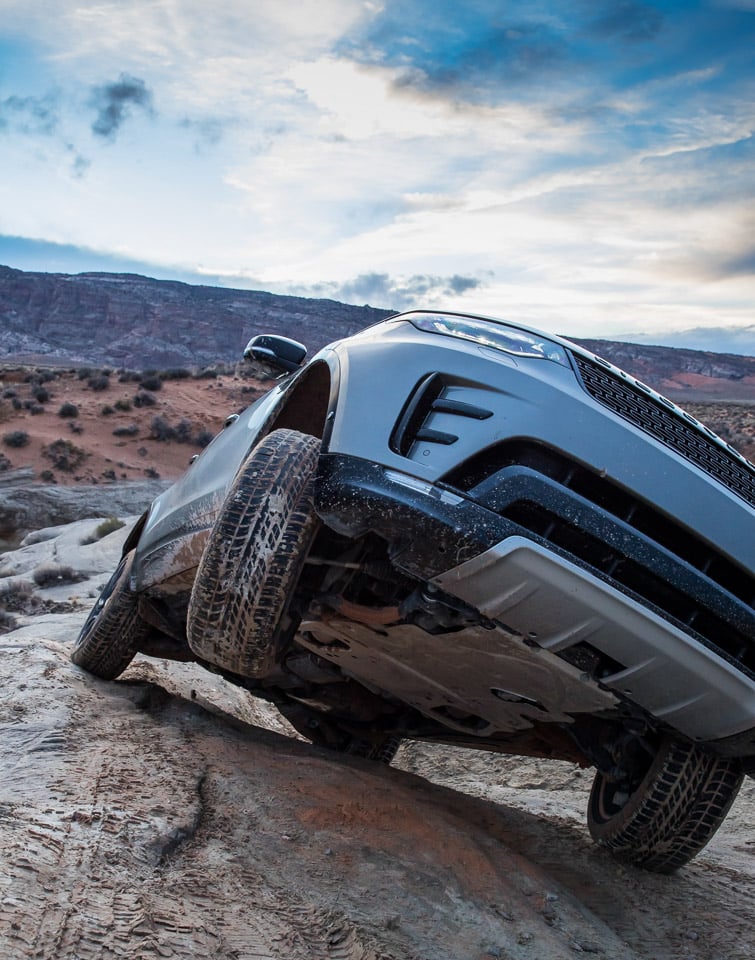 The view from inside our balancing act. Check out the cool surround display!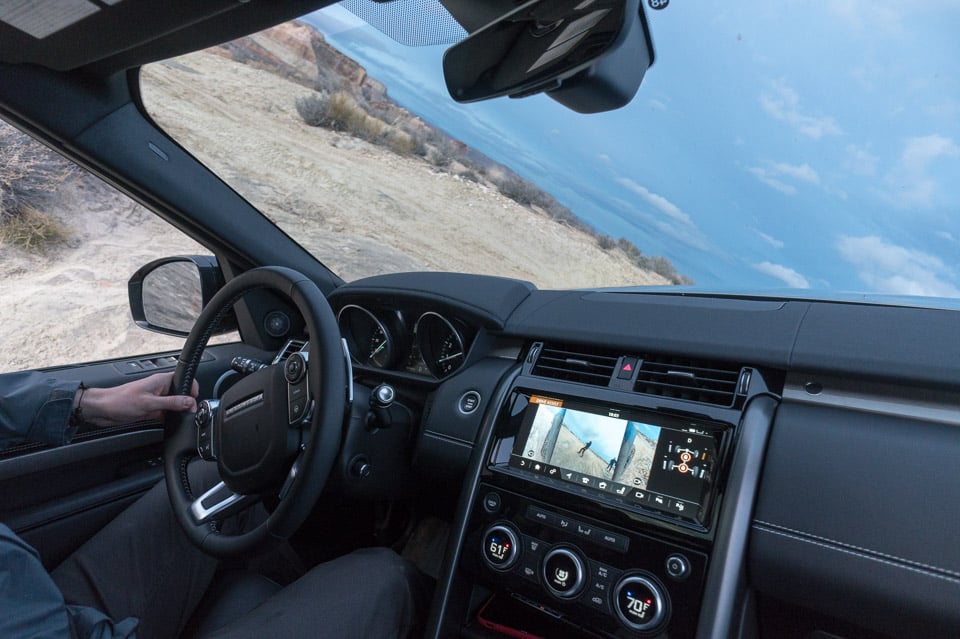 Yeah, some vehicles just look better between car washes.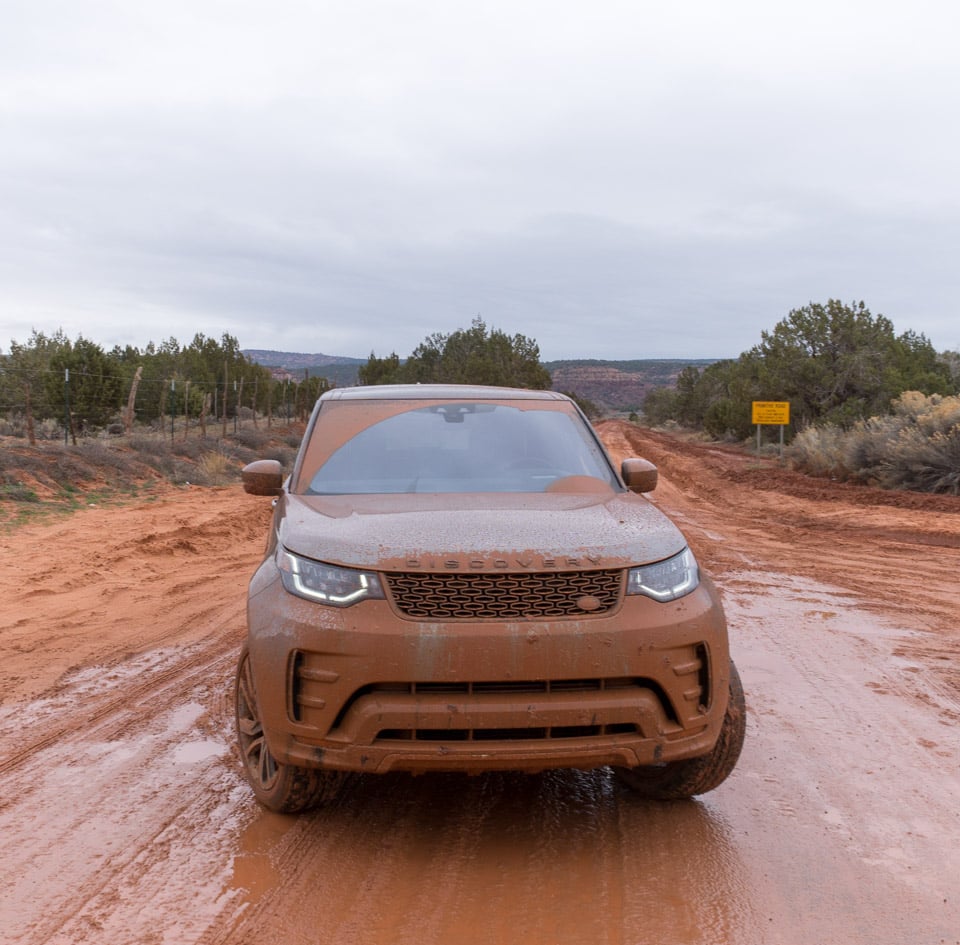 Amazing that we went all the places we did on stock Goodyear all-season tires.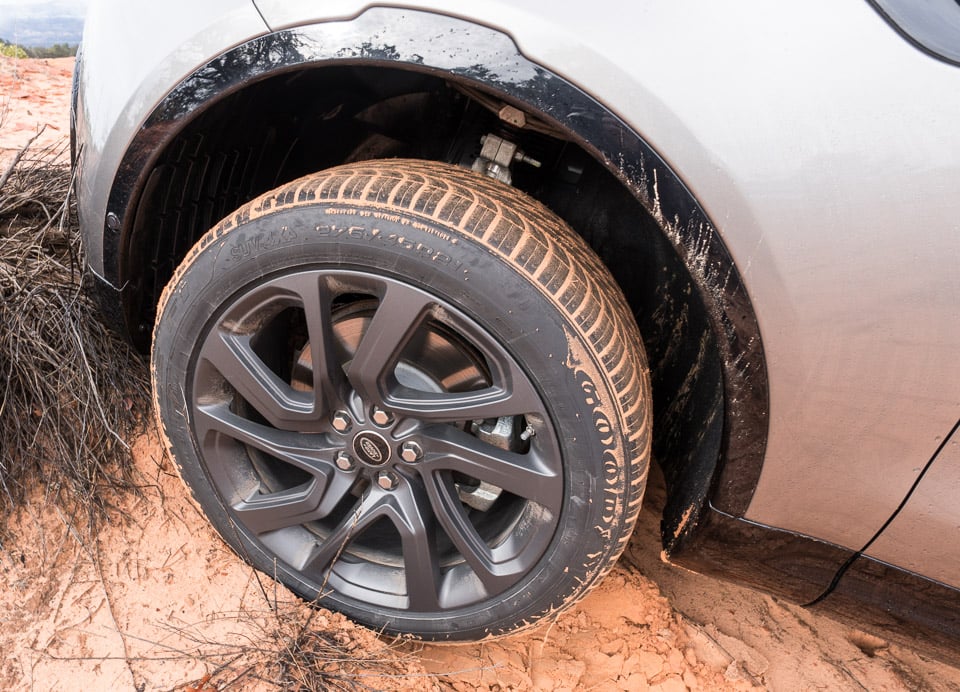 Color coordinating Utah's Coral Pink Sand Dunes with the Discovery's Namib Orange paint.
We kept expecting Wile E. Coyote and Road Runner to make an appearance here.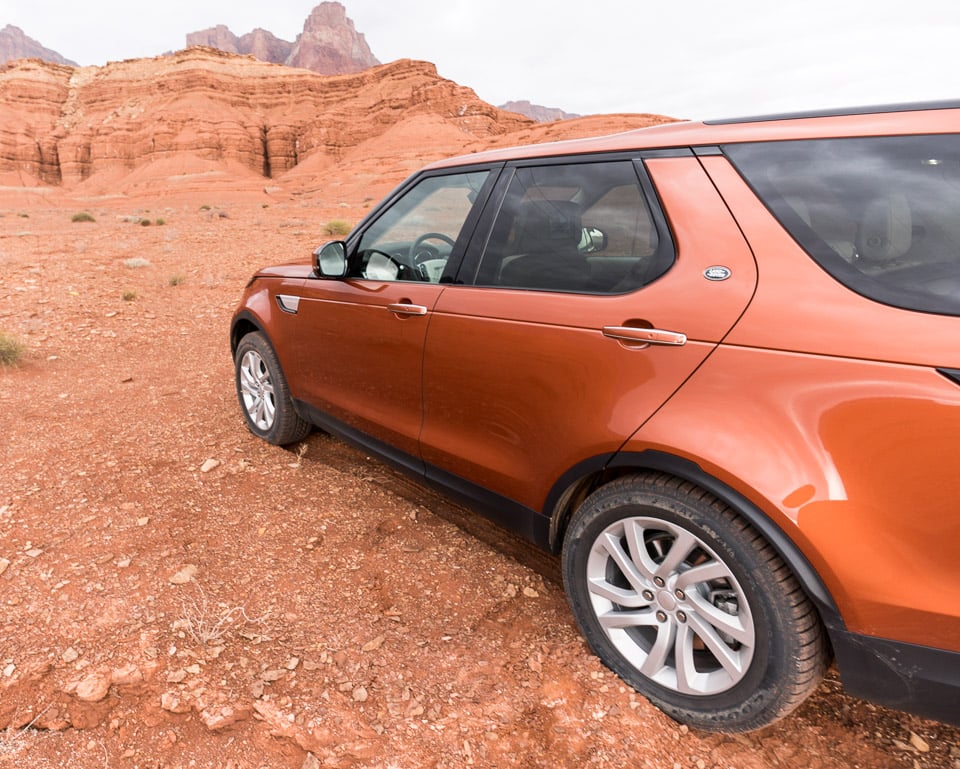 It's so nice inside the Discovery, we didn't want to leave.
And there's room for seven actual adult humans!
Fold down the seats for incredible cargo space. We're pretty sure you could fit our living room in there. Maybe a couple of bean bag chairs, a big screen TV and a PS4?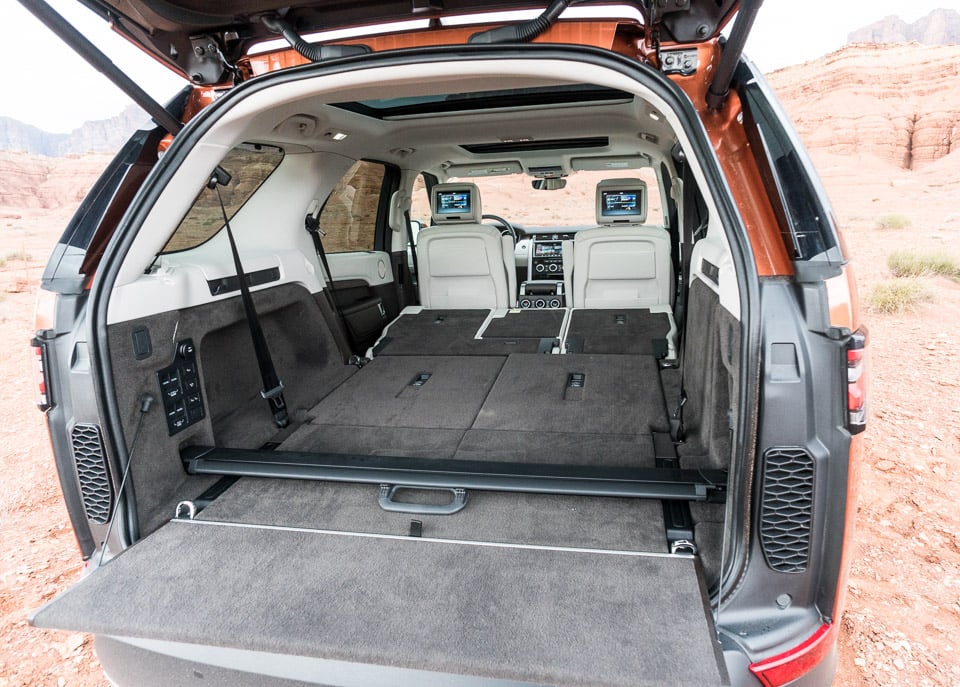 Yes, the license plate is off-center. It's a design nod to previous Discoveries.
The New Discovery joins its rightful place among its forefathers.