The Awesomer is reader-supported. When you buy through links on our site, we may earn an affiliate commission. Learn more.
2016 someecards Desk Calendar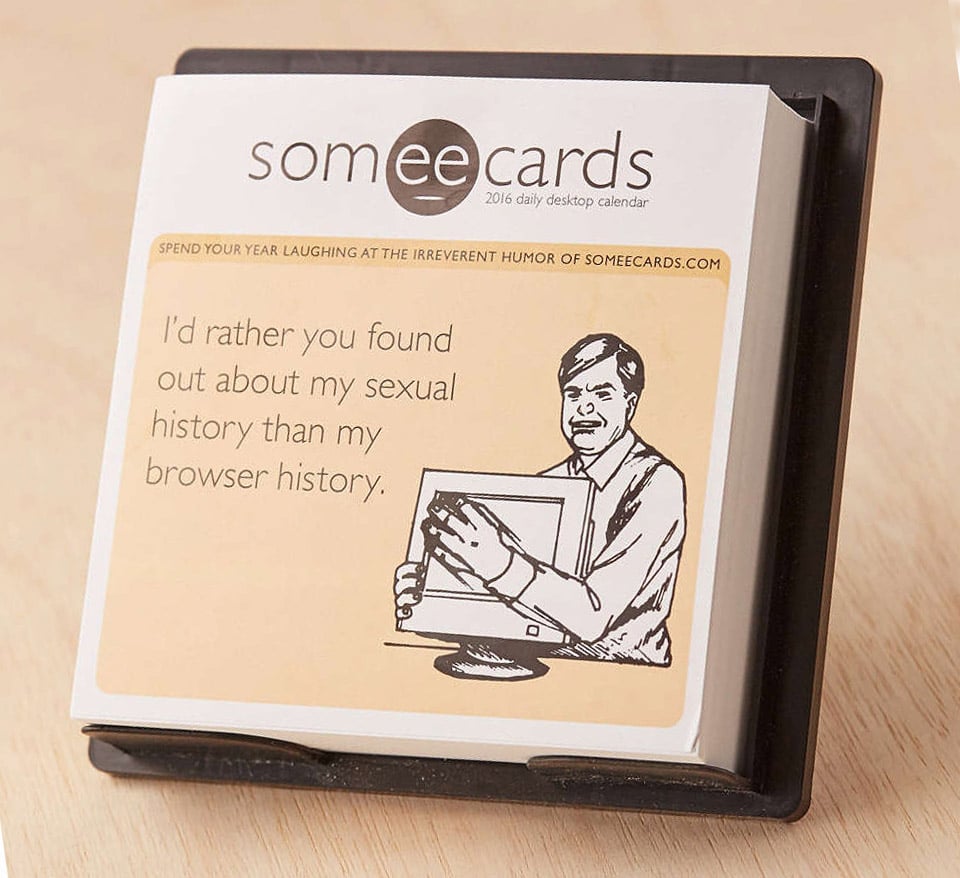 It is always nice to look forward to something fun in the office, and coming in every day to find a new snarky joke from our friends at someecards could be the jewel in the crown (of your desk). Plus you'll be more popular if you smile more, has anyone ever told you that?