13″ MacBook Pro w/Retina Display
The 2012 13-inch MacBook Pro gets a 2560×1600 display, weighs just 3.5 pounds, and is just .75″ thick. Powered by dual-core i5 or i7 "Ivy Bridge" CPU, dual Thunderbolts, 802.11n, and 8GB RAM.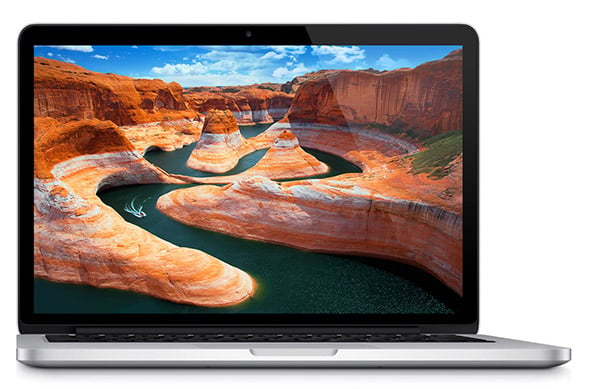 When you buy through links on our site, we may earn an affiliate commission. As an Amazon Associate I earn from qualifying purchases.