100 Trillion Dollar Bill
Apparently it takes less than $2 US dollars to be a trillionaire. A Zimbabwean trillionaire, that is. This uncirculated bill was printed by the Reserve Bank of Zimbabwe and is perhaps the only funny consequence of hyperinflation.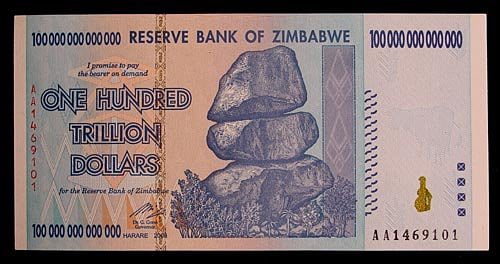 The Awesomer is reader-supported. When you buy through links on our site, we may earn an affiliate commission. As an Amazon Associate I earn from qualifying purchases. Learn more.