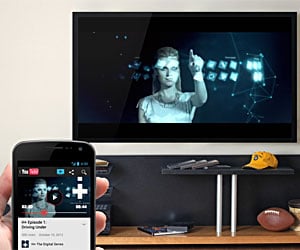 Done with This One? Click Here for the Next Awesome Post!
YouTube App: Send to TV
---
The latest version of YouTube's mobile app adds a "send to TV" feature which allows you to wirelessly beam and control videos from your iOS or Android devices. You can also pair with an XBox or PS3.