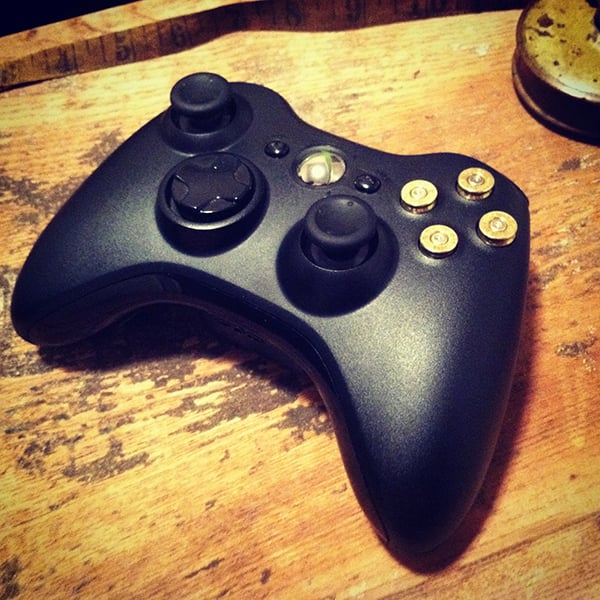 Done with This One? Click Here for the Next Awesome Post!
Xbox 360 Controller x Bullets
---
Diesel Lace Design sells Xbox 360 controllers with the default ABXY buttons replaced with spent 9mm casings. You can also send in your own controller to be modded, or order just the buttons.