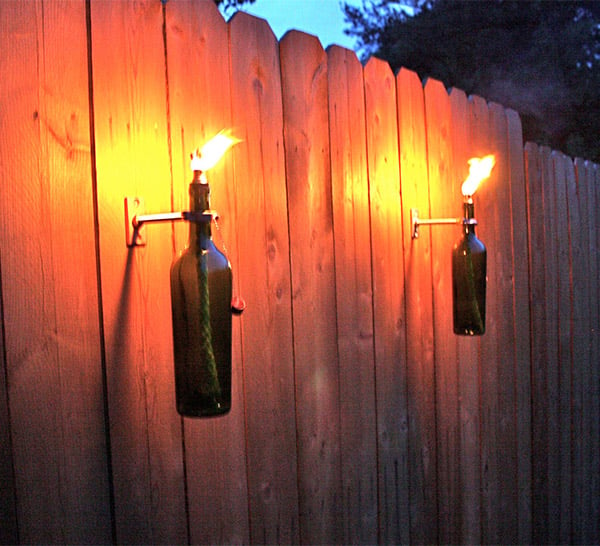 Done with This One? Click Here for the Next Awesome Post!
Wine Bottle Tiki Torches
---
A striking way to dress up the outdoors, these tiki torches start out as wine bottles, set into a metal bracket ideal for fence or tree mounting. Fill 'em with citronella oil to keep bugs away.