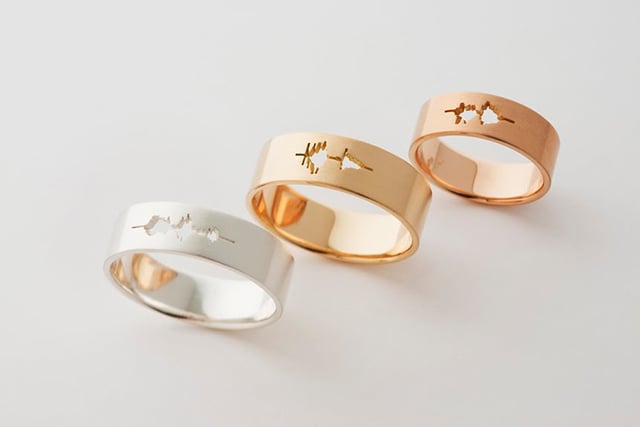 Done with This One? Click Here for the Next Awesome Post!
Waveform Wedding Ring
---
Sakurako Shimizu has turned her concept into a real product. The rings are made from silver, gold or platinum. Send a sound file of your choice and she'll convert it into a waveform for the ring.