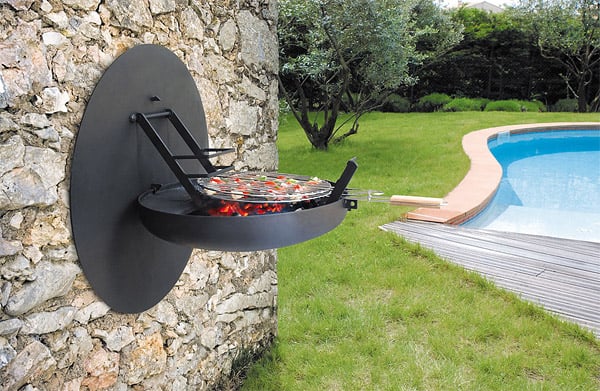 Done with This One? Click Here for the Next Awesome Post!
Wall Mount BBQ Grill
---
This space-saving wall mount barbecue from Focus has a folding steel firebowl, offers a range of cooking heights, is easy to mount and can be used several times without having to empty out the ash.