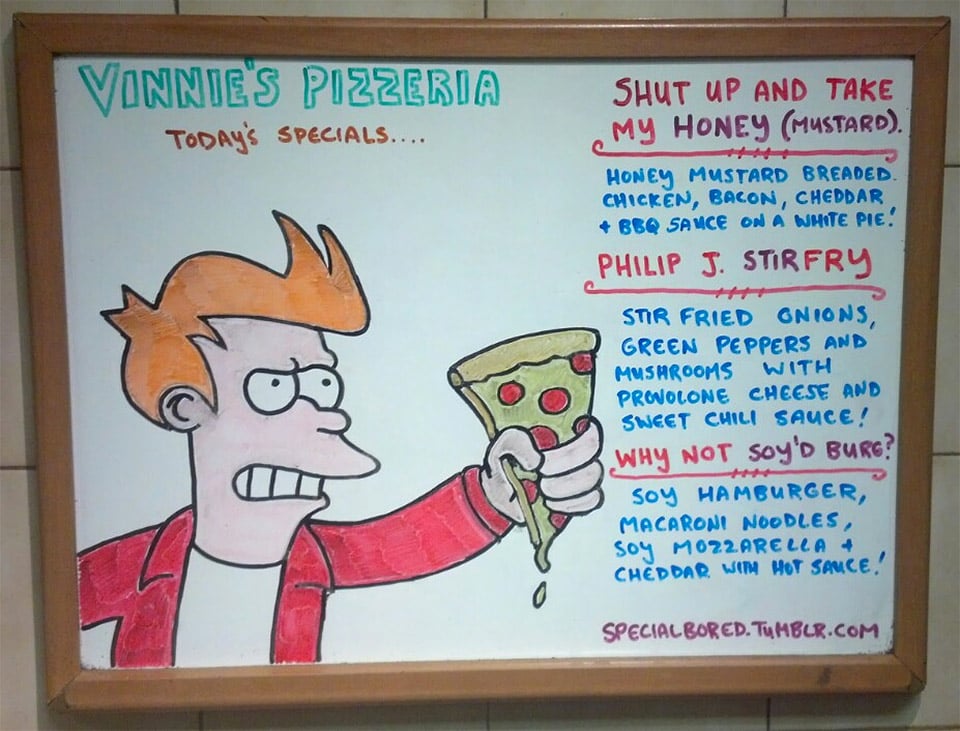 Done with This One? Click Here for the Next Awesome Post!
Vinnie's Pizza Specials
---
Vinnie's Pizza in Brooklyn wins our award for best menu boards, with its Bob's Burgers-esque food pun specials. We're having trouble deciding between the Calvin & Hobbanero, the Guillermo del Tortellini, or the Tempura Strikes Back.