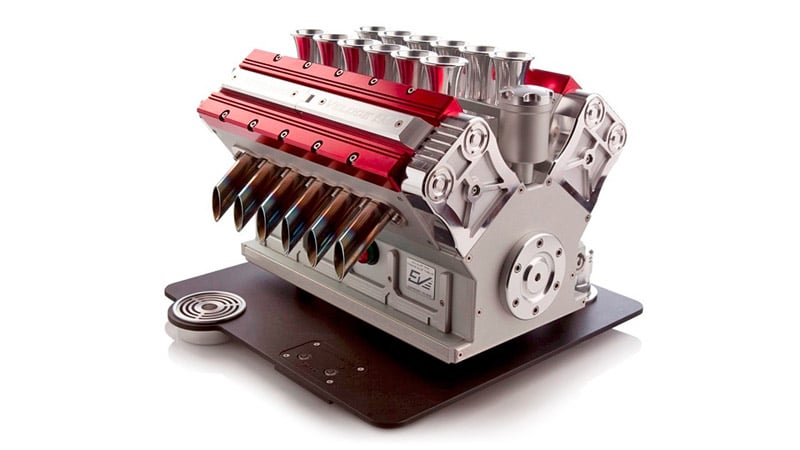 Done with This One? Click Here for the Next Awesome Post!
V12 Espresso Machine
---
Will someone buy Espresso Veloce's insanely large coffee machine made of titanium and magnesium, in a limited edition of 500, with oil filter-shaped coffee filters, exhaust brew drip tubes and matching cups? We think so.