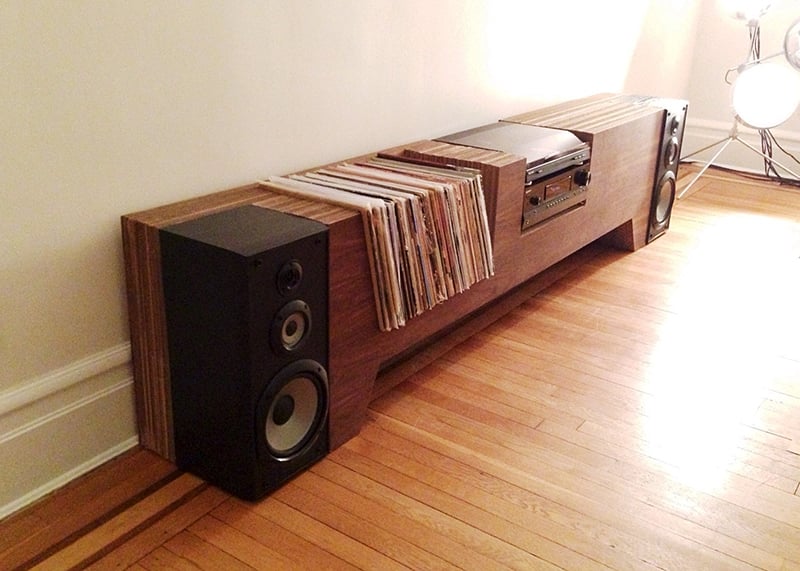 Done with This One? Click Here for the Next Awesome Post!
Ultimate Record Player Console
---
Cush Design Studio makes custom consoles for your record player setup, with space for vinyls and speakers. It's made of corrugated cardboard and walnut. You can also order one with a new player and speakers included.