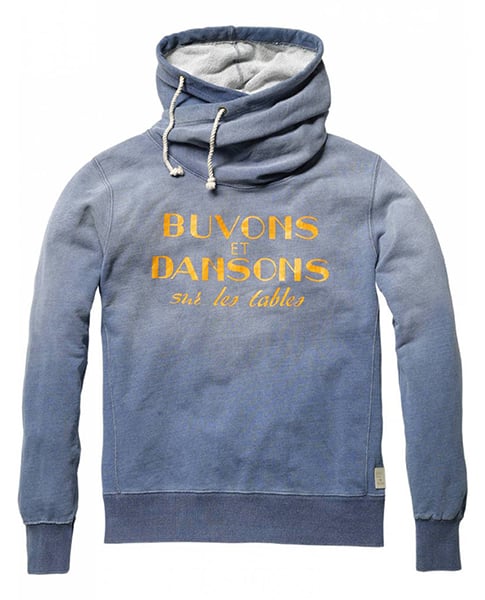 Done with This One? Click Here for the Next Awesome Post!
Twisted Hooded Sweater
---
Scotch & Soda's Unique twisted hooded sweater is like a more casual version of the Scout Hoodie. It also has a high collar to keep you warm even with the hood down. Heavy washed with various prints.