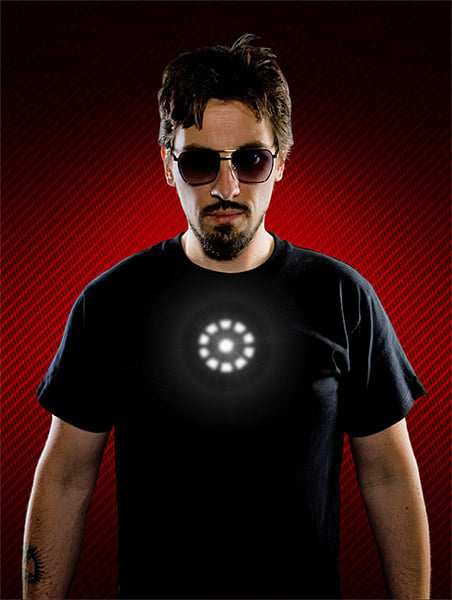 Done with This One? Click Here for the Next Awesome Post!
Tony Stark Light Up Tee
---
This officially-licensed Marvel t-shirt has a glowing "arc reactor" in its chest. It's makers make no claims about it keeping shrapnel out of your heart, probably because only it runs on AAA batteries.