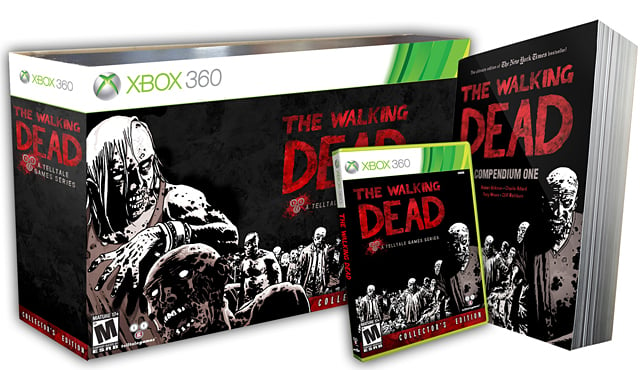 Done with This One? Click Here for the Next Awesome Post!
The Walking Dead Game Ltd. Ed.
---
This collector's edition for Xbox 360 & PS3 includes all 5 episodes of the game on one disc, plus the first 48 issues of the comics. The disc can also be purchased separately for $30 (also for Mac & PC).