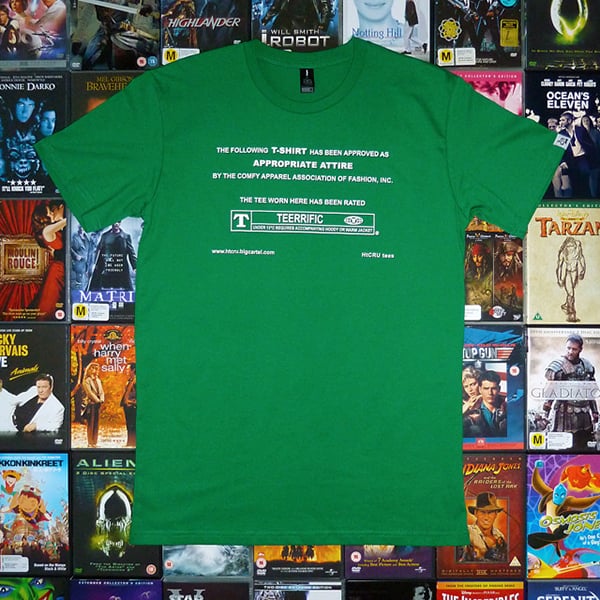 Done with This One? Click Here for the Next Awesome Post!
The Following T-Shirt
---
How to Carve Roast Unicorn's t-shirt for cinephiles. Rated T for Teerrific. You can ask them for a reprint if your size is not listed as available. We're waiting for the Red Band version to come out.