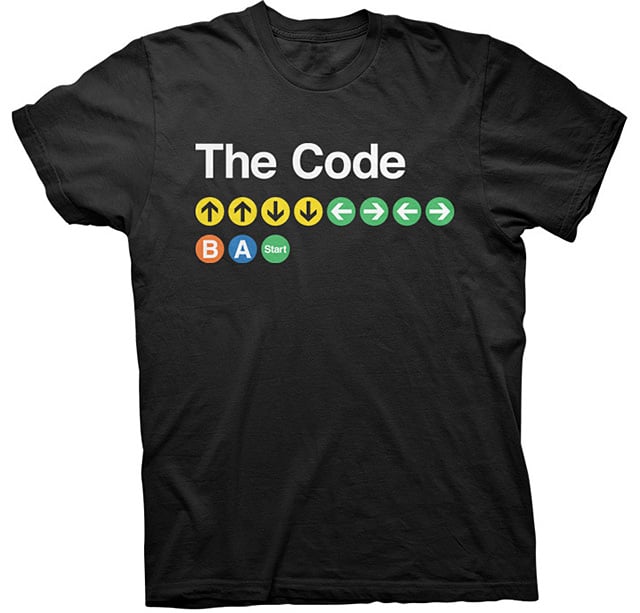 Done with This One? Click Here for the Next Awesome Post!
The Code 2.0 T-Shirt
---
An update to one of the first Penny Arcade t-shirts, The Code 2.0 features the classic Konami Code, with the buttons made to look like they're subway icons. It won't get you 30 free rides though.