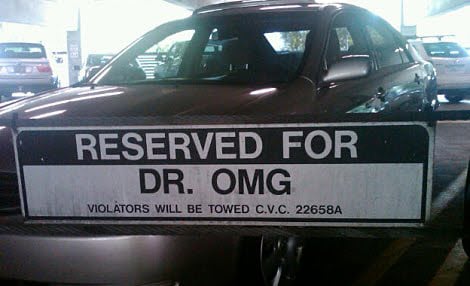 Done with This One? Click Here for the Next Awesome Post!
The Best Doctor In the World
---
The Chuck Norris of the medical field works at Cedars Sinai Hospital in L.A. We're pretty sure that no disease is incurable, no patient is terminal, and no parking space is not reserved for Dr. OMG.