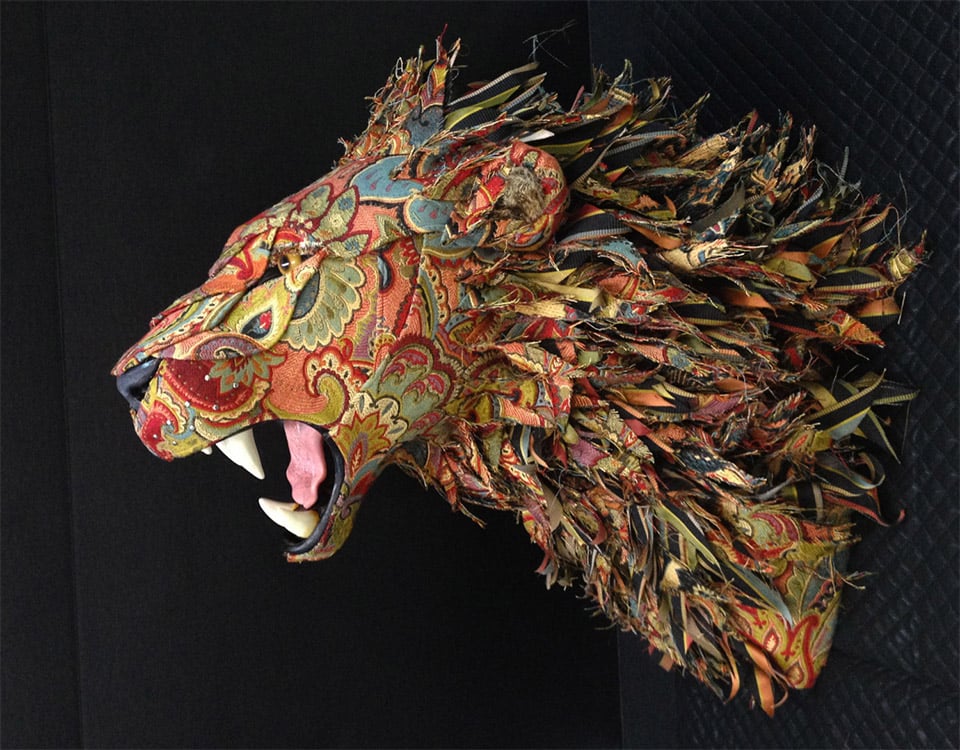 Done with This One? Click Here for the Next Awesome Post!
Taxidermy Upholstery
---
Artist Kelly Rene Jelinek creates wall trophies and sculptures of animals by taking foam taxidermy forms and covering them with upholstery, adding glass eyes, resin claws and other bits. Some pieces use cut up pieces of fabric or yarn to simulate animal fur.