V-moda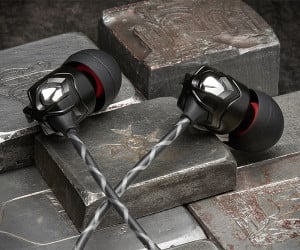 Known for its stylish and excellent sounding over-ear headphones, V-MODA's zinc alloy in-ear model is designed to rival high-end audiophile headphones costing up to $1000. They offer outstanding frequency response, sensitivity, and very low distortion.
V-MODA takes the bold style and exceptional sound of the Crossfade M-100 and cuts the cord, with their first Bluetooth over-the-ear cans. They offer up to 12 hours per charge, and interchangeable ear shields in a variety of colors and 3D printed materials.
The Vamp Verza amplifier might be an audiophile's best friend. It can be used on mobile devices as well as PCs, and can also be used as a USB sound card. It has optical out, USB and micro-USB ports.
These headphones offer a striking steel design, but their lightweight construction puts minimal pressure on your head. A pair of 50mm dual-diaphragm drivers push frequencies from 5Hz to 30KHz.
Never Miss a Post! Get the Latest Awesomer Posts in Your E-mail Box Every Day!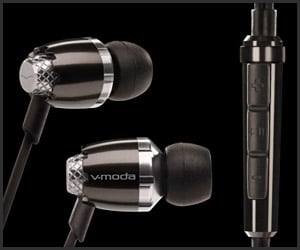 Upgrade your Apple earbuds with V-MODA's Remix Remote; it features a three-button remote+mic, all-metal construction, neodymium drivers, sport earhooks, and a Kevlar-wrapped cable.
Use Arrow Keys ← → for Faster Navigation | Keyboard Shortcuts: OnOff