Suits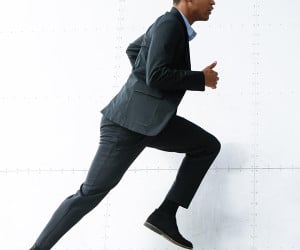 The Aviator 2 warp knit jacket and pants were made to let you move. They're made of breathable polyester and 4-way stretch fibers for unrestricted movement. They're also machine washable and wrinkle-resistant.
(Gore) After making a sandwich from scratch, How to Make Everything spent nearly an entire year gathering plants, harassing and harming animals, weaving, knitting and more to make a suit. If you thought the sandwich was bad…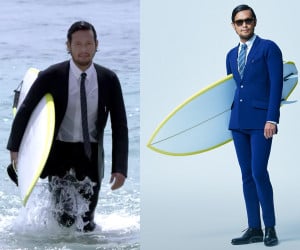 Quiksilver Japan teamed up with ad agency TBWA\HAKUHODO to create the most stylish wetsuit ever – the True Wetsuit perfectly mimics business suits and tuxedos. Sadly, at about $2500, it costs as much as a custom Italian suit.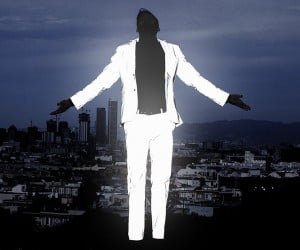 Clothes made of glass-coated fabric. If someone takes a picture of you with a flash when you're wearing any of these, the glass will reflect the flash back at the camera, obscuring your face in the process. If only they worked without a flash.
Never Miss a Post! Get the Latest Awesomer Posts in Your E-mail Box Every Day!
Redditor stRafaello made a handy chart that breaks down what kind of suits are best for certain occasions, as well as what shoes go well with those suits. It also ranks leather shoes based on formality and versatility.
Jesse Herzog must think that April Fools is in September. He's on Betabrand gathering votes for his idea – a business suit onesie – a zip-up shirt with a jacket and a pair of pants stitched to it. Even his dog can't decide how it feels about this.
Parker Dusseau's Commuter Suit is made of breathable fabric, has a zipped opening on the upper arm for extra ventilation as well as hidden reflective lining for cyclists. Matching pants and shirts are also available.
Indochino's cutting edge suit is made of nanotech fabric, making it resistant to liquids, stains, wrinkles and odors. It also has a removable insulating vest, earphone hole and a gadget pocket.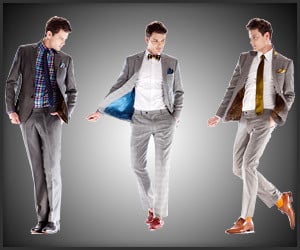 Stylish guys will like the customization options and cool details in the modern suits from Indochino. Bonus: every suit is hand chalked and cut exactly to your measurement by a veteran Master Tailor.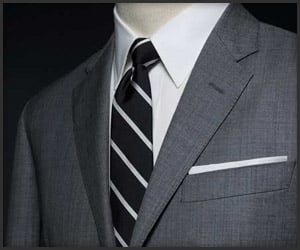 Inspired by the suits seen in the AMC TV series, this Mad Men Suit cuts a slim 1960s profile with narrow lapels, grey wool sharkskin and 2-button slanted pockets. Thanks, John!
With no joystick or other controls, the HULC is essentially a passive exoskeleton; hydraulics let wearers carry up to 200 lbs, whether deep squatting, crawling or upper body lifting.
Use Arrow Keys ← → for Faster Navigation | Keyboard Shortcuts: OnOff