Spiders
Craig "Wheezy Waiter" Benzine of Mental Floss explores another question that you've probably wondered about at some point : Why is it that spiders don't get caught in their own webs, when everything else seems to stick to them?
An awesomely creepy robotic insect created using 3D-printed legs, 26 servo motors and special software algorithms which help it emulate the leg movements of a real spider. Arachnophobes, don't hit the play button.
YouTuber Erick Reis came upon thousands of spiders suspended in very thin webs across power lines. A local biologist claimed that it was a normal phenomenon. Doesn't make it less creepy.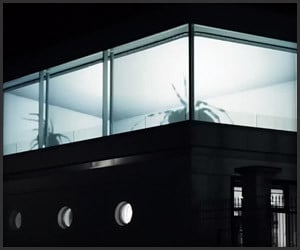 Motion design artist Friedrich van Schoor shot footage of spiders running around a scale model, and then projected the shadows through the windows of an actual building.
Marlin Peterson was asked to paint a huge mural on the roof of the Seattle Center Armory and decided to paint giant 3-dimensional spiders on it – perfect for freaking out visitors to the Space Needle.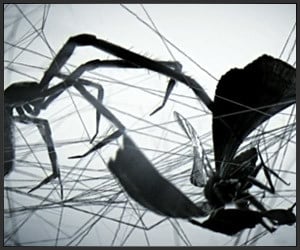 A great example of the high-quality work coming from the designers and storytellers at Polynoid, Loom delves deep into the intense relationship between the hunter and the hunted.
We didn't realize that arachnids had such a dramatic mating ritual, but now that we've seen it set to music, we think this jumping spider has all the right moves to get into his lady spider's bed.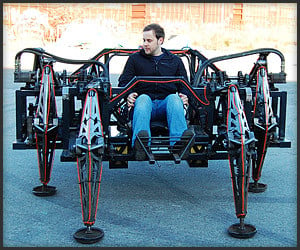 If they saw you coming down the road in this 1700 lb drivable arachnid, people would probably get out of your way. It doesn't look that comfortable, but what do you want from a giant mechanical spider?
From Around the Web
Use Arrow Keys ← → for Faster Navigation | Keyboard Shortcuts: OnOff