Spicy
Infused with insanely spicy Naga chili peppers, Instant Regret vodka seems more suited to practical jokers than to vodka connoisseurs. Watch the reactions of some brave souls who drank it here.
A sweet and spicy condiment made by California-based Sosu Sauces. Each jar of Srirachup is made from 2lb. of freshly picked tomatoes mixed with Sosu Sauces' own blend of sriracha sauce.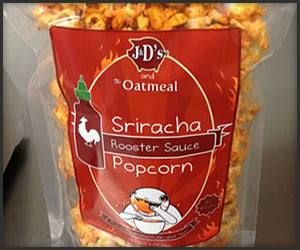 A crunchy firestorm for your face from J&D's and The Oatmeal. It's not an official Sriracha product, but Seattle Popcorn did its best to capture the sauce's blend of peppers, garlic and vinegar.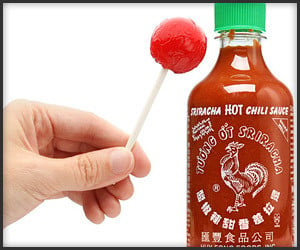 Get your spice on anytime with one of these deliciously hot, oversize, grizzly approved lollipops, loaded with the essence of our favorite chili sauce. Also great for pranking unsuspecting victims.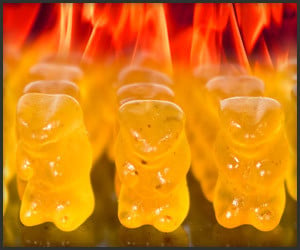 Whether you like red hot foods or just want to play a nasty prank on your friends, Satan's Spawn's slightly sweet, very spicy habanero/chili-infused gummy bears should do the trick.
Awesome Stuff from Technabob, MightyMega and 95Octane
From Around the Web
Use Arrow Keys ← → for Faster Navigation | Keyboard Shortcuts: OnOff