Roccat
The Roccat Sova is an upcoming keyboard designed for couch gaming. The keyboard itself uses backlit keys with 74 Cherry MX switches. It also has a palm rest, an adjustable mouse pad, a cable organizer and 2 USB ports.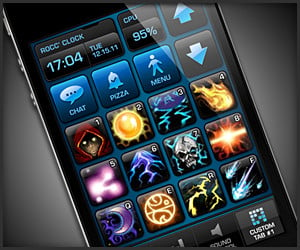 Roccat Power Grid is a gamer-oriented app that will let you use your mobile device as an add-on PC interface, giving you access to both game and system controls. Where's the Mac OS version?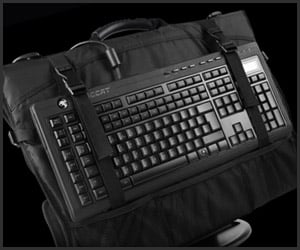 Toting is half the battle with ROCCAT's Tusko LAN Party Case which provides armored portable protection for 15″-24″ monitors; it also includes a keyboard strap and gadget pockets.
It floats like a butterfly, but Roccat's Apuri USB Hub won't sting despite its looks; this four-port hub features a flexible arm that keeps mouse cables from snagging or rubbing.
Use Arrow Keys ← → for Faster Navigation | Keyboard Shortcuts: OnOff