Oled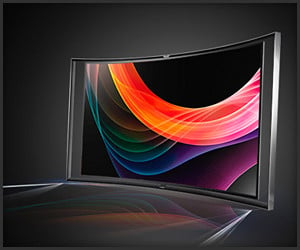 The Samsung KN55S9C has a 55″ curved OLED display. Its 1080p screen sits on a frame that has a built-in camera and speakers. The TV also supports 3D video and has Wi-Fi, MHL, Bluetooth and USB connectivity.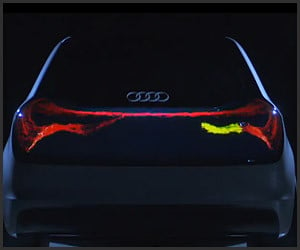 Audi shows a concept demo of a prototype tech that replaces the tail lights on a vehicle with a curved OLED display. As incredibly cool as it looks, we can only imagine how distracting this could get.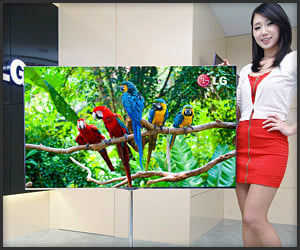 One of the eye-popping products to be shown at CES 2012, LG claims that their 55″ OLED television will have "the most natural colors on any TV set." It's only 0.16″ thick and weighs only 16.5lbs.
With 10,362 OLED panels, the Tsunagari exhibition offers visitors of Tokyo's National Museum of Emerging Science and Innovation a view of Earth on par with observing our planet from space.
Never Miss a Post! Get the Latest Awesomer Posts in Your E-mail Box Every Day!
APUS Alpha and Beta steel wristwatches feature high-contrast Organic LED screens for easy reading in any lighting condition. The numeric display should run for up to a year on a battery.
Valentina Trimani's brilliantly simple concept design combines the utility of a bookmark with low-voltage OLED illumination, so you can read your books while lying in the darkness of your bedroom.
Use Arrow Keys ← → for Faster Navigation | Keyboard Shortcuts: OnOff