Ok Go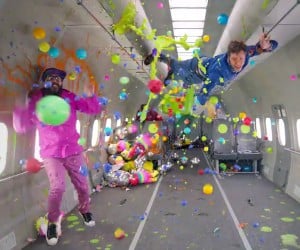 Given the lyric "gravity's just a habit," it only makes sense that OK Go would shoot its latest video aboard one of those anti-gravity airplanes. The only thing that would have made it better would have been treadmills. Flight gymnastics by S7 Airlines.
OK Go's commercial for Chinese furniture store Red Star Macalline features a remix of I Won't Let You Down… but it let us down a bit because the tricks here are actually from The Writing's On the Wall, so no synchronized umbrellas for you.
If you're curious about how OK Go created their video for I Won't Let You Down, Damian and Tim explain the secrets behind the video. Those funky scooters are Honda UNI-CUBs, and the overhead shots were done with actual people, not CGI.
OK Go has set the bar pretty damned high for their music videos, and their new long-take clip is true to form. For The Writing's on the Wall, the band created a funhouse filled with illusions which disintegrate as the camera moves.
Never Miss a Post! Get the Latest Awesomer Posts in Your E-mail Box Every Day!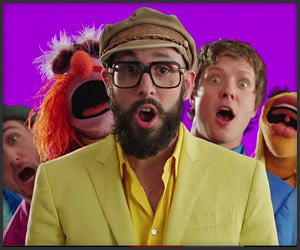 We already know there's a new Muppets album and Muppets movie coming out. Now we've got OK Go's quirky new rendition of The Muppet Show theme, and a Muppet-laden video. (Thanks, Everyone!)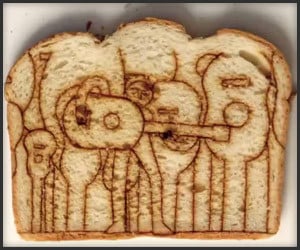 OK Go's latest video, Last Leaf, is comprised entirely of photographs. 15 still shots for every second of video means 2,430 pieces of delicious toast were used to create the stop motion piece.
The guys do their best to create more viral video magic, with mixed results. The one shot, no edit clip must have taken a million takes, but we're more impressed with the dogs than the song.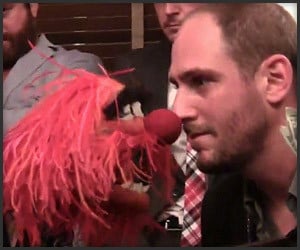 OK Go and the Muppets were out at the Webby Awards, and something funny happened backstage. OK Go drummer Dan Konopka got into an epic staring contest with Animal. Guess who won?
YouTube sensations OK Go offer up their latest pop tune, in this odd little stop-motion vid clip. While it's not groundbreaking like some of their other clips, it still must have taken a ton of work to shoot.
Use Arrow Keys ← → for Faster Navigation | Keyboard Shortcuts: OnOff