Mizuno
Whether or not you choose the gorgeous Blue Ion finish, heads will turn on the course when you grab Mizuno's S5 wedges from your bag. The smooth swinging clubs feature great feel, a clean silhouette and patented Grain Flow Forging for perfectly crisp shots.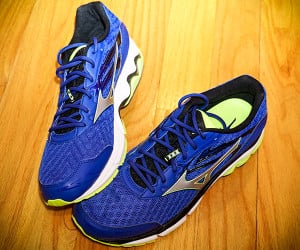 Offering excellent flexibility, support and stability while remaining featherweight at just 10.6 ounces, the Inspire 12 is the perfect shoe for everyday training, with great comfort and cushioning. Available in "Surf the Web" blue/silver, and "Dark Shadow" black/red.
Gleamingly gorgeous, compact and clean, Mizuno's MP-15 irons offer an innovative Titanium Muscle insert, which maintains thickness for responsiveness and perimeter weight for forgiveness, like cavity back clubs.
Diehard duffers: hit the dome this winter with Mizuno's MP-T5 wedges. A rough clubface gives the crisp sticks maxed out high-spin capability and spin control, and 25 different loft and bounce combos will please the pickiest players.
Never Miss a Post! Get the Latest Awesomer Posts in Your E-mail Box Every Day!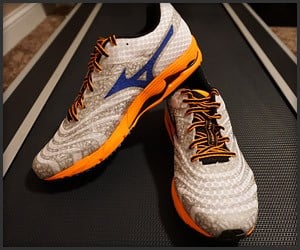 Mizuno tweaks its already excellent Sayonara running shoe, making it even more resilient and responsive. Providing just the right balance between weight, cushioning and ground feel, these are our daily workout shoes of choice.
With a sleek design inspired by the repetitive patterns of Japanese umbrellas, Mizuno's hot looking Wave Paradox provides stiff stability and lightweight performance, all in one shoe. Now there's no excuse not to go make a new PR.
An incredibly lightweight shoe – best for mid-sole runners, the Sayonara provides ample support and traction without the bulk. Only when you look down to see their bold design might you remember you have shoes on.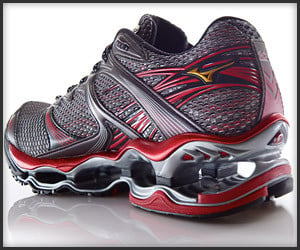 Mizuno's high-tech running shoe is designed to offer stability and cushioning with a pair of stacked "wave plates." Its mesh skin flexes with your foot for optimal comfort. Plus, it just looks damned cool.
Use Arrow Keys ← → for Faster Navigation | Keyboard Shortcuts: OnOff