Mcdonalds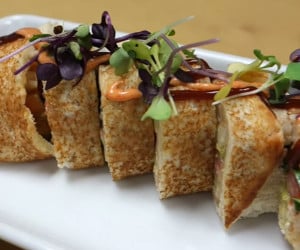 McDonald's Big Mac is one of those foods that's best enjoyed when you're drunk and starving. Master sushi chef Hiroyuki Terada from Miami's NoVe Kitchen & Bar shows how to elevate this fast food staple into a tasty sushi roll, with the addition of a few fresh ingredients.
Not to be outdone by Wendy's classic training videos, McDonald's created this cheesetastic Michael Jackson inspired video to motivate its employees to keep the joint clean. An oddly appropriate companion piece to Weird Al's Eat It.
McDonald's Canada takes us to a burger photo shoot, comparing an in-store Quarter Pounder to the precisely styled ones that show up in ads, which surprisingly use the exact same ingredients.
From Around the Web
Use Arrow Keys ← → for Faster Navigation | Keyboard Shortcuts: OnOff