Hacking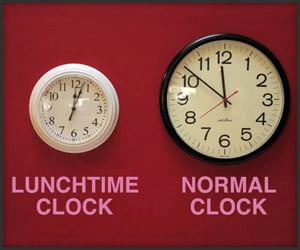 Randy Sarafan hacked his Lunchtime Clock to automatically speed up by 20% at 11 am every day, then slow down by another 20% at 11:48, extending the lunch hour by 12 delicious minutes.
Ever wanted to know how to modify a cheap Bic lighter into a laser pointer that still lights a cigarette? Thanks to kipkay, now we all do. Kids: pretend that you don't. (Thanks Benton!)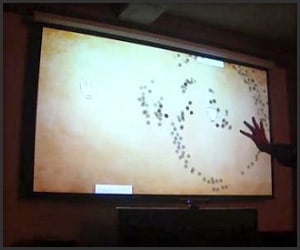 The guys at Razorfish have ported their DaVinci touch-screen interface to the Xbox 360 Kinect, providing users with the ability to create objects in thin air, then interact with them on screen.
What would you do if you were stuck on a desert island with nothing more than your wits and an IKEA store? Helmut Smit shows us how to assemble an IKEA fire without matches or a lighter.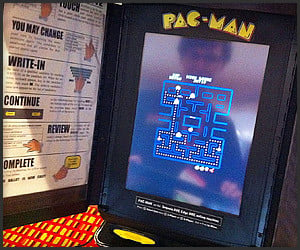 Since this particular electronic voting machine is easily hackable, security researchers from the University of Michigan decided to turn this one into something more productive – a Pac-Man machine.
Great Deals from The Awesomer Shop
Use Arrow Keys ← → for Faster Navigation | Keyboard Shortcuts: OnOff
Cool Stuff Around the Web