Frogs
As soon as we hit play on this video of the hilarious sounds coming from this puffy little frog, our dog came running across the room looking for her squeaky toy, only to be bitterly disappointed.
Apparently, bullfrogs don't discriminate much about what they eat, chomping down everything from tarantulas to scorpions to little birds – even other smaller bullfrogs – in a single gulp.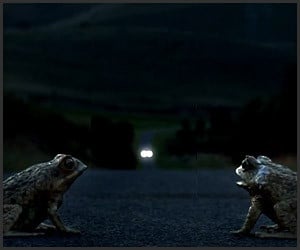 Never Miss a Post! Get the Latest Awesomer Posts in Your E-mail Box Every Day!
We're already familiar with one screaming frog, but this little green guy has every right to let out a wail as a kitty cat approaches and gives him a pat. The frog was not harmed, but our eardrums were.
YouTuber rlawhdgjs3 sees your Bearded Dragon and raises a Pacman Frog who's also adept at Ant Crusher. You should turn down the volume though. Let's just say the frog gets a bit carried away.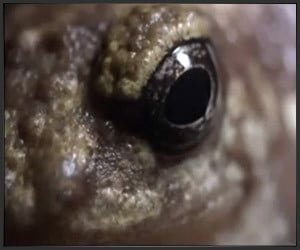 YouTube user MScharosch demonstrates that with nowhere to hop to and nowhere to hide, you might just have to take a leap of faith to keep from croaking. Or in this case, to keep on croaking.
Use Arrow Keys ← → for Faster Navigation | Keyboard Shortcuts: OnOff